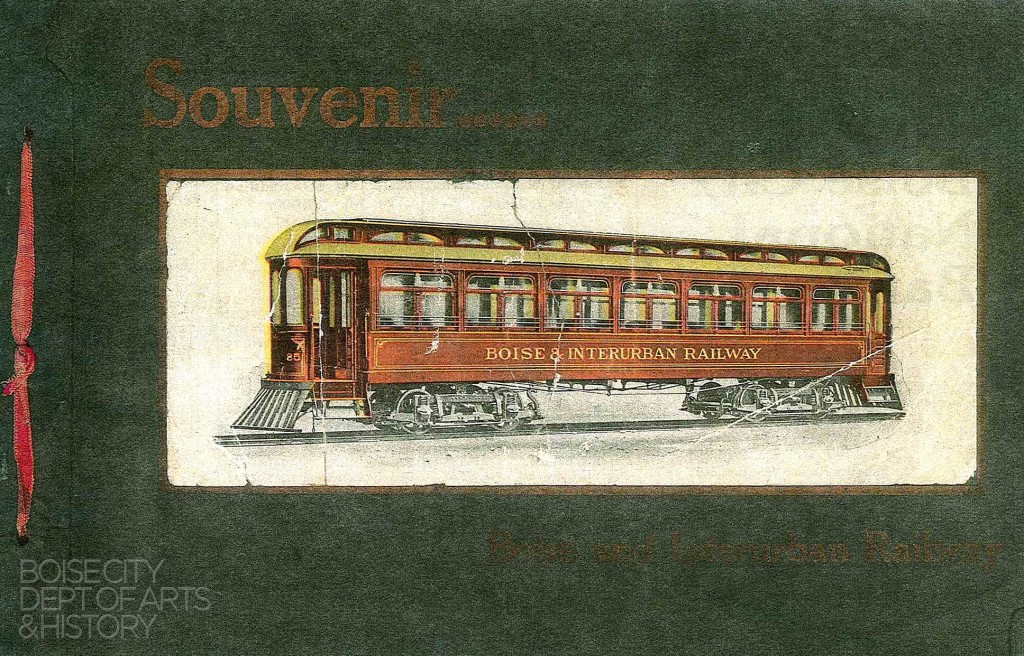 In 1906, the Joseph Collins Company published a souvenir booklet for the Boise and Interurban Railway Company (pictured above).  Titled 'Souvenir Edition: Showing Scenery along the Route of Boise and Interurban Railway, Boise and Caldwell', this publication aimed to educate its audience on the importance of the Interurban.  The booklet opens with the words:
Facts are the most convincing things in the world. A bundle of facts built the Boise & Interurban Electric Railway, and it is itself a chief fact in the growth and development of the great Boise and Payette Valleys.
This Saturday (August 13), A&H will commemorate the 120th Anniversary of the Historic Boise Streetcar with tours onboard a replica trolley. Additionally, we've made a souvenir booklet of our own! Inspired by the 1906 booklet, this version will be handed out to all tour-goers on Saturday.  Interested? For more information, check out the Facebook event page.  Tickets are available online at Brown Paper Tickets.
Have a question about Boise's history? Ask a Historian.