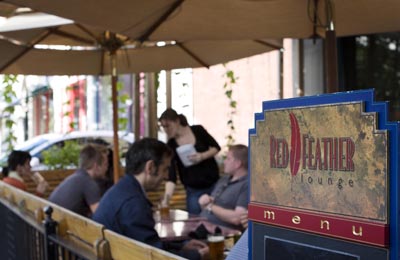 Question: How did the Red Feather Lounge located on 8th Street get its name? Is there a Boise history connection?
Answer: Yes! The original Red Feather Café and Lounge was located on 715 Bannock from 1961-1972. As far as I can tell, the building is no longer there—it would have been right up against the east side of the Idaho Building. Prior to the name Red Feather, it was called the Trade Winds Tavern. Unfortunately, I don't have information on what the Tavern was like. Downtown Boise in those days were very different—most of Boise's bars were somewhat seedy (unlike the Red Feather today).

Have a question about Boise's history? Ask a Historian.
Pin It