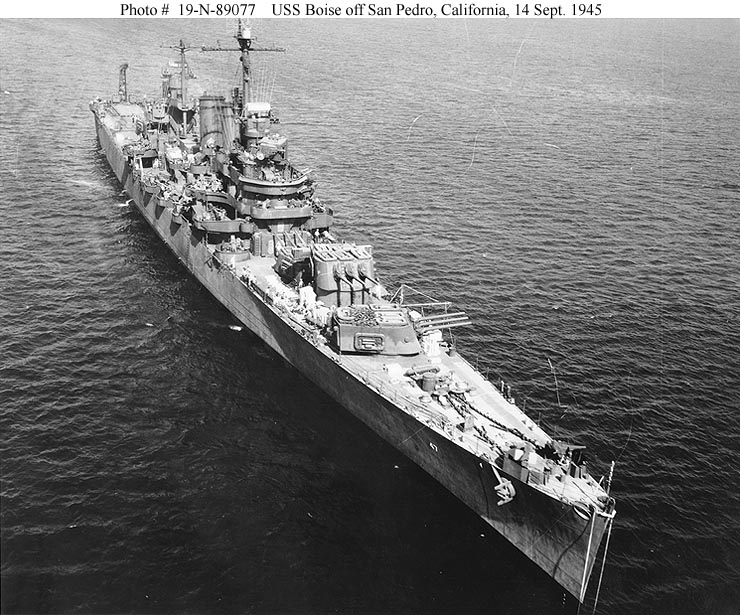 Question: What is the history of the U.S.S. Boise?
Answer:The U.S.S. Boise CL47 was built by the Newport News Shipbuilding and Drydock Company in Newport, Virgina. She was commissioned on August 12, 1938 with Captain McCandlish in command. The U.S.S. Boise saw extensive action during World War II. Its 35 months in the Pacific and Mediterranean waters earned the ship 11 battle stars. The light cruiser's motto came to be "A One Ship Fleet." This came after a night of battle on October 11, 1942 when the U.S.S. Boise alone sank 6 Japanese ships.
The Mayor's Office on the third floor of City Hall has an exhibit of the history of the U.S.S. Boise for the public to view. It includes photographs, newspaper articles, and a 27 piece silver tea service presented to the officers of the ship in 1941, gifted by the Boise City chapter of the Soroptimist Club.
For more info on the USS Boise click here.
Have a question about Boise's history? Ask a Historian.