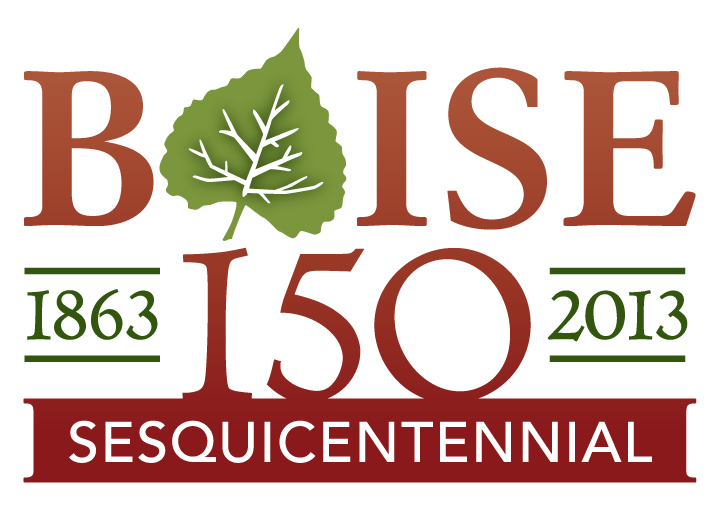 As glimpses of a massive city-wide celebration in 2013 leak from our small office in the corner of Boise City Hall, you may begin to wonder "What is BOISE 150?" Officially, BOISE 150 is a City program developed and led by the staff of Boise City Department of Arts & History. Its goal is to commemorate Boise's sesquicentennial with signature events, projects, and promotions throughout 2013. Residents, businesses, and organizations are all encouraged to take advantage of this unique opportunity to contemplate the city's past, present, and future through projects and historical research that elicit conversation about our fair city.
Many opportunities for involvement or collaboration are on the way including the already posted opportunities located here. A full BOISE 150 website is also on the way, chock full of events, projects, history, merchandise, information on the BOISE 150 Merchant Program and a few other yet-to-be announced endeavors.
To stay in touch with us feel free to join the Boise 150 newsletter list (the monthly newsletter will begin January 1, 2013).
Pin It