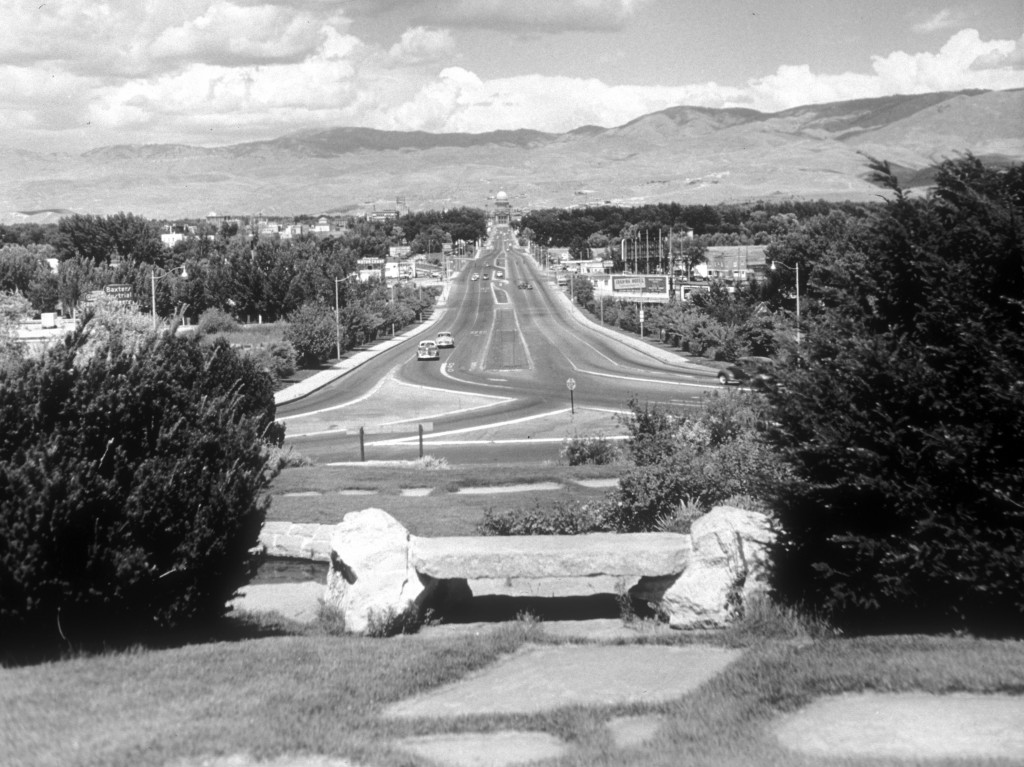 We've had a few inquiries about the bridge crossing the river on Capitol Blvd this week.  It is commonly known as Memorial Bridge; dedicated in a bronze relief to the pioneers who traveled west by wagon train.  The Oregon Trail Memorial Bridge was built in 1931 on or at least very near the spot where wagons crossed the Boise River on their way into the city.  It was listed on the National Register of Historic Places in 1990.  Tedious facts!  The story behind the bridge is much more fascinating.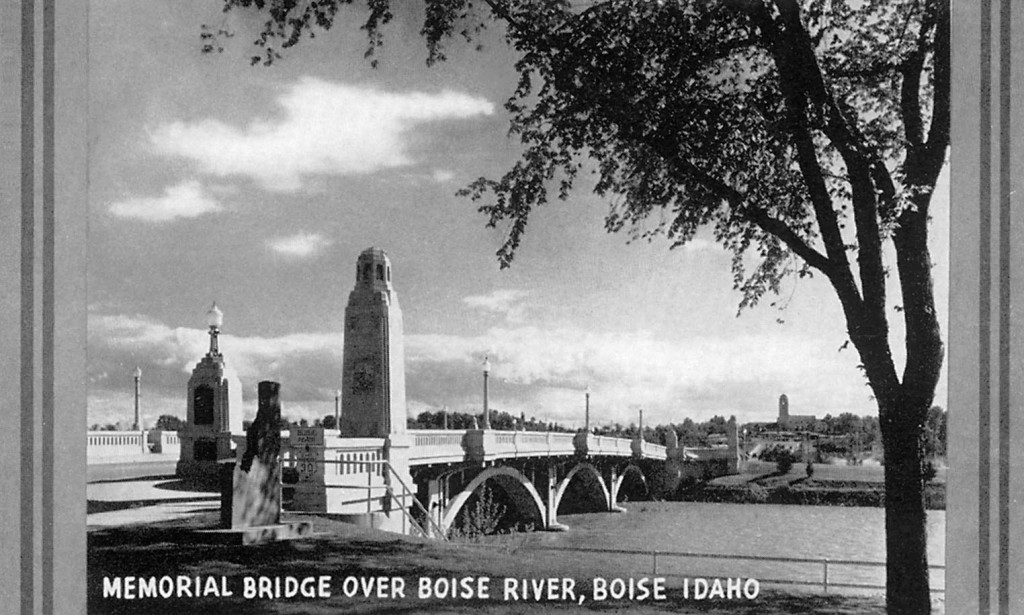 The bridge itself was an essential part of the plan for a grand entrance into the city, a vision that grew with the upgrade of the Capitol building in 1912, and the construction of the Depot in 1924.  The Spanish style Depot was built to face and echo the Capitol building located down the bench and across the river.  But Depot Hill, as it was known in the 1920s, stood at the top of a dirty gravel road and was mocked by those who had wanted to build the depot closer to Broadway, where there was another established and well traveled city entrance.  But the Harriman Family, who built the Depot, and owned both the Union Pacific and the Southern Pacific wanted to create an entrance that used the view of the brand new Capitol dome, and the path between the two buildings as its guiding principle.  A bridge connecting the two was essential, but a Bond proposal in 1927 failed to pay for the endeavor, and so for nearly a decade the plans had remained just that.
In the 30s federal relief funding allowed city developers to follow through with the completion of the entryway now known as Capitol Boulevard. The Morrison-Knudsen Co. engineers were chosen to design and build the bridge, and finally the art deco structure was dedicated with a clay-fired tile mosiac, presented by the Works Progress Administration (WPA), in remembrance of the Oregon Trail pioneers.  The bridge made the Depot accessible, and the view from Platt Gardens just below the Depot's clock tower remains one of the premier views of our city today.
Have a question about Boise's history? Ask a Historian.
Sources:
History Along the Greenbelt by Jim Witherell.