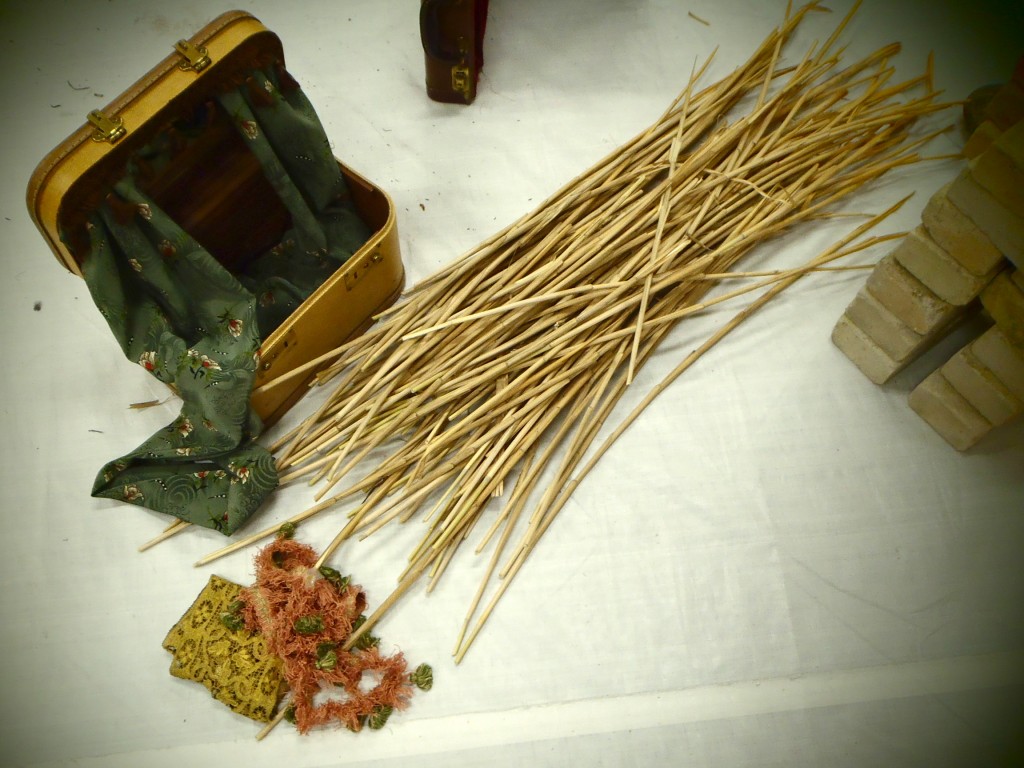 Star Moxley isn't just thinking outside the box; she's thinking in, around, on and beyond it.  As the centerpiece of Moxley's six-month-long residency in the 8th Street Marketplace, the box has undergone dramatic transformations.  From month to month, we've watched as intricately gilded designs harshened under intentional applications of charcoal, dirt and alcohol.  Tumbleweeds blew through, as a circus then became a throne, became a music box, became and changed again.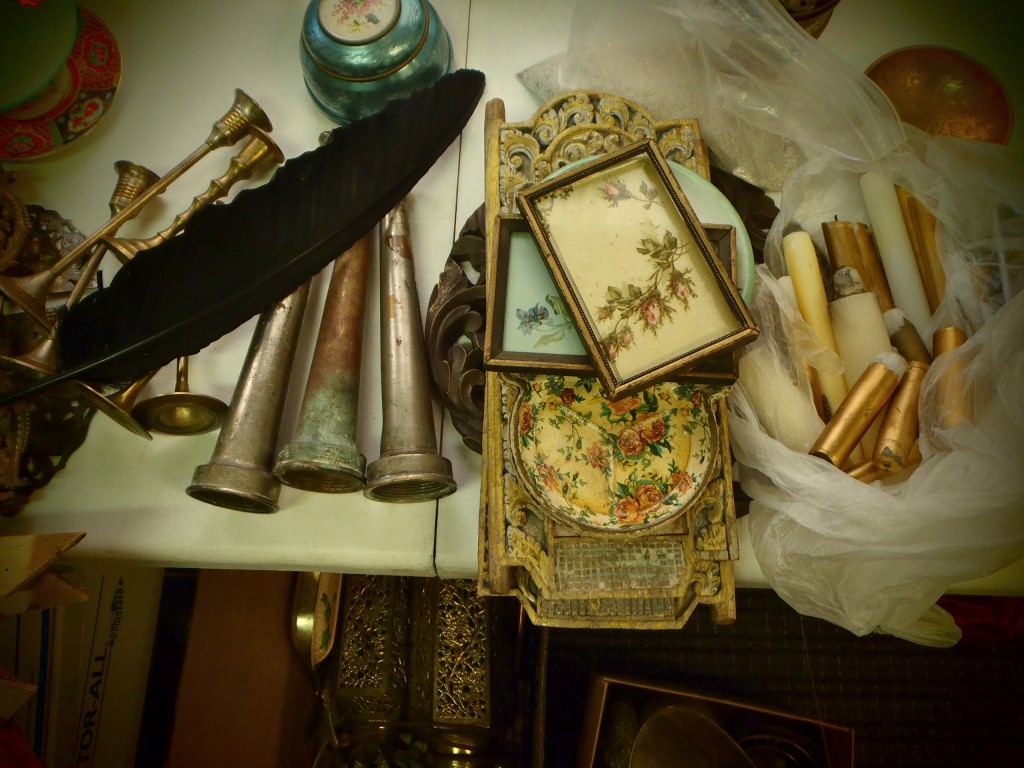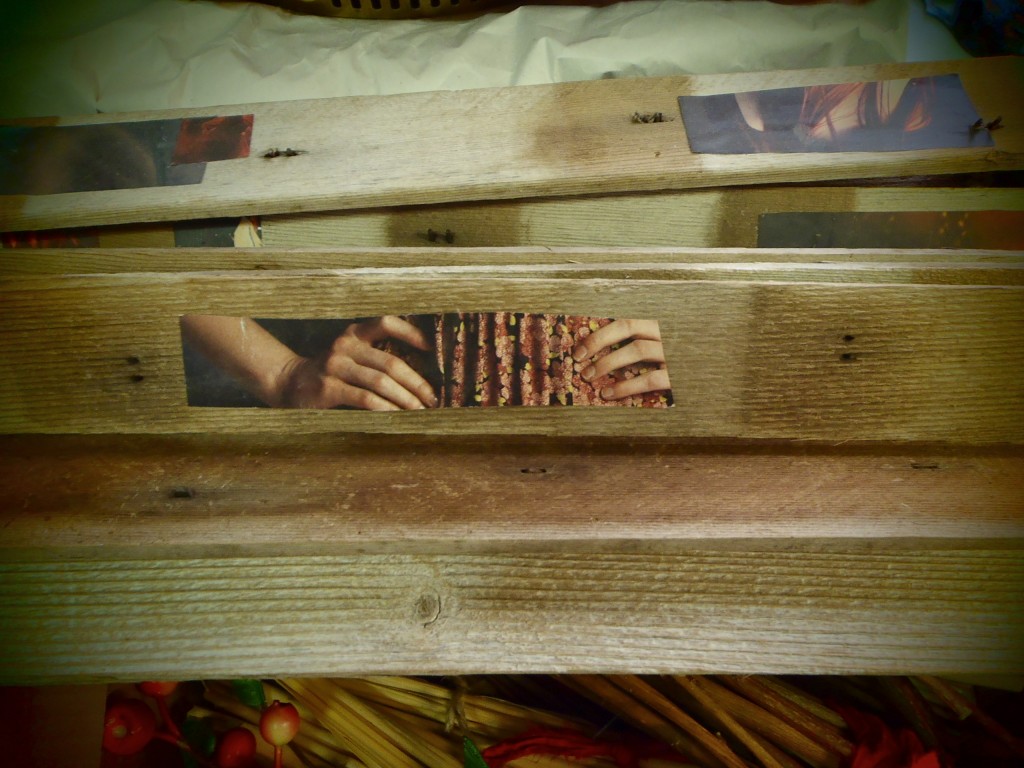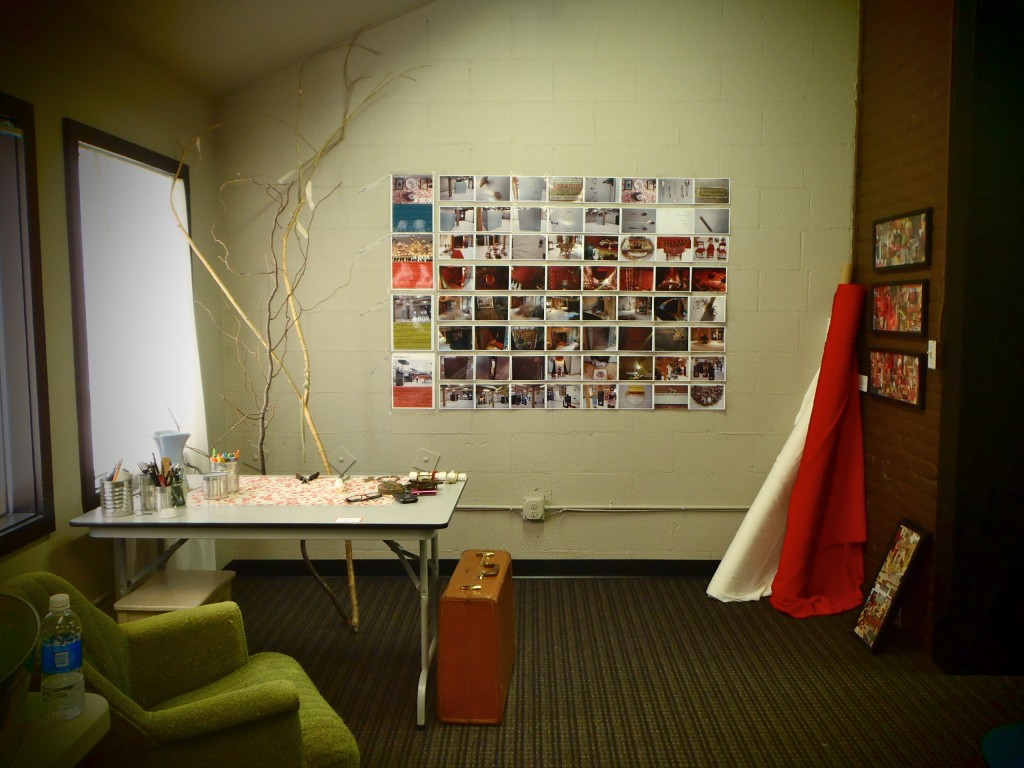 The temporal nature of Moxley's installations is accentuated by the themes explored in each intuitively assembled environment.  By often mixing organic elements, such as seeds, with wire-framed and cloth-wrapped human forms, Moxley draws your thoughts toward the passage of life.  A live plant sprouting from an arid space might symbolize hope and, again, change.
"A picture is not thought out and settled beforehand.  While it is being done it changes as one's thoughts change.  And when it is finished, it still goes on changing, according to the state of mind of whoever is looking at it.  A picture lives a life like a living creature, undergoing the changes imposed on us by our life from day to day.  This is natural enough, as the picture lives only through the man who is looking at it."
-Pablo Picasso, in a conversation with Christian Zervos, 1935
One might amend Picasso's statement to say that a picture also lives through the person who is remembering it.  Although each installation itself lives a short life, its effect and subsequent memory are potentially enduring.  Moxley's work has evoked strong emotional reactions, especially to installations particularly dealing with death.
She explains, "It's more about involvement and receptivity.  Obviously, I don't just do it for myself.  I do rely on response and affecting people on some level.  I feel good if I've brought something up from the deep.  It's not necessarily my intention for it to be sad, but it's just about the process and marking life."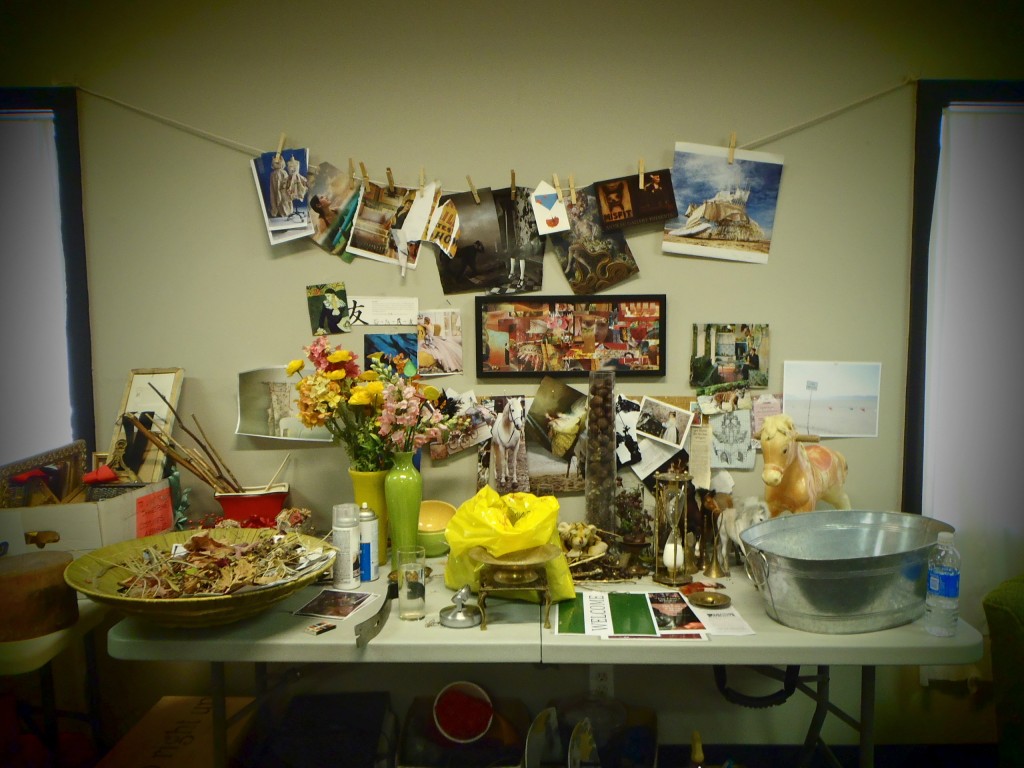 The sensory feast presented before you is rarely passive.  The complex arrangements beg to be visually bit into pieces and spit back out whole, often taking with it a little piece of you.  Each installation is a space in which to reflect, whether that be while seated inside the box between two facing mirrors creating an infinite effect, as was allowed in If I were… I would… or while noticing a red telephone amongst a macabre scene and asking yourself, "Who would I call?"
________________________________
There's a reason for the absence of the box in the above photos:  Star Moxley will reveal her final installment of The Box Project this Thursday, September 6, 2012 from 5pm to 9pm at the 8th Street Marketplace, Mercantile Suite 203, above Café Olé.
See more of her work, including costume design for the Idaho Shakespeare Festival and past installations at www.starmoxley.com
This studio visit took place August 24, 2012.
Words and photos by Erin Cecil
Pin It