Creators, Makers, and Doers: John Collias
Posted on 9/9/15 by Arts & History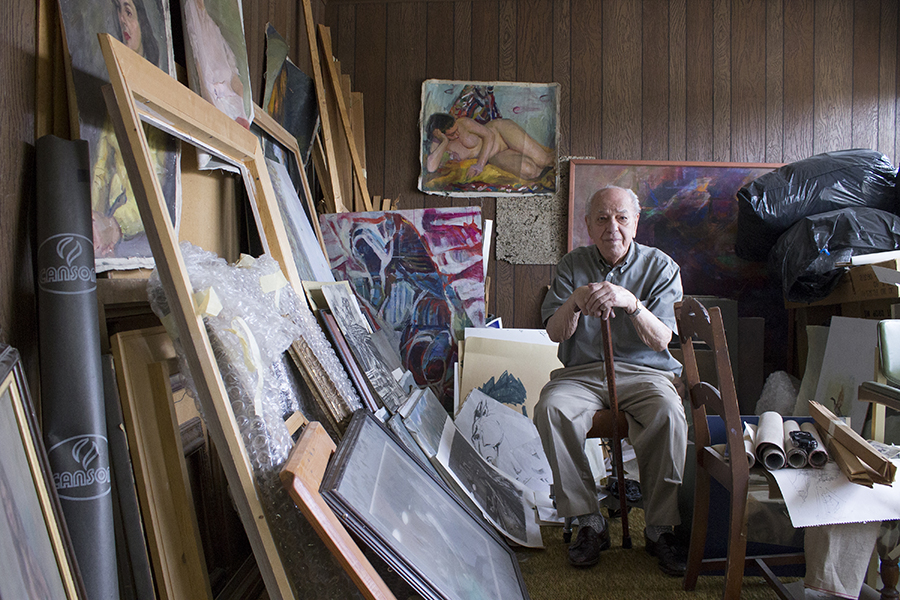 At 97 years old, John Collias still has a sharp mind and a determination to continue making art. Since 1962, John has maintained a studio space above Capitol Lumber on State Street, a space that is filled with a variety of his works that have accumulated there over the years. As a self-proclaimed jack of all trades in the art community, John is most widely recognized for the "Distinguished Citizen" portrait series that ran in the Idaho Statesman, but as an artist, he is prolific in his own right. Aside from his work at the Statesman, as it is evident in his well-worn studio, John dedicated himself to the arts. He found work commercially and through commissions to make a living doing what he loved.
It is due to his life's dedication that John will be receiving the Mayor's Award for Lifetime Achievement in the Arts.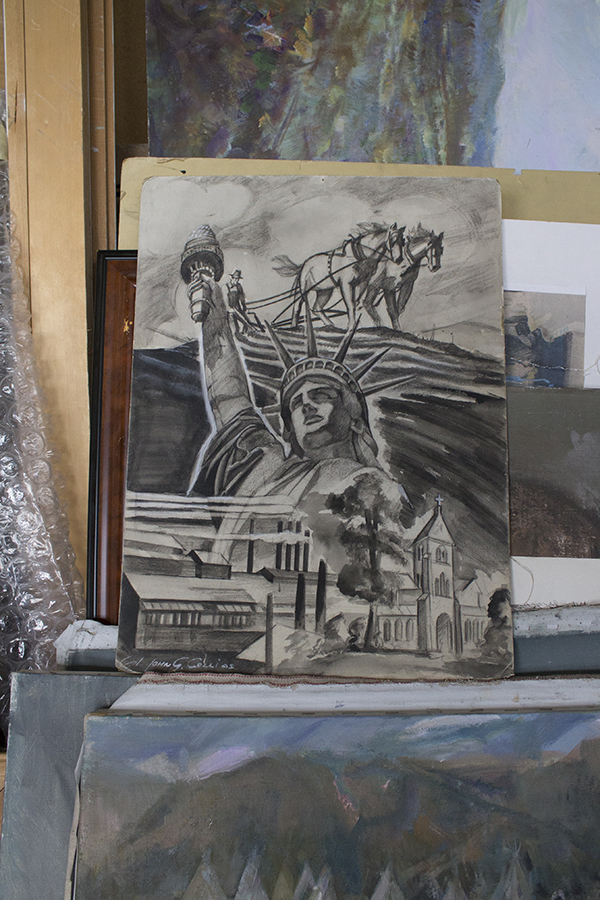 What did you do for the arts community here in Boise?
I came here as a soldier in 1942. I was out at Gowen Field. They needed somebody to work at the newspaper, the Gowen Field Beacon, making art. They went into town, but didn't like the work that was being done, so they hired me as a soldier, and my brother, and we drew the soldier of the week. The Idaho Statesman used to print the newspaper, so that's really how I got started.
After the war, I studied at the American Academy of Art because I wanted to be a story illustrator and a magazine cover artist.
I was very lucky. When I came back to Boise, I was walking down Eighth Street and ran into the publisher for the Idaho Statesman. He asked me what I was doing and I told him that I had moved back to Boise. He told me to come to the Statesman and they would keep me busy. That is when I started doing the "Distinguished Citizen." I've done about 3000 of them. That got me introduced to the folks at Boise State and opened a lot of other opportunities for me. I was called on to do murals and other work for the Morrison Center and the Boise Chamber of commerce and also other freelance work. I have painted the governors and lots of wealthy people. At that time, I think I was the only guy in town doing that kind of stuff.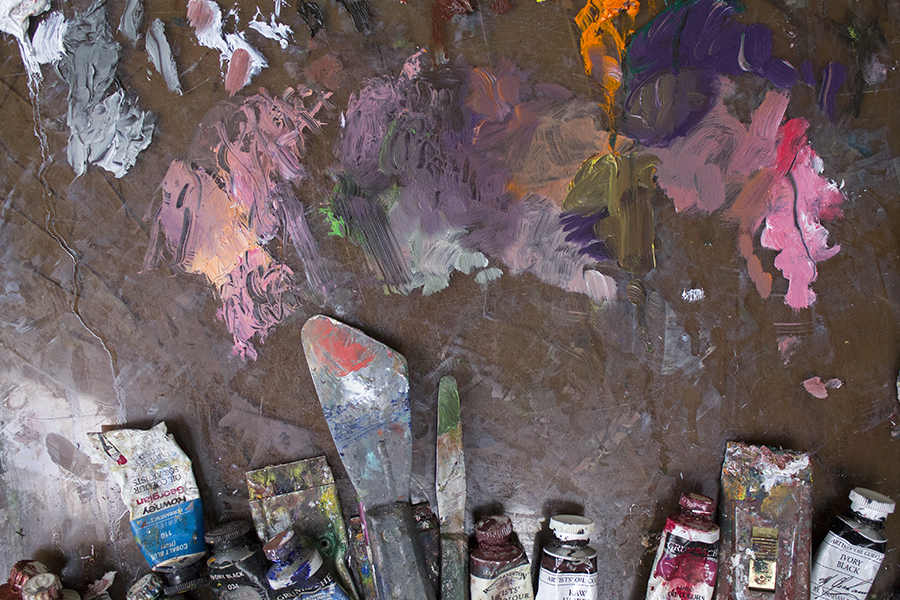 What is your favorite medium to work in?
I work in everything. I love pastels, I like oils, I like watercolor, I worked in black in white for the newspaper reproductions, pen and ink, black and white crayon on coquille board I used a lot because it had to reproduce for the newspaper in halftones. Now, I am not working as much as I should. I have a lot of ideas that I have to finish up here, at 97, before it is too late.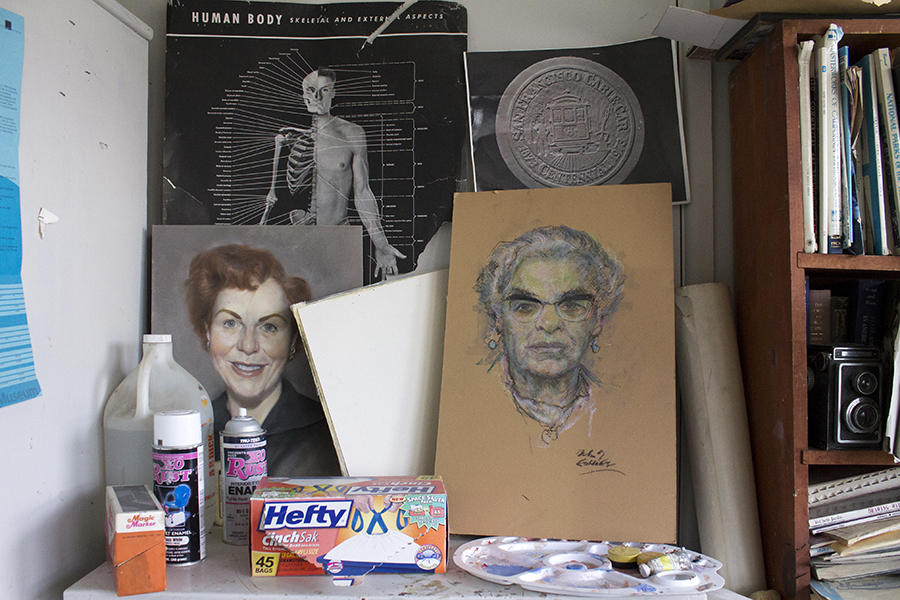 Did you focus on portraits because that's what you liked to do?
Because I did portraits all of the time for pay, I liked to paint other things on the side, like landscapes and other things. When I was driving, I would go out into Idaho and find a good place to stop and do a quick painting. I work from photographs and real life. My training was from real life. I painted portraits, whenever I could, from real life, but because people can't sit that long, you can't do it that way. I had to adjust depending on the situation.
In Idaho, it's a conservative state. I was a conservative artist. I didn't go out of my way to be eccentric and I never insulted the customers.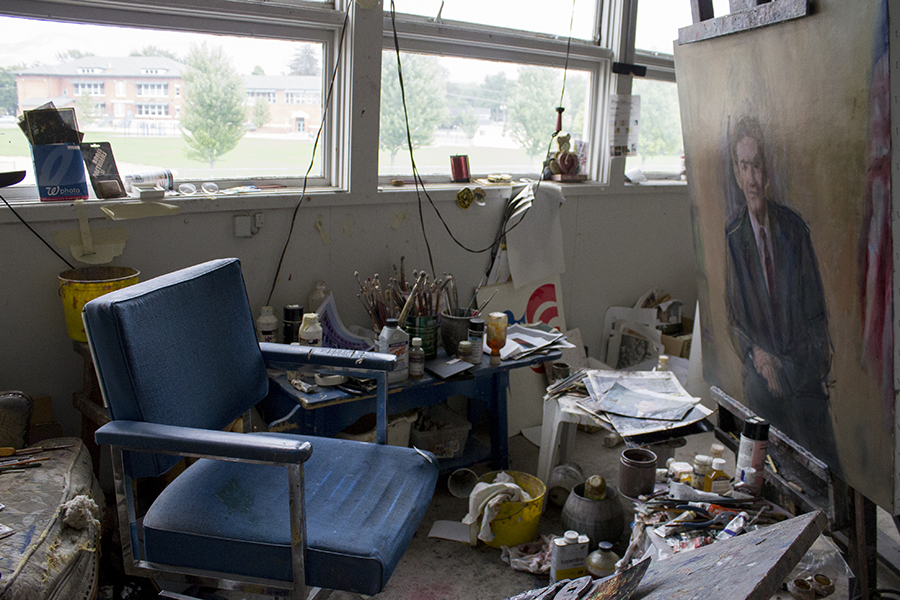 What kept you in Boise?
My family keeps me here. I do like Boise too. All of the people who I graduated from school with went to New York. Some of them were very successful, but I didn't care to take my wife and live in the big city. At one point I wanted to go to New York, but I knew what Chicago was like and there are so many artists looking for jobs and how is anyone supposed to get noticed. So I came out here because of previously knowledge and experience, and they gave me a chance.  I lived in Chicago for ten years and then we came here because my father-in-law lost his son during the war and he was in the cattle and sheep business. I was going to convert myself into a cowboy, but I got bucked off so many times that I stopped caring whether I was a cowboy or not. Well I would say that I am fortunate to be in Boise and in Idaho. What can I say, you got to be somewhere. I had three sons here and now have seven grandchildren.
The most important thing to me is my family. If I was a little wilder, I could have shown what art is about, but I was basically a family man. I think I am going to live to be 100. I don't smoke or drink and I try to lead a good life and I live in the most fantastic place on earth, Boise, Idaho.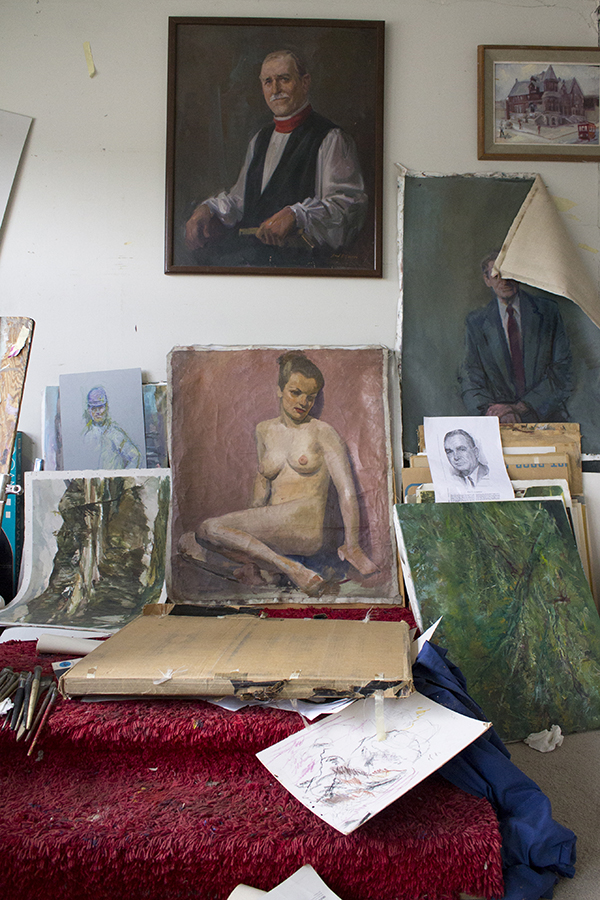 What kept you making art?
Well I love drawing and painting. I got involved with it. It is my life. I like to think of it as my life. I couldn't have done anything else. Whenever I tried to do anything else I knew it would always relate back to art somehow. I was lucky, but you have to stick with it, it doesn't come easy. It's not like you are going to get a paycheck every week. When I was working for the Statesman, I did get a paycheck every week for every drawing that I did. You don't get the money here that you would in a big city, but I just kept on going. I had to do a variety of things. It wasn't just work at the Statesman. It is a big field and you have to find out how you can succeed and work in it.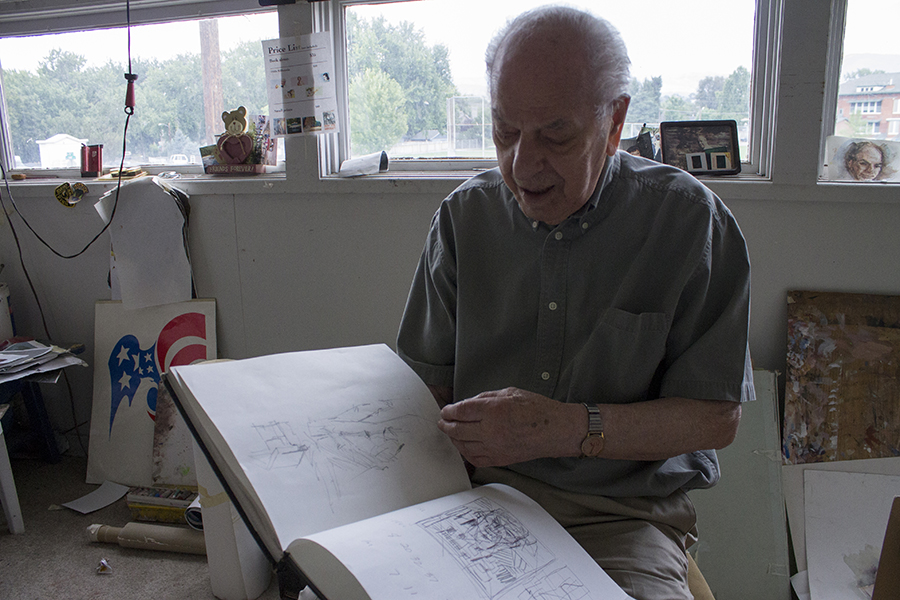 Where did you find inspiration for your personal work?
Well I grew up in the Great Depression and I had a cousin that went to Chicago and became a cartoonist for the Chicago Tribune. He had his own comic strip. In high school, I was very fortunate to have good art teachers. They let me do drawings. Of course I went out for football and everything, but when it came to knitting, I didn't like knitting, I thought it was a girls sport. So my art teacher let me do portraits of everyone in the art class. So I have done tons of work, theater posters, advertising booklets and brochures. I had to do a little bit of everything; I had to be a jack of all trades.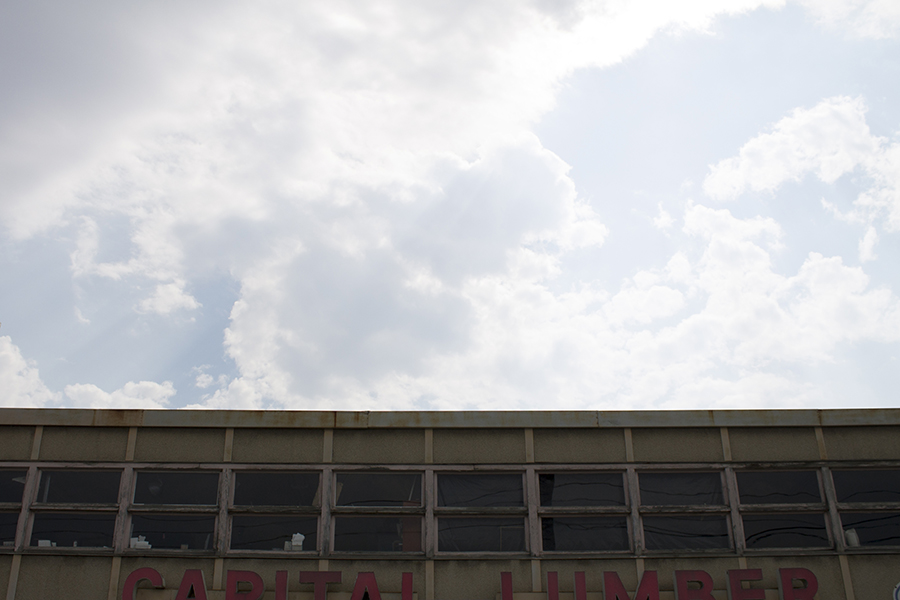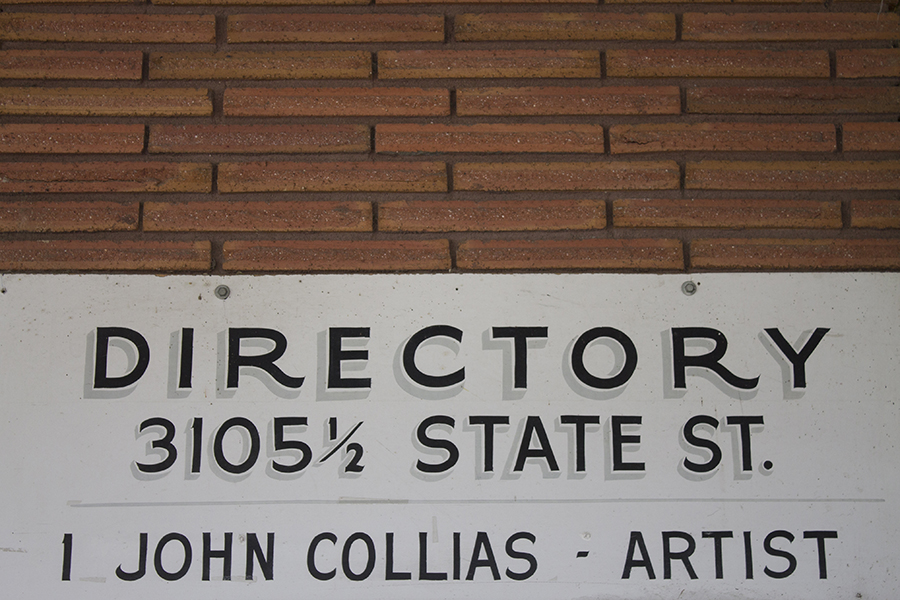 What was your work schedule like?
I used to be at the studio every day, when I could. After a while, transportation became difficult. My wife can't drive me to the bus now. I used to take the bus to the studio. When my wife's health became bad, I became more concerned with her than my work. We've only been married for 68 years.
I still think I can finish all of the work that I need to. The moment will be just right and I will just do it. I always do my own drawing and painting. I don't trace photographs. I do work from photographs, but I interpret them. When you are working from a photograph, you get to copy the photograph too much and when you work from life you make mistakes that make the work more genuine and it looks better. You have to know when to stop. When you work from a photograph you then make it look like a photograph and then you have defeated yourself.
My hand is still pretty steady. I just have to do it. I became addicted to working.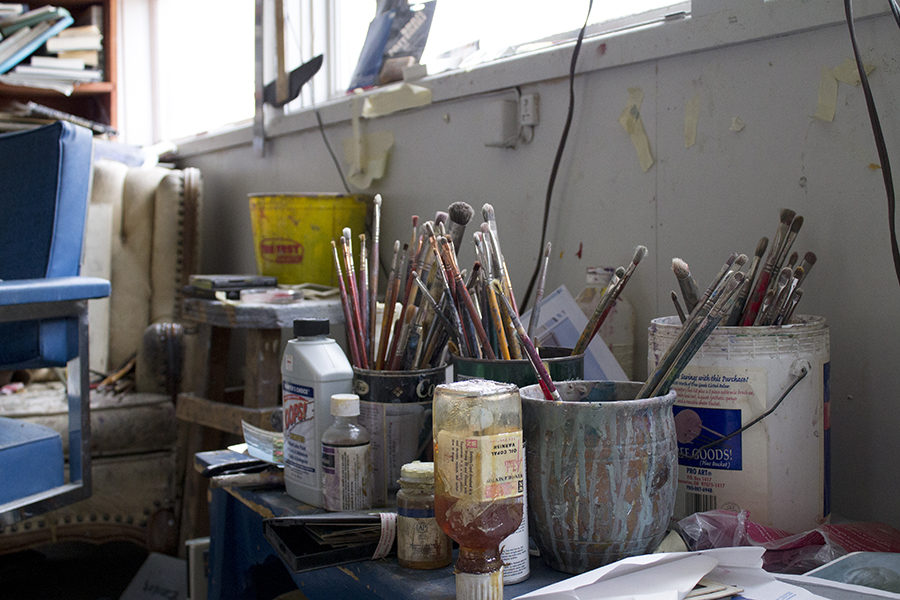 Do you have any advice for other artists?
It is hard to predict the future for every artist, but as long as they stick with it and be lucky.
When you are young and you have the energy, you have to work at it and not get disgusted with yourself.