Creators, Makers, and Doers: Jeff Tucker
Posted on 1/15/16 by Arts & History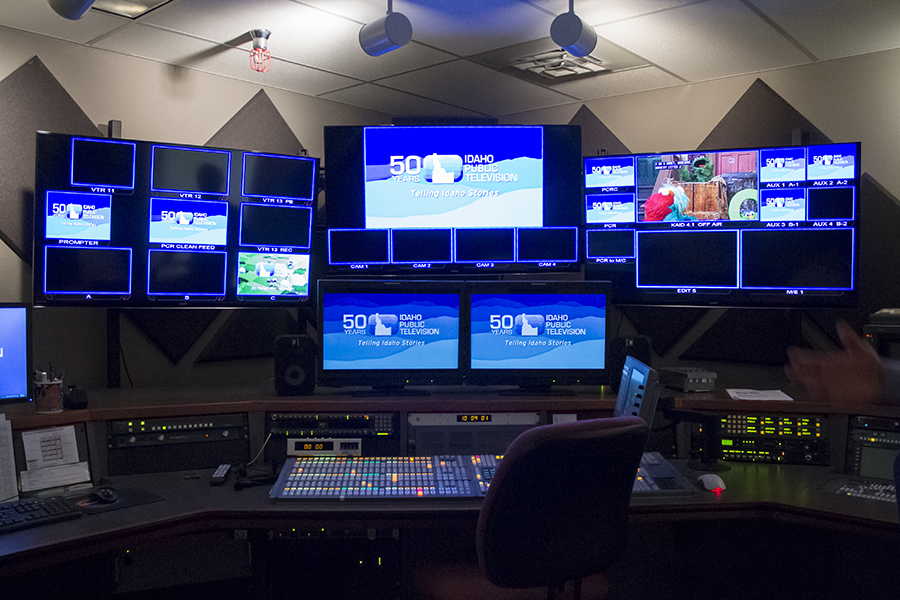 Jeff Tucker is a man of production and creation, which are handy traits to possess as the Director of Content Services for Idaho Public Television. Throughout his education and career, he has thrived upon creating art and exploring artistic subjects. He honed his storytelling and production skills to create accessible educational pieces for public audiences. Technology is a big part of this equation, not only in terms of production. Tucker recognizes the need to secure and preserve IPTV's content digitally, and to manage content so the public has ready access points to discover or recover the dense catalogue of subjects covered by IPTV.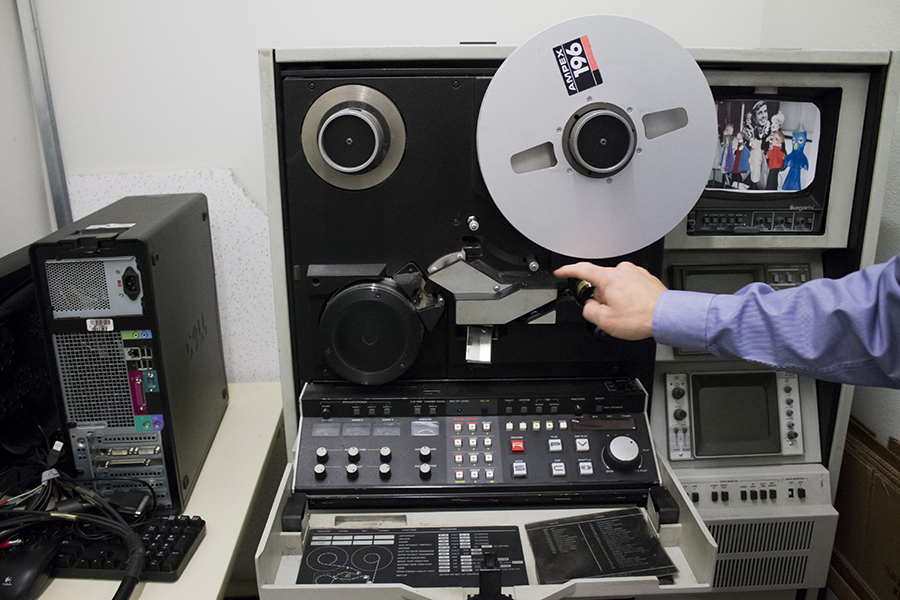 How long have you been with IPTV?
It is a sordid story. I actually started as a volunteer in high school in 1984 when I was a senior. I came to work, volunteered, and then went to the University of Idaho. I worked up at the sister station KUID, when I was up there. I was in broadcast communication, but every summer I would come back and work here. When I would go back to school I would work at KUID. After I graduated, I worked here through 1992 and then I had my own production company for ten years. In about 2001, I came back here again as the production manager. Then, just three years ago, I was promoted to director of content services. So, I have been here, then elsewhere, then back here. I have been back now for fifteen years. I have been here for a while.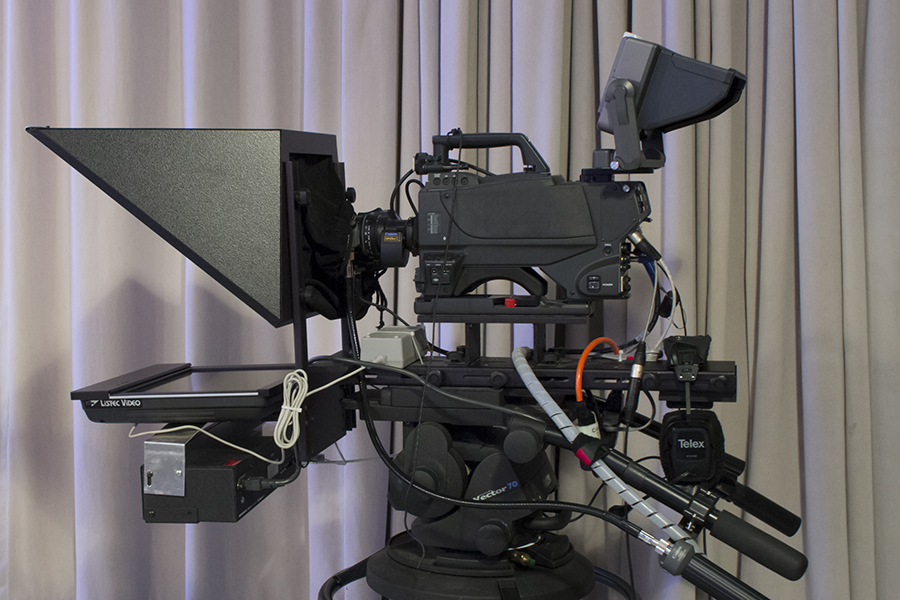 What drew you into TV production?
I have always been interested in art and in electronics, so I was either going to be in the art world somewhere—as an architect or something—or an electrical engineer, so this was the perfect connection between both of those things. I was able to go out and be techie and play with cameras and work in a TV station and deal with the technical aspect of things, but I was also able to be an artist and do a lot of photography and editing and build visual projects that are more artistic. So it was really the perfect melding of two different sides of my brain.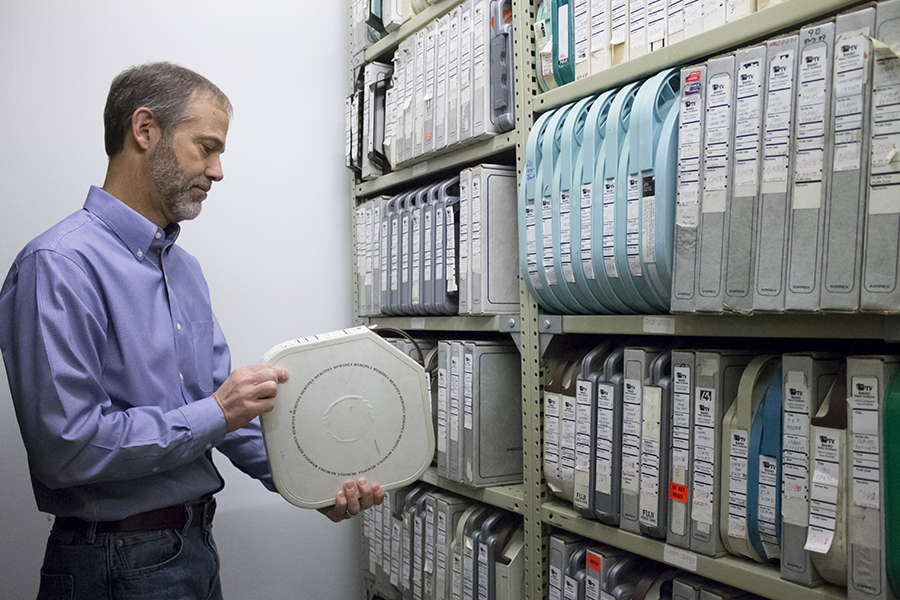 Is there a particular area of TV that you enjoy working in the most?
I think if you break down what types of production that I like to work in, I would say that working on Outdoor Idaho is a great program to work on. You are outside, you get to see the beauty of Idaho, you get to see the people that are out enjoying it, and what better job than to get to work out in the field in sometimes the wilderness, sometimes downtown, but you get to work outside and you get to make pretty pictures and programs that people like to watch and learn from. That is the other thing about what we do is we like to teach people what is going on around them.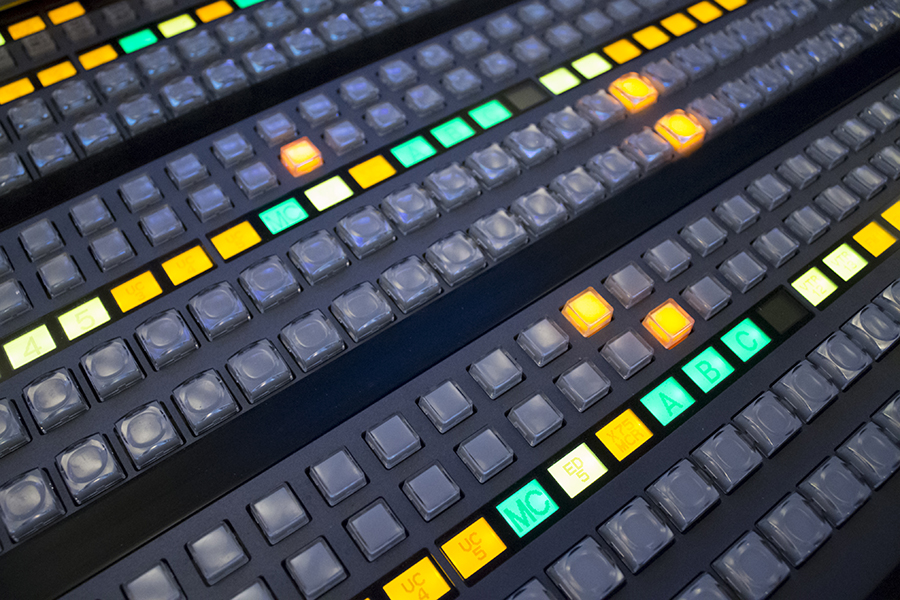 Was there any story or segment that you worked on that was important, either to you, or the story of Idaho?
The problem is that all of the work here is fun. I produced a program called, "Idaho Edens," which was about thirteen places in Idaho that were, what we would call, an "Eden," a pretty place that people, in their heart, meant something to them. So we went with groups and individuals to these different places and they talked about why these places were so important to them. I think a lot of Idahoans can probably relate to this. There are places that really mean something to a person, whether it is the foothills, riding in the foothills on your mountain bike, running, being at the top of a peak somewhere in the Selkirk Mountains, being on a river somewhere rafting. We were able to talk to people and they would say this is why it really means something to me and why I love to be here. Bruce, who wrote it, coined it, "This is where the heart is." I think that show really meant something to me because you have a few individuals that express why a place is important and why they like to be there.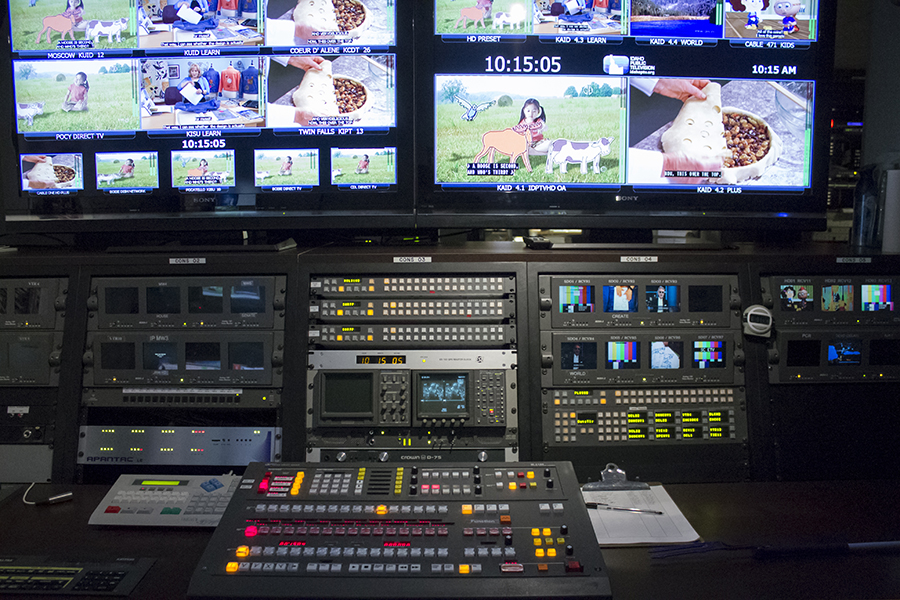 What is IPTV's role in the community?
We are celebrating our fiftieth year of existence. That is fifty years of public television in Idaho. What we do is tell Idaho's stories. We have been doing that for fifty years whether at KUID, the sister station, or KISU, or KAID here in Boise. What we have been producing in that time is documentaries about Idaho and how Idaho is affected by external forces, whether that is documentaries in Russia, about prison reform around the country, but for the most part how it affects Idahoans. So, we are telling Idaho's stories.
What is the value in telling Idaho's stories?
We are a very diverse state. People are different from North Idaho to Southwest, Southeast. The center of government is here so that creates different forces and different politics in different parts of the state. So, what we do is we feel that we are bringing Idaho together through stories. If we do a story in North Idaho about the big lakes, pollution in the Coeur d'Alene Lake from mining, people from Southeast Idaho can learn from that. It is a collective, so that we are one informed citizenry. It is the same thing with politics. Our Idaho reports staff reports on not just what happens at the capitol building, but politically, they might report on something that is happening in Eastern Idaho so folks in Northern Idaho can stay informed on what is happening. I think we play a big part in bringing the state together by informing citizens what is happening in our diverse state.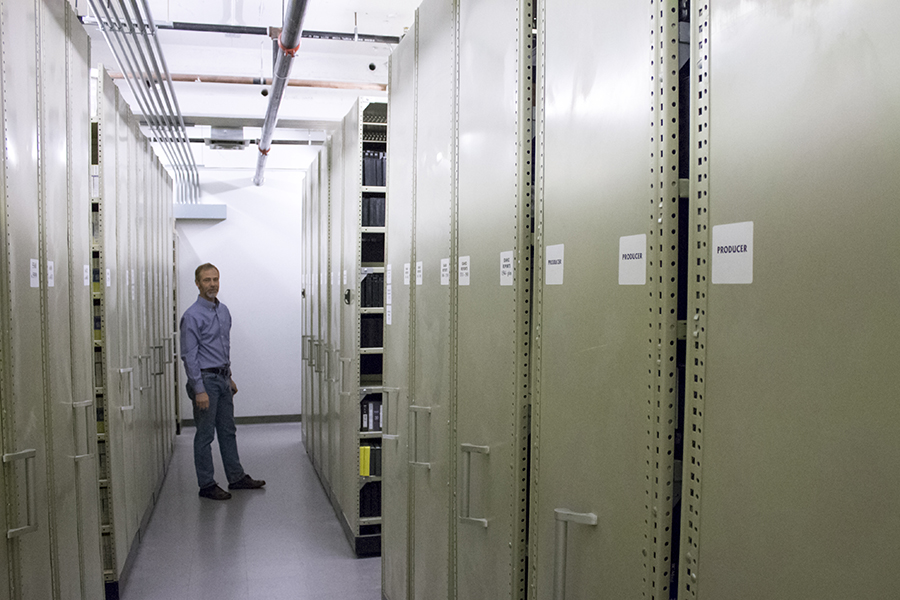 Can you talk about what the grant is for?
A few years ago, we started the task of writing a grant for a system to be our content management system, or our data asset management system. We were noticing that our old analogue tape that I first worked on, and maybe before that is getting so old that it might not physically play anymore. I think some of that is obviously historic, but some of that footage might be useful to know and to have around for a documentarian or for someone who is interested in historical research, it could play a role in telling history. We really want to be able to keep that viable and searchable into the future. When are you going to know whether or not something is useful, you need to keep it around and have a way of finding it. That is what the data asset management is going to do for us is allow us to find something that we have on our shelf. Right now, we have a database, a rudimentary database, but for the most part people find things through institutional knowledge: they go to the person who worked on the project and ask about footage that was shot on some location about some subject. That person will go to the vault and try to find it. That is not a way to catalogue historical items. If we get a new database, then we can search a subject and a year and theoretically we will be able to find that specific tape.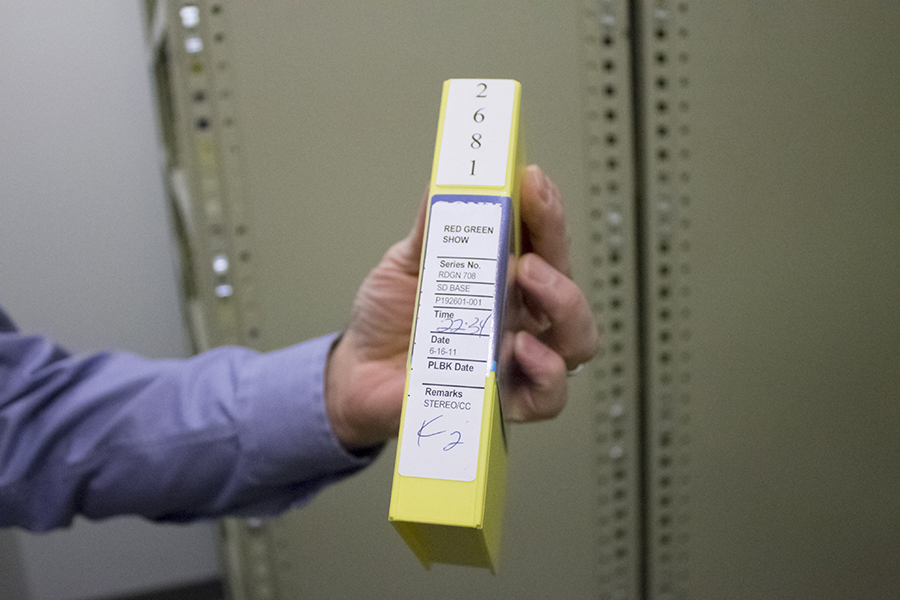 Can you elaborate more on the value of saving and archiving this material?
What's historical? When is somebody going to need something, whether it is historical, if I shot it in 1984 or someone shot it yesterday, it represents something that has happened in the past and you are never going to know if it is important historical footage or if it could provide context for what is happening now, is at least one good reason to keep it. You never know if something I shot in 1984 would have context with something that is happening tomorrow. If you keep it and can recall it and it is relatively inexpensive to catalogue it and save it on our system and have the ability to call it back is relatively simple, so why not keep it. The historical society is in the same boat. If some family gives a whole collection from their family album, if the family took a lot of pictures back in the seventies, you see pictures of downtown Boise, different businesses, different people—how do you know if that is going to be important tomorrow or in the future somewhere? The ability to take that stuff in and take those documents in and catalogue them for use later is important for Idaho in general just to see what has happened in the past.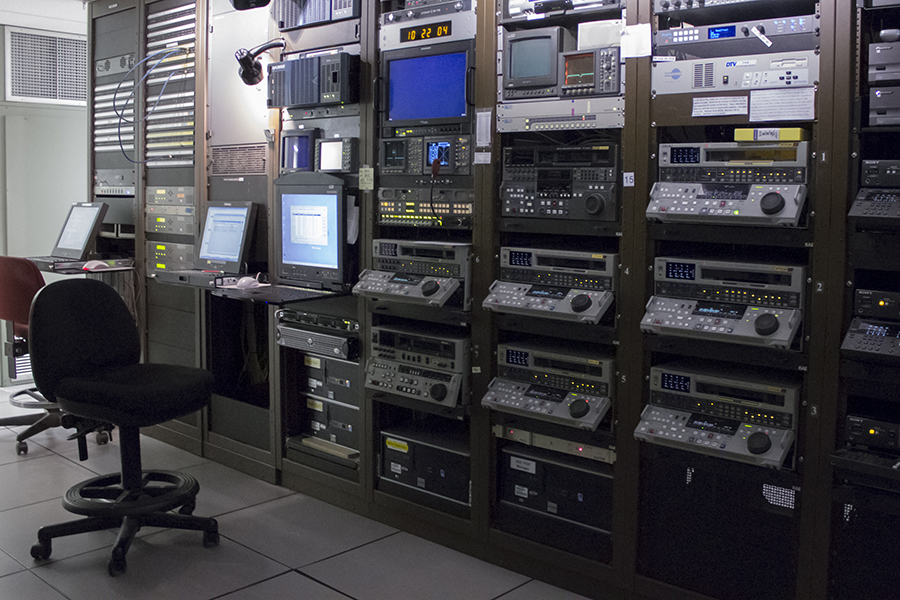 Will the community have access to this material?
The second thing with the system is that it will allow people that are researching history of Idaho, or of Boise, to come into our building and search for video that we have shot over the years about the subject they are looking for. Let's say that it is Basque footage they are looking for. If someone from the Basque community comes in and is making a documentary and they want to see if they can find footage of the dignitary that visited the Basque country in the seventies, then we can help direct them towards what they are looking for. We will be able to allow them to use the footage if they want, through the licensing process, but they could ultimately use the footage in their documentary. Then, we are also working with the Idaho State Historical Society's State Archives to make sure when they do searches, they may be able to, at least, see what we have here and when we search from our side we will be able to see what they have in terms of footage. They also have some moving image footage that we could also code and put in our system so folks searching at the Historical Society can have access to it through our system where it will be backed up and be in safe keeping for years and years. So, yes the public can come in and search for footage.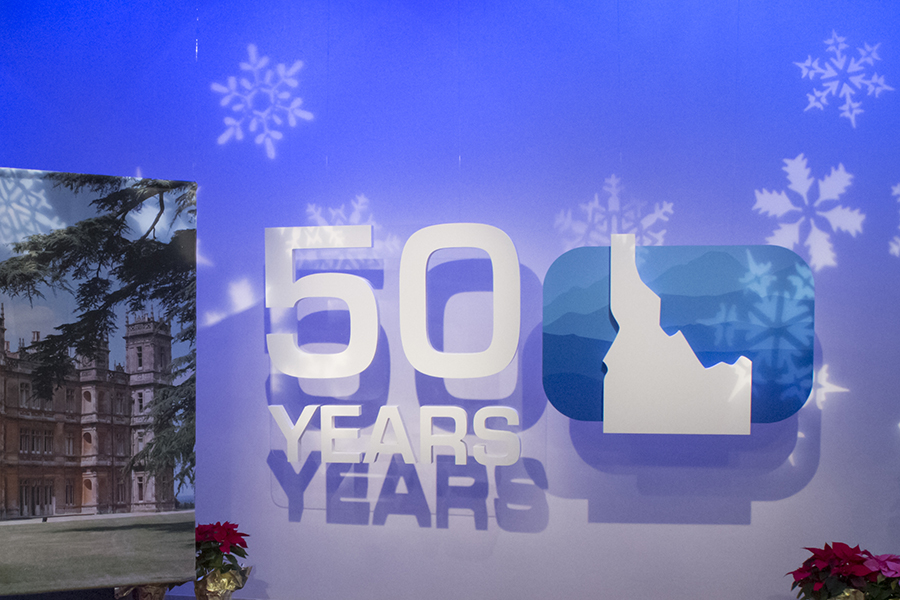 What are you opinions of the cultural community here in Boise?
Boise is amazing. It has so many things going on. It is such a diverse group of people, ethnicities, artistic types, political types, and in Idaho it is really a melting pot for everything. I think it is important as a citizen, as a resident of Boise, to realize that we live in a really unique spot. We have diversity, although we could use more diversity, but we have some diversity here… we also get to live in a place that has such an amazing quality of life. We are minutes from many kinds of recreation that people dream about, so what better place to live in Idaho, than Boise.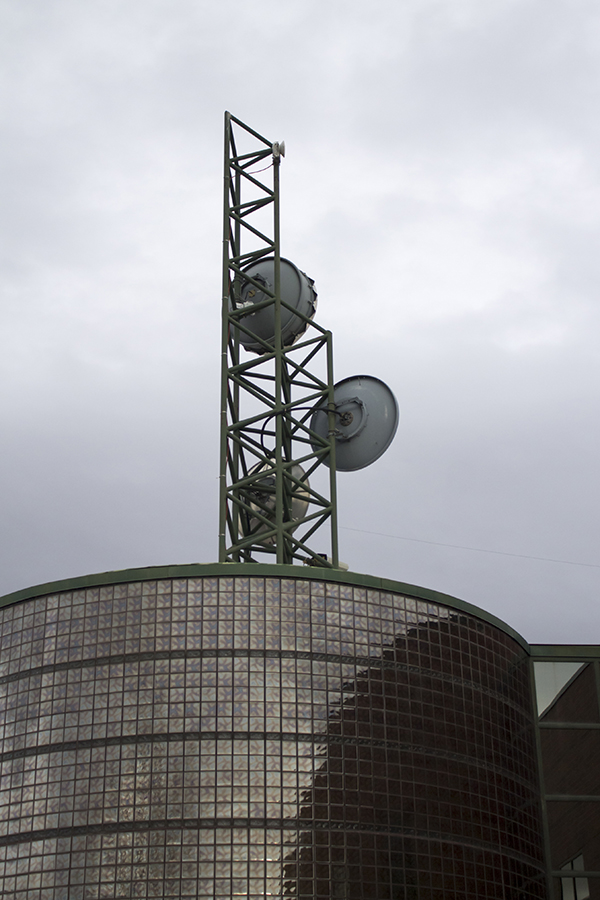 Do you have any words of advice or inspiration for those who would want to go into television?
Television will be around for a long time. Content creation will be around forever. People will always find ways to tell stories visually. Television as we know it is changing, but it will be here for many, many years. Cable channels, satellite channels, broadcast over the air, like we are, online distribution, like we do—those things are kind of in flux at the moment. But obviously it is going to online distribution more, but you still have to tell the story. The old saying that "Content is king"— you have to tell a good story; you have to make it look appealing and well-crafted and that is where the art of our job comes in. You have to have good writing, good subjects, good visual story tellers, and you have to be able to get it out there, and you have to have an audience. We have almost 450,000 viewers around Idaho who watch IPTV each week, so if we continue to make good programming, then we will continue to keep the eyeballs, whether they are watching it over the air with an antenna, or watching it online. The distribution mechanism will be different, but content creation will be here forever. It doesn't really matter what the distribution mechanism is as long as you make a good story.
---
Creators, Makers, & Doers highlights the lives and work of Boise artists and creative individuals. Selected profiles focus on individuals whose work has been supported by the Boise City Dept. of Arts & History.