Creators, Makers and Doers: Barbara Perry Bauer
Posted on 2/4/16 by Arts & History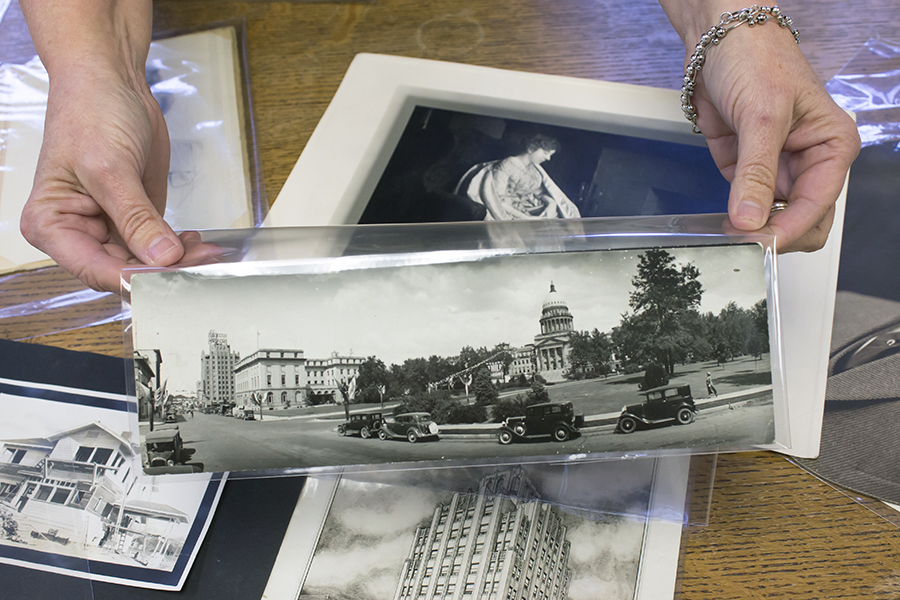 Barbara Perry-Bauer has pursued her passion for history for more than twenty years. Through research, surveys, interviews, publications, and storytelling she has brought the varied past of our community into the present to educate, inspire, and enrich. Although it is a tough path to take, she has persisted and found success in the city that has recently embraced its own story as it hurtles towards modernity.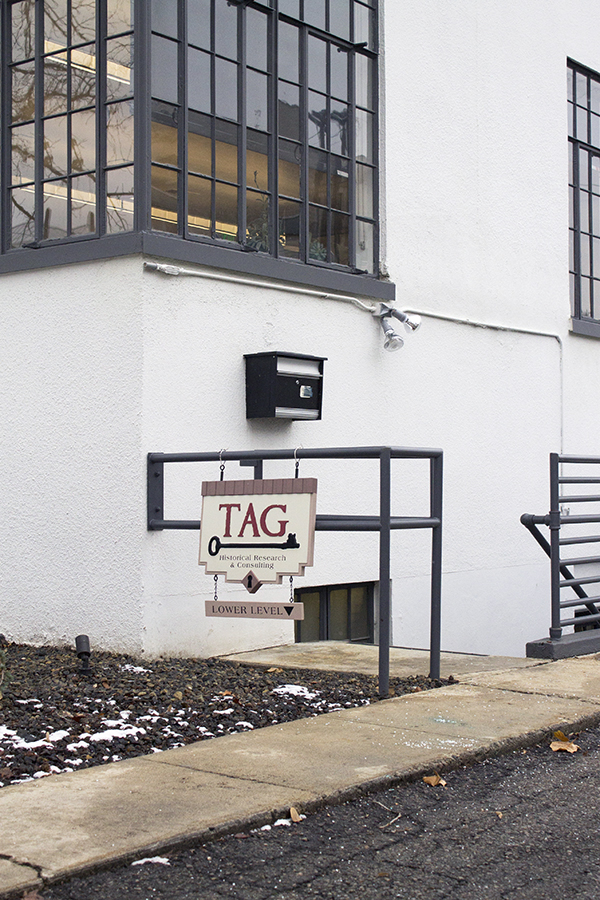 What is your role in the community?
I am a local historian. I run TAG Historical Research and Consulting in partnership with my sister and business partner, Elizabeth Jacox. We have been in business since 1993. We were initially organized to provide historical services to people who are interested in local history and Idaho history. Over the last twenty-something years, it has really kind of grown into everything from doing interpretive exhibits and brochures to publications and, then what we call the meat and and potatoes of our job, which is section 106 compliance work under the National Historic Preservation Act of 1966. We also—besides doing that type of work— we try to get history out to as many people that we can. We do a lot of community projects, lots of walking tours, presentations, because personally, I am really passionate about the history of the city. We work all over the state, but the city's history has always been of interest to me, so we are out there trying to spread the word about the roots of history and how and why you can use history to tell the stories of today, community change, and where everything came from with our early history.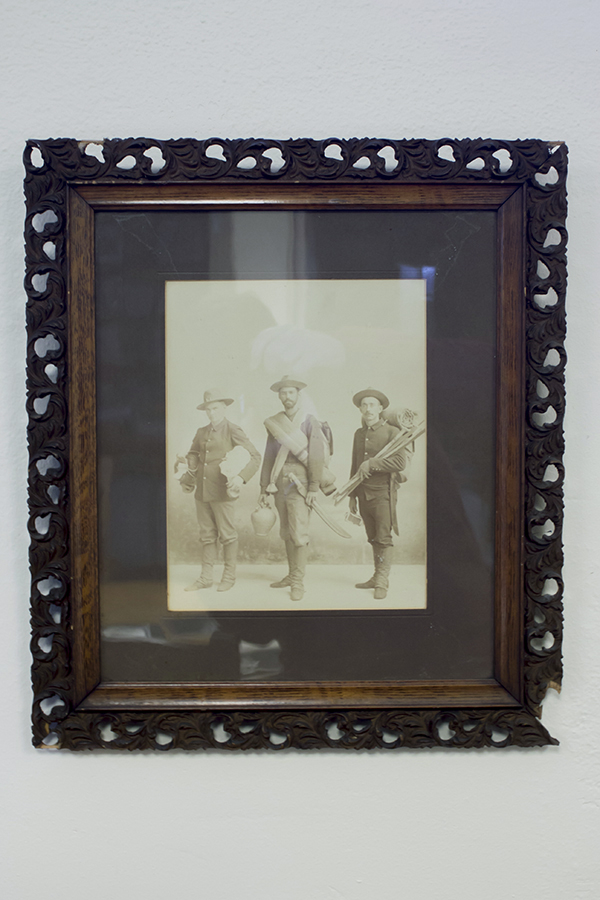 What drew you to history?
We grew up in Idaho Falls. I was born in New Orleans, and our dad was what I would call, a nuclear pioneer. He was a concrete specialist and he was working for Kaiser Engineers in New Orleans until he was transferred up to Hanford, Washington. From Hanford, he worked on a series of jobs throughout the Pacific Northwest and we ended up in Idaho Falls where we grew up. Our family was far removed from the big family that my dad grew up in and my mother, who was also from New Orleans, was always kind of mysterious about her background and history and where she came from. Yet as kids, she taught us to be really curious about the history of the west and would take us to places like Virginia City and we would do day trips to historic sites. I think somewhere in the back of my brain, just my interest and curiosity, a lot about my family and who my family is and was and where they came from, without having any real answers to those questions, spurred an interest in me for history.
I never wanted to be a teacher, I didn't think that I had the qualities needed to be a teacher, but as I got older, I really liked the idea of working with collections and artifacts and different things. I was lucky enough that when I was a junior in college I went to Ohio, which I hated, so I came back to Idaho and went to ISU and got a work-study job at the Natural History Museum working with artifacts. That just really inspired me. I like the hands on, having a piece-of-history-in-your-hands experience. But, unfortunately, through a series of all kinds of things that happened, I ended up over here in Boise and there weren't a lot of jobs… just working in the museum. From there I did grant jobs and just odd things until we eventually organized our company. I love that fact that as a public historian I am out there talking to the public and talking to people on the street, knocking on people's doors. I really get to get out there and meet people and learn about people. It is not just about sitting at a computer and doing research.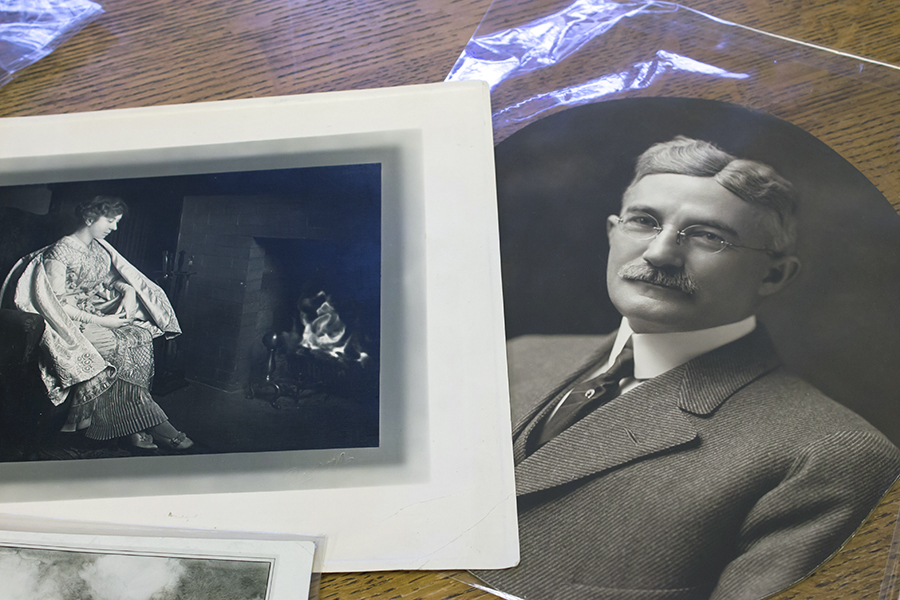 What are you working on right now?
We have a lot of different projects, but one of the things that I get to work on because of the grant is pursuing a passion I have about a fellow named Walter E. Pierce. Mr. Pierce was an early entrepreneur who came to the city in the 1890s when he was a young man. He died in 1951. And in that period of time, he and his business partners were actually the people who laid the footprint of what we see in the twenty-first century as far as the layout of downtown, the layout of neighborhoods, and a lot of the buildings that are still around.  I am not interested in him just because of the built environment, but I am also interested in him as a community builder, as someone who worked to promote Boise throughout the West and throughout the nation who was involved in a myriad of things, everything from real estate development to the streetcar and the interurban. He was the mover and shaker who had the Hotel Boise, now the Hoff Building constructed. When he was in his late seventies and early eighties, he organized a consortium of businessmen to back a community hotel. His contemporaries at that time were people like JR Simplot, who was a young man in the late twenties and early thirties. He just had enough drive and presence to get these people together to build something like a community hotel. I think that is pretty interesting.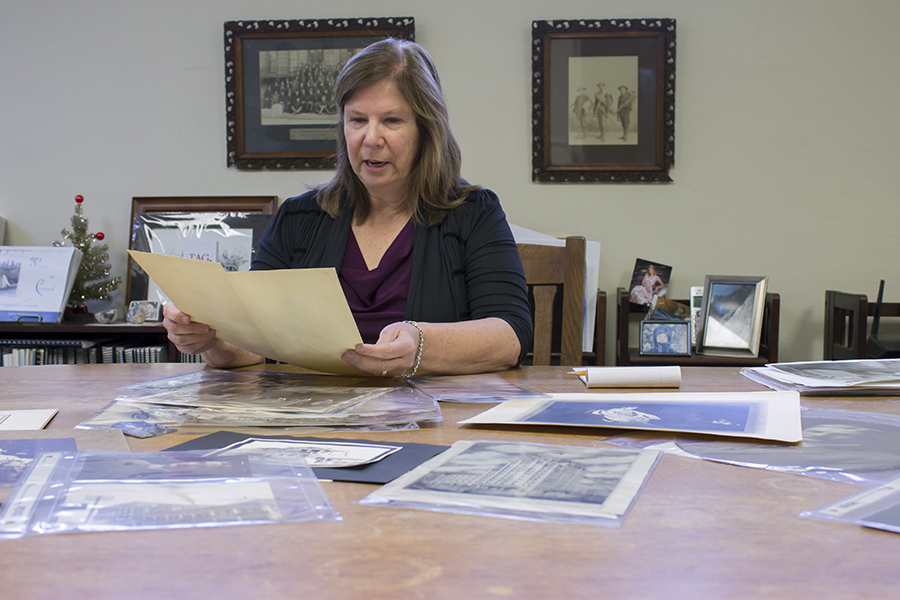 Is there a particular project or period in history that you really enjoy?
We do so many things that cover everything from the early 1860s all the way up to current history. I think that specifically, for myself, I am really interested in the period between 1890 and 1935 because it ties into the history of the streetcar and the interurban and all of the technology of that time. It really helped not only the Boise area boom and build, but also other parts of the West. It is kind of a broad area, but I think that is one of the most interesting times, for me.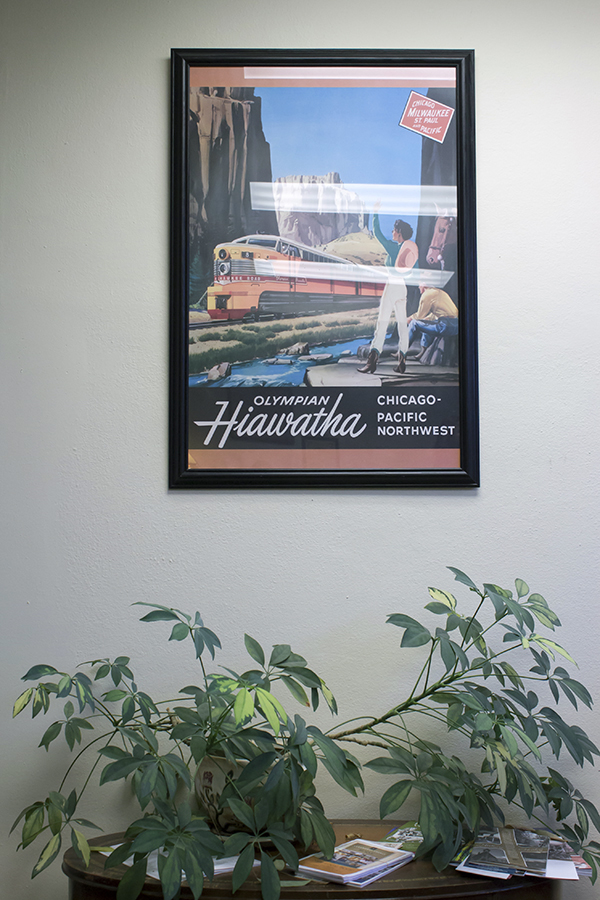 Is there any particular project that you have worked on that is most notable?
I am a fanatic about the streetcar. I got fascinated and interested in the streetcar and learning about the streetcar when we did our first survey in the North End in 1993. At that time, I knew that we had a streetcar, and I think that most of us were beginning to think about alternative forms of transportation, but while we were doing that particular survey, that is when I really started to take note that some of the streets were wider than others and I started to look at how Hyde Park had developed. Of course there were other historians, who had done a lot of work about the streetcar, but at that point I really began to get interested for myself and I really began to want to learn more and understand how the whole system worked and how it really did make this community grow. It is interesting because from that little bit of curiosity about the electric railway, it has blown into learning about the streetcar system throughout other parts of the state. Lewiston had a system all the way up to Spokane and Coeur d'Alene. Milner was going to put in an electric railway at one point. All of that then piqued my interest in things like the financiers who were in Pennsylvania who were putting money into Idaho and how that affected this community and the communities around us.
It is definitely the streetcar, but also South Boise. The reason I got interested in South Boise is because we left the North End and moved into that neighborhood, into a 1980's house. I knew a little history about my neighborhood, but once I was on the ground, even though it looks like an eighties subdivision, there is so much history under our feet. But you just have to dig for it. I started to get interested in South Boise because of the streetcar, because I found out that the streetcar ran all the way down Broadway to Garfield school. So all of this tied together and mushroomed into another interest of mine, South Boise. I don't have just one interest; there are a lot of them. Those two are probably the biggest projects for me.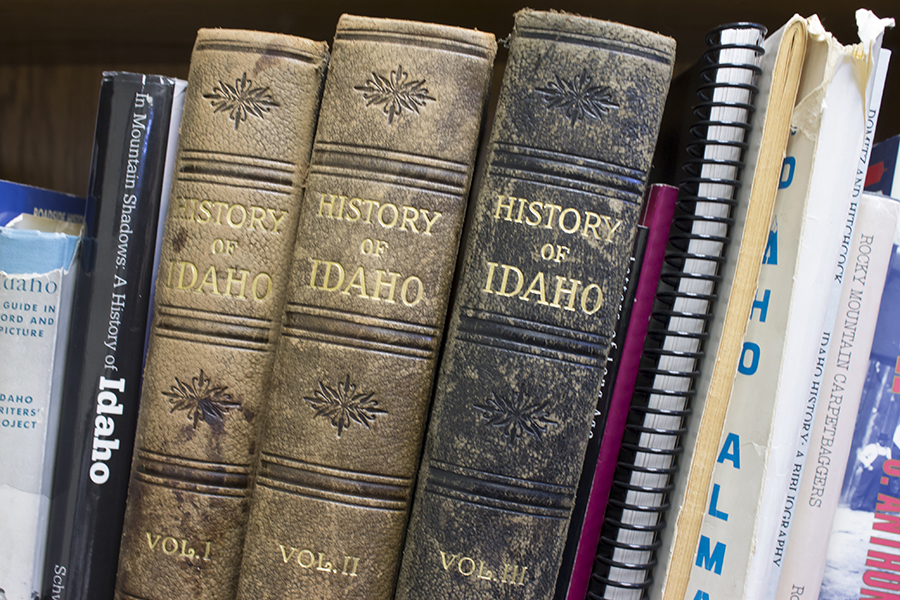 What are your thoughts of the history community in Boise?
It has been interesting because we have been around for a while. When I first got out of college, I was working in Wyoming in a museum in Cody. When I ended up back here in Boise, there weren't a lot of jobs for historians. I would say that there are many people who are interested in history as hobbyists and really enjoy history, but I think that as far as pursuing history for a career, it is a tough community and it is tough all over. I think that the work that the department has done has opened the eyes of a lot of people about the importance of history to the community and I think it also has helped build awareness of the need to preserve our history and hopefully provide jobs for young historians coming into the field. Again, on the whole, I love history so much and tend to run around with other people who love history, but I do believe that the community is interested in the history of our city and I think that came out of the Sesquicentennial. It raised a lot of awareness in the community about the community.
On the flip side, we have things like the Central Addition, which is no more. There was a lot of work done by preservationists and historians that hoped the buildings and the neighborhood would remain as a concrete tribute to our early neighborhood history and it just never happened. Yes, some buildings were saved and that is really nice, but to me what is sad is that we have lost that real tie to our early history. That little neighborhood is a definite connection to 1890's Boise. It is gone now and it won't be back again even if you name a building The Fowler. That is sad to me, but I am encouraged because there were efforts made to try to preserve that bit of history, but it never really went anywhere. I am really intrigued to see what will happen over the next couple of years because Elizabeth and I take photographs of downtown all of the time because it is changing so rapidly. I just wonder what is downtown going to shape up like and what will it look like in five years. What are people going to think about the city when you no longer have anything that even reminds you of the railroad anymore? Yes, we do have the depot at the top of the hill, but through the center of town where there used to be the rail yards, nothing is there to remind us of our early railroad history. The warehouse district is disappearing. So, what are newcomers to the city going to think about our community and what the roots of our history are? The people who have lived here for a long time, seeing it change before our eyes is very interesting to me. I just wonder where we are going to be in five to ten years and how is our new environment going to reflect the community that we started at in 1865.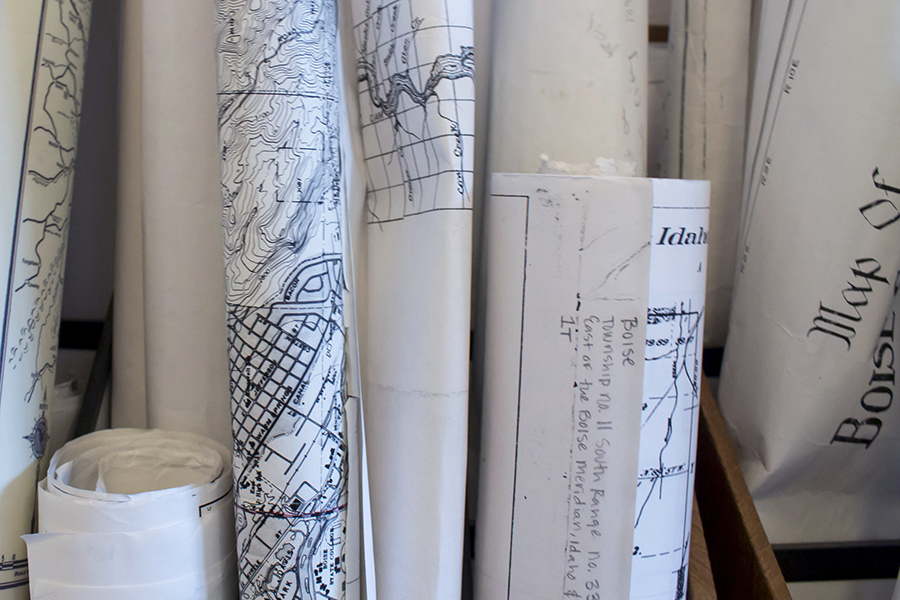 Do you have any inspiring words to aspiring historians?
I would suggest that you always want to get some work with an agency under your belt. We started that way and getting some experience that way and making certain that you have a nice salary for a bit is important. Eventually doors may open up in ways that you never imagine. If you are in another field and are interested in history and you think you want to pursue that as a career, then I can never say enough about volunteering and working with an agency because it can really help you see if it is something you would like to do. There are certainly enough groups here in the city that can use all kinds of assistance all of the time. If someone is looking at a career in history, that is always an option to start as a volunteer, because you never know where it is going to take you.
---
Creators, Makers, & Doers highlights the lives and work of Boise artists and creative individuals. Selected profiles focus on individuals whose work has been supported by the Boise City Dept. of Arts & History.