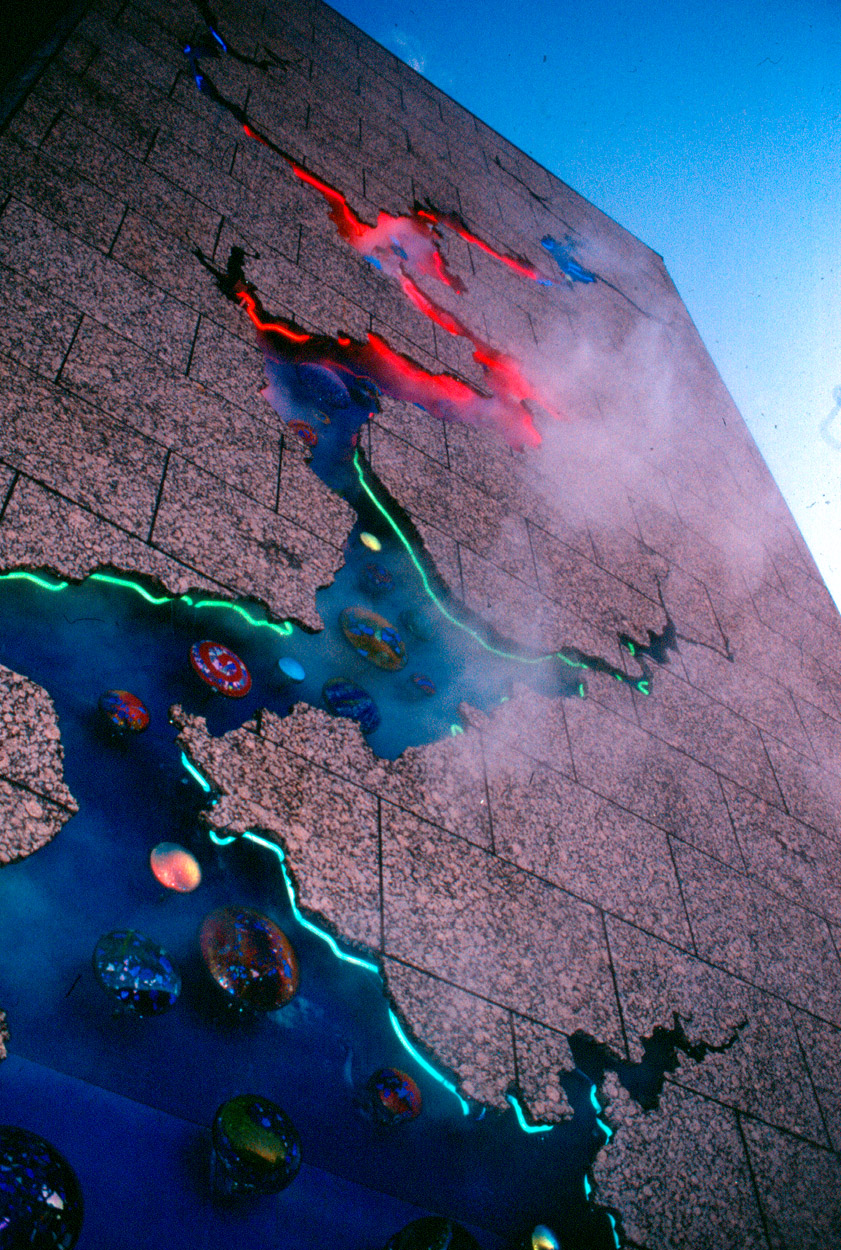 River Sculpture Renovation
By Karen Bubb, Public Arts Manager
The River Sculpture was installed sixteen years ago. In 1998, public art was a fairly new program in the City of Trees. Keepsies, Great Blues, and the Miner around the Grove; Alley History off of 9th Street; Boise Totems on the corner of 8th and Idaho; and the Governor Stuenenberg statue in front of the Capitol were the only other downtown sculptures at the time. No other publicly funded art projects existed outside of the downtown core.
When it was first installed, the River Sculpture's bright blue background with integrated bubbles on its surface, reflected light. The misting water, lit by neon at night, glimmered mysteriously above the corner. Over time hard water deposits, vandalism, and materials that outlived their life-spans necessitated a significant overhaul of the piece. This rare but essential maintenance brings to light the important work of sustaining a public art collection; conservation and preservation work are often invisible because they are done well. With over 200 public art works now in the collection along with 93 traffic box art wraps, maintaining these assets is more than a full-time job.