Creators, Makers, & Doers: Idaho Horror Film Festival
Posted on 10/8/18 by Brooke Burton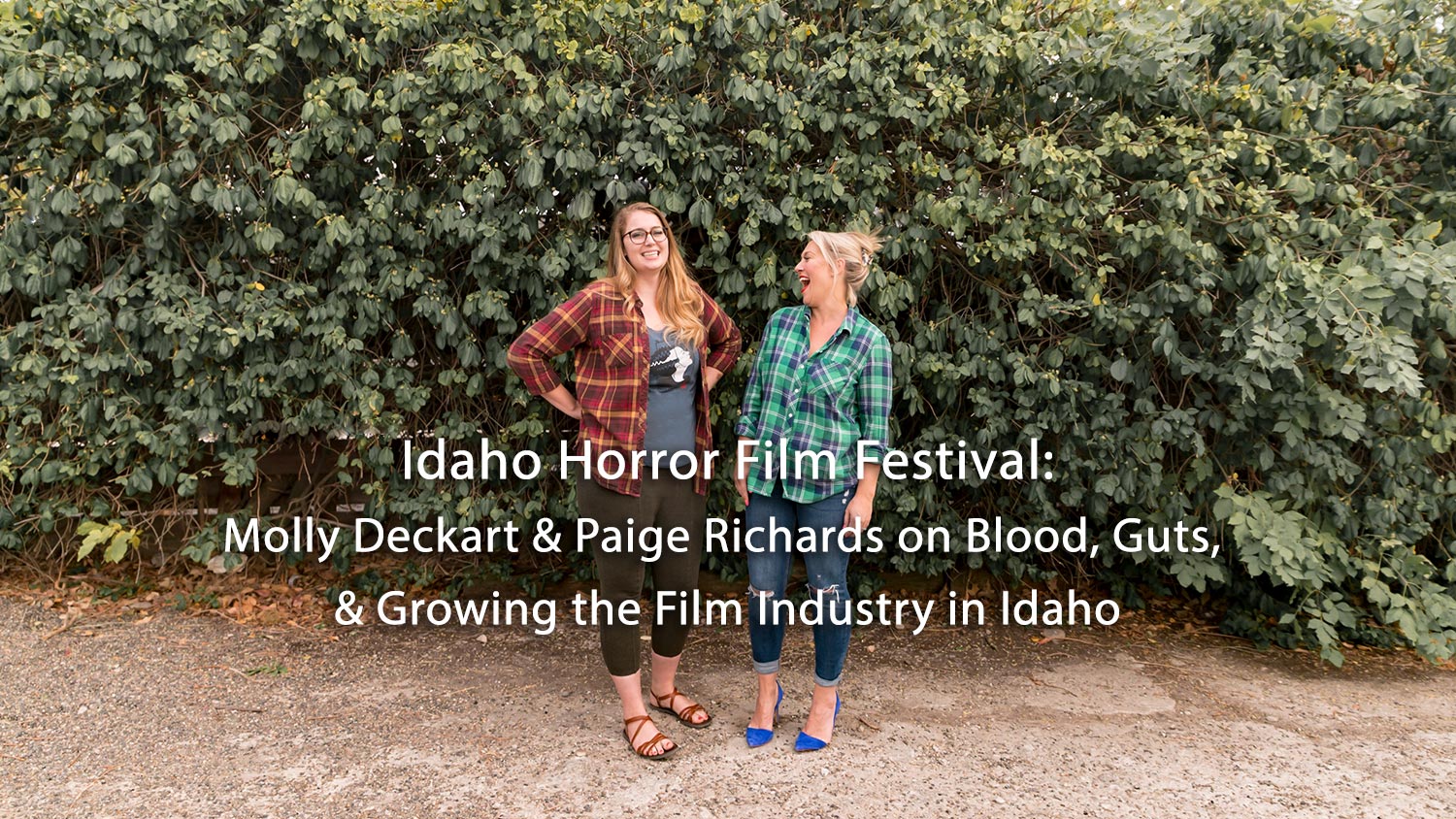 ---
Interview & Photography by Brooke Burton ©Boise City Department of Arts & History
Executive Director

Molly Deckart  

and Director of Media

Paige Richards are celebrating the fifth birthday of the Idaho Horror Film Festival. With over fifty film offerings, a dozen venues, and the essential red carpet, the festival is an event destination for fans and filmmakers. This year, check out their diverse programming such as a poetry confessional booth on wheels @boisepoetryconfessional, bar walk, industry panel discussions, screenings for the H48 (a local and beloved 48 hour film competition) and, one of our favorites, an investigation of the Egyptian Theater with Big River Paranormal. They even have an official beer: the Draculager brewed by Woodland Empire Ale Craft. Much like the genre films themselves, the festival has grown into a force with its own cult following; they call it a living beast. 
Paige, in addition to producing all media for the festival, also directs her own short for the H48; we played crew on location from 9pm till the wee hours watching her veteran team work like a well-oiled machine. We talked about whether story or visuals are more important to the art, and the best vs. hardest job on set (sometimes it is the same one.) 
For 

Molly, the Idaho Horror Film Festival is a step towards a larger goal. She's created funding opportunities through her other project, Boise Film Foundation, which is collecting much needed data to support dialogue on the industry's economic benefits. They plan to lobby for an official film industry permitting process. She has her sights set on being a conduit towards establishing a strong film industry in Idaho. In her own story, we'd call Molly one kick-ass Final Girl.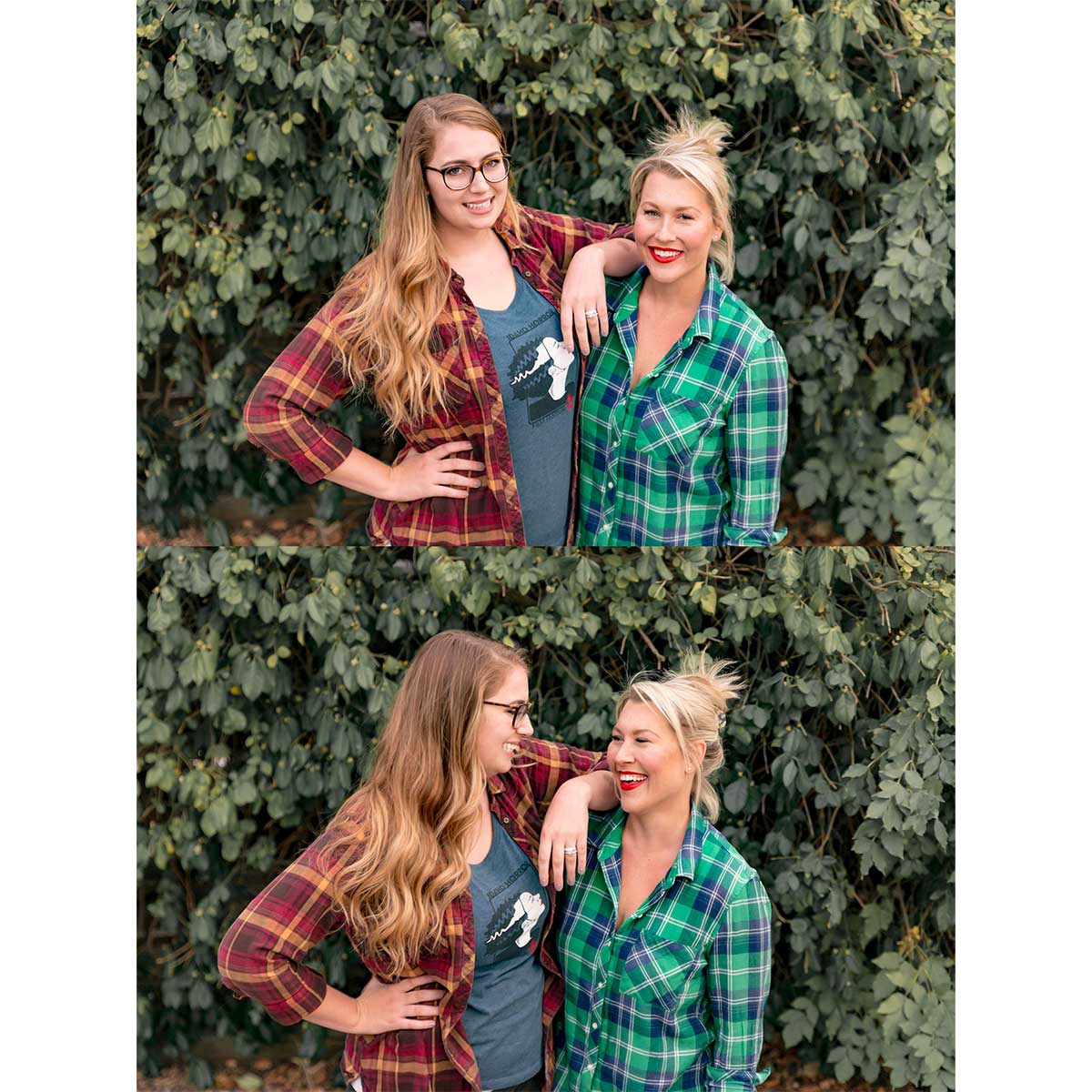 Do you think people have an expectation about the kind of person you are because you run a horror film festival?
Molly: Yeah.
Paige: I always think we shock people when they meet us. 
Why?
Paige: First of all, we're a team of all women. And because I'm the only non-blonde woman. [laughs] We're just softer than most people imagine.
People are expecting a goth stereotype, maybe?
Paige: Which is so funny
Yeah, cause, you a bunch of blonde ladies! [Laughter]
Molly: I know! Pretty much. Like, legit drove a minivan to get here, looks like a Soccer Mom, for sure
Paige: Once you're in the horror crowd, though, they're more welcoming than any other group I've experienced. These people are so supportive. And as an audience, they are more forgiving and open.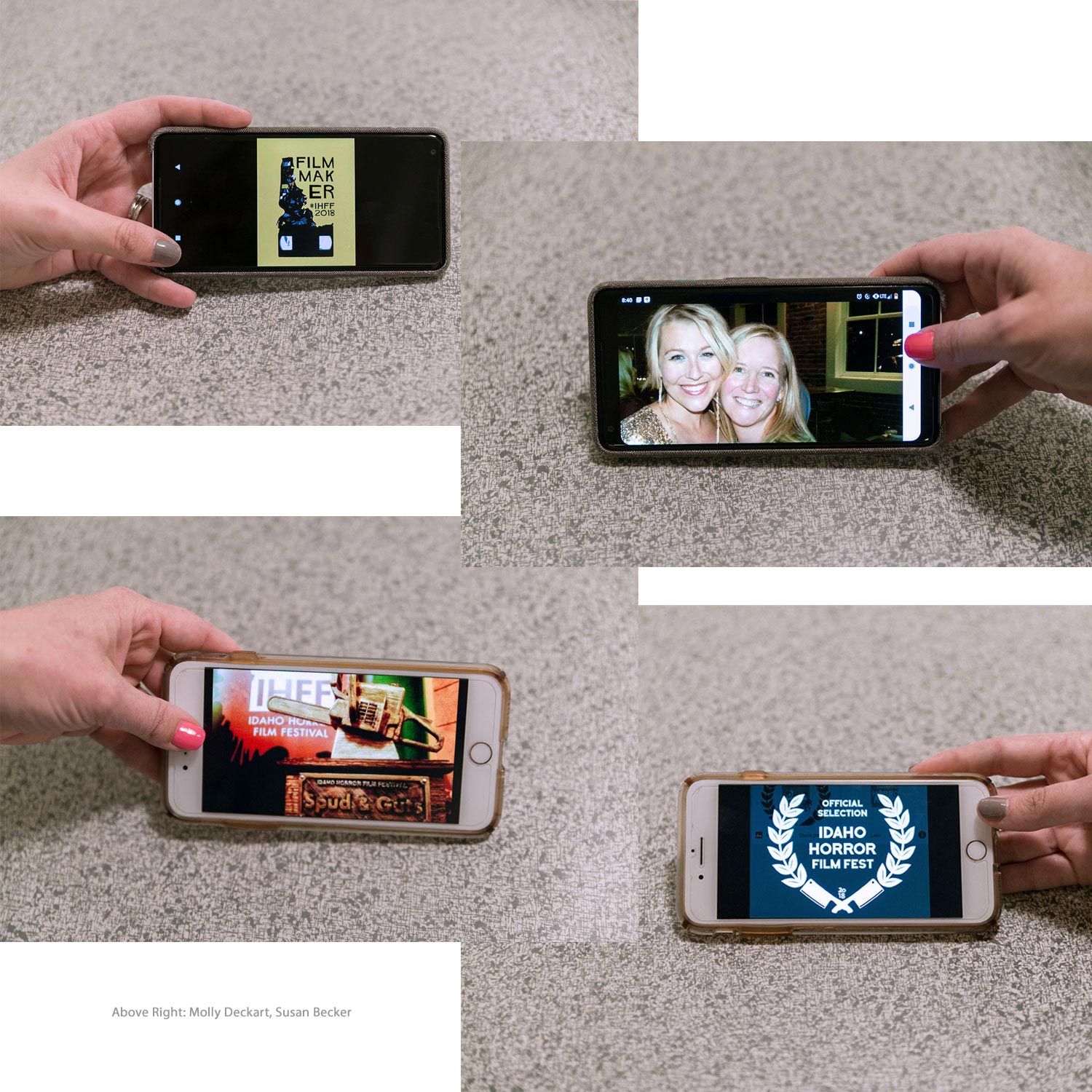 What do you think the draw is to making horror films?
Molly: It's fun. Also, I think it's easier to write something with a jump-scare than it is to write a romantic comedy. 
Is the suspension of disbelief more flexible?
Molly: Yes. And B-movies are celebrated!
Paige: If it's the first thing you're doing as a filmmaker and you have some blood, guts, and gore, it's fun to make. It really is. Then when you see a film over and over, it becomes either really funny or really good. 
Maybe the audience ends up loving it for reasons not originally intended?
Paige: Yeah, when it comes to horror, fans are here for exactly what we're gonna give 'em.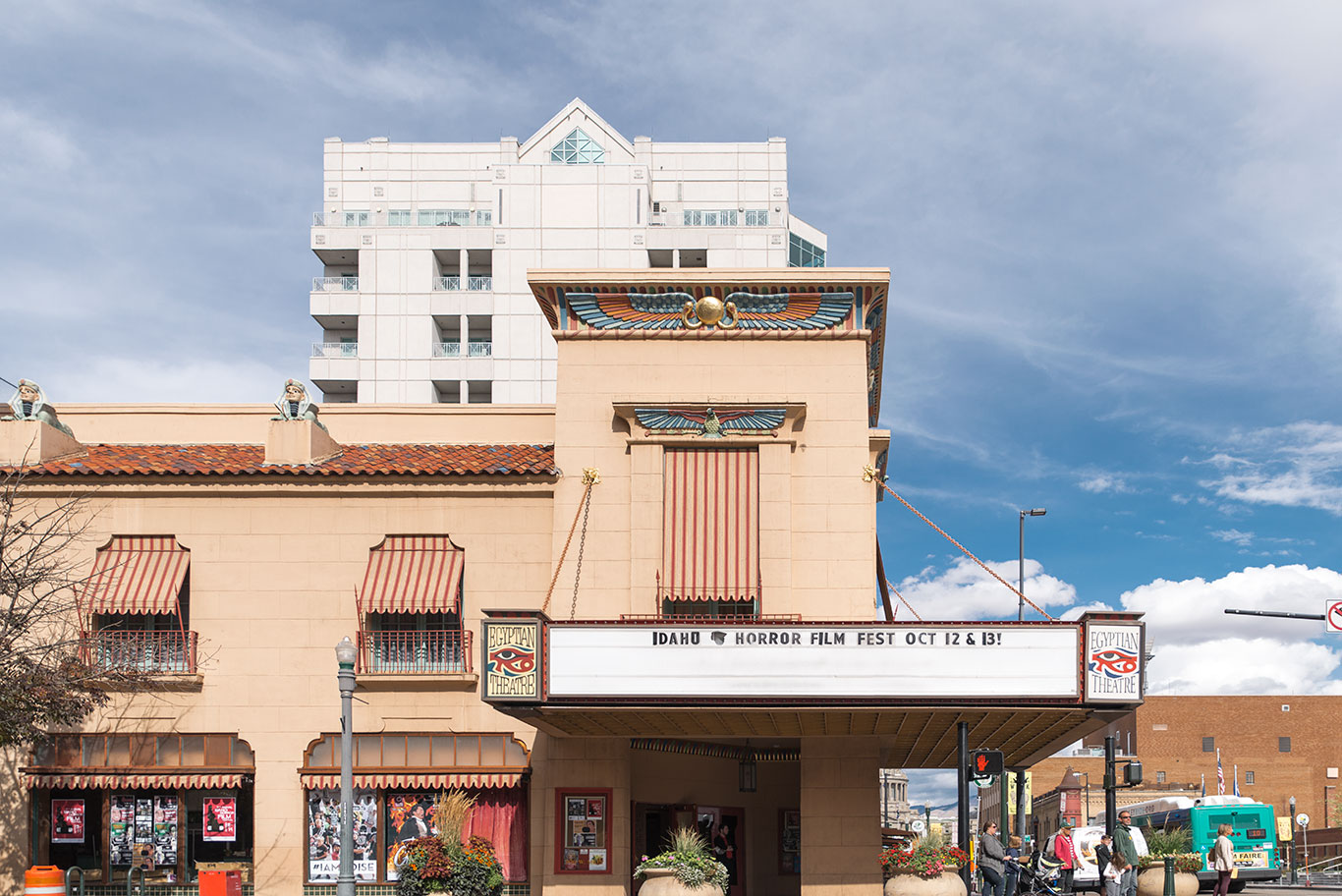 Blood, guts, and screams? Molly, you and your friend Susan Becker co-founded the IHFF?
Molly: Yes, she and I came up with the concept, I always call her my "ride or die". Susan and I have been doing this for five years now and a partnership like ours has got to be a love match. You've got to love each other to do this kind of work.
You are a team of all women. Is that on purpose?
Molly: No, it happened very organically, it just so happens that we're all kind of badass women.
How would you describe your collaboration?
Molly: We all really want to see film sink its teeth into the Boise community. We all share that vision.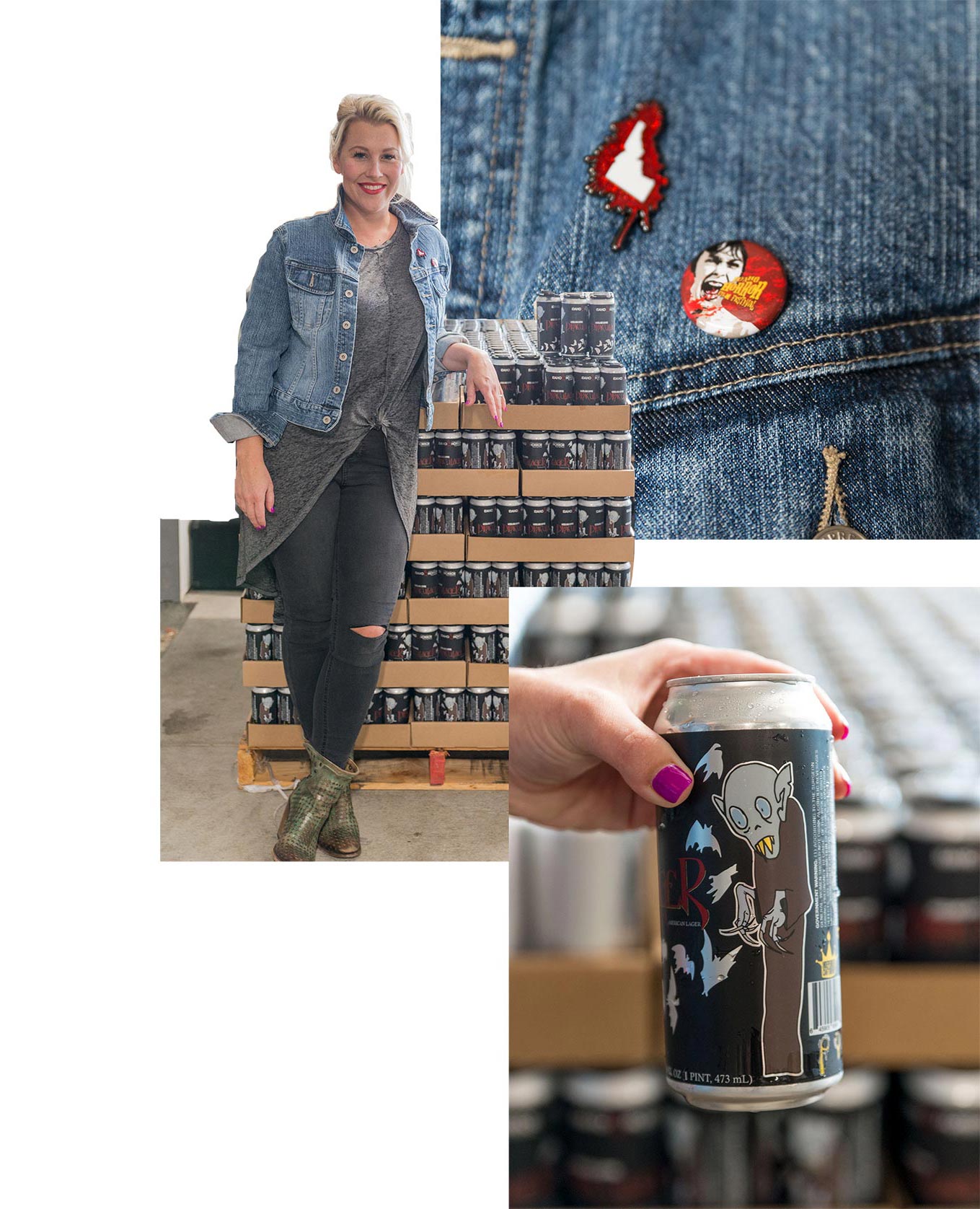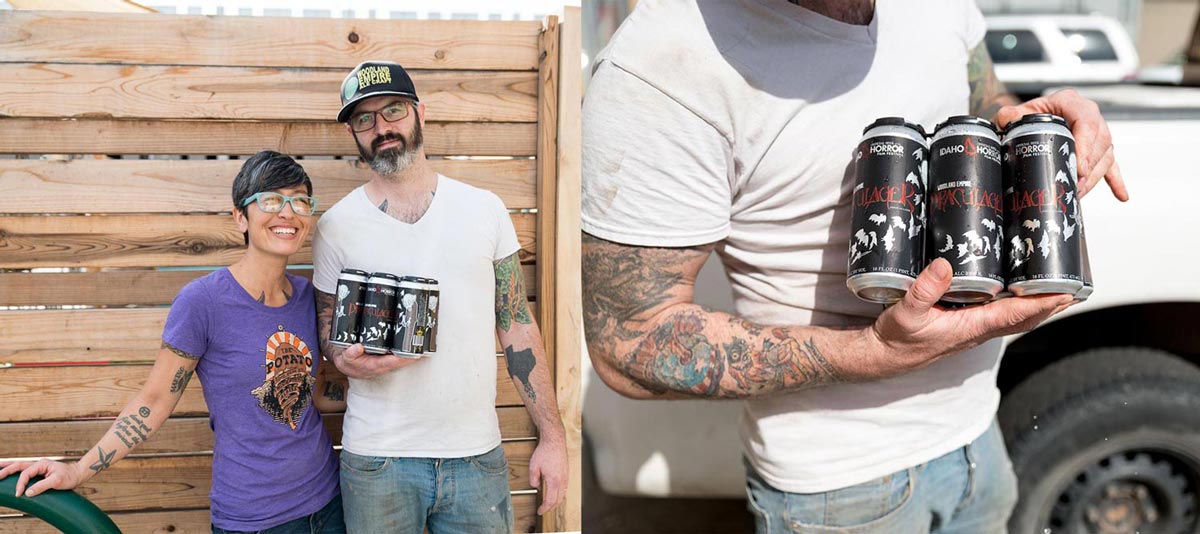 Why do you think film hasn't been able to sink its teeth into Boise?
Molly: Oh boy! That's a loaded question [Laughter]
Paige: It really is.
Molly: There are a couple of reasons. Boise has a relatively new creative scene, right? As a city we haven't invested in it for the last 200 years the way someplace like New York City has. We don't have long term benefactors. We certainly have great people who support the arts, but we don't have the infrastructure. I think it scares people in the business that we don't have an official permitting process for the film industry.
We don't have a streamlined process for getting permits, so it's a hassle just to get started?
Molly: Yes. It makes location scouts and production people nervous.
What does this area have to offer in terms production?
Molly: Boise is a great place to start because you can fake urban, you can drive 20 minutes to the desert, you can drive 20 minutes to the mountains. Access to diverse landscapes is great. You can also crew at relatively lower rates than in a place like California; you can house and feed them. 
Paige: The days in summer are so much longer than anywhere else that you can work longer hours. You get so much more done in one day.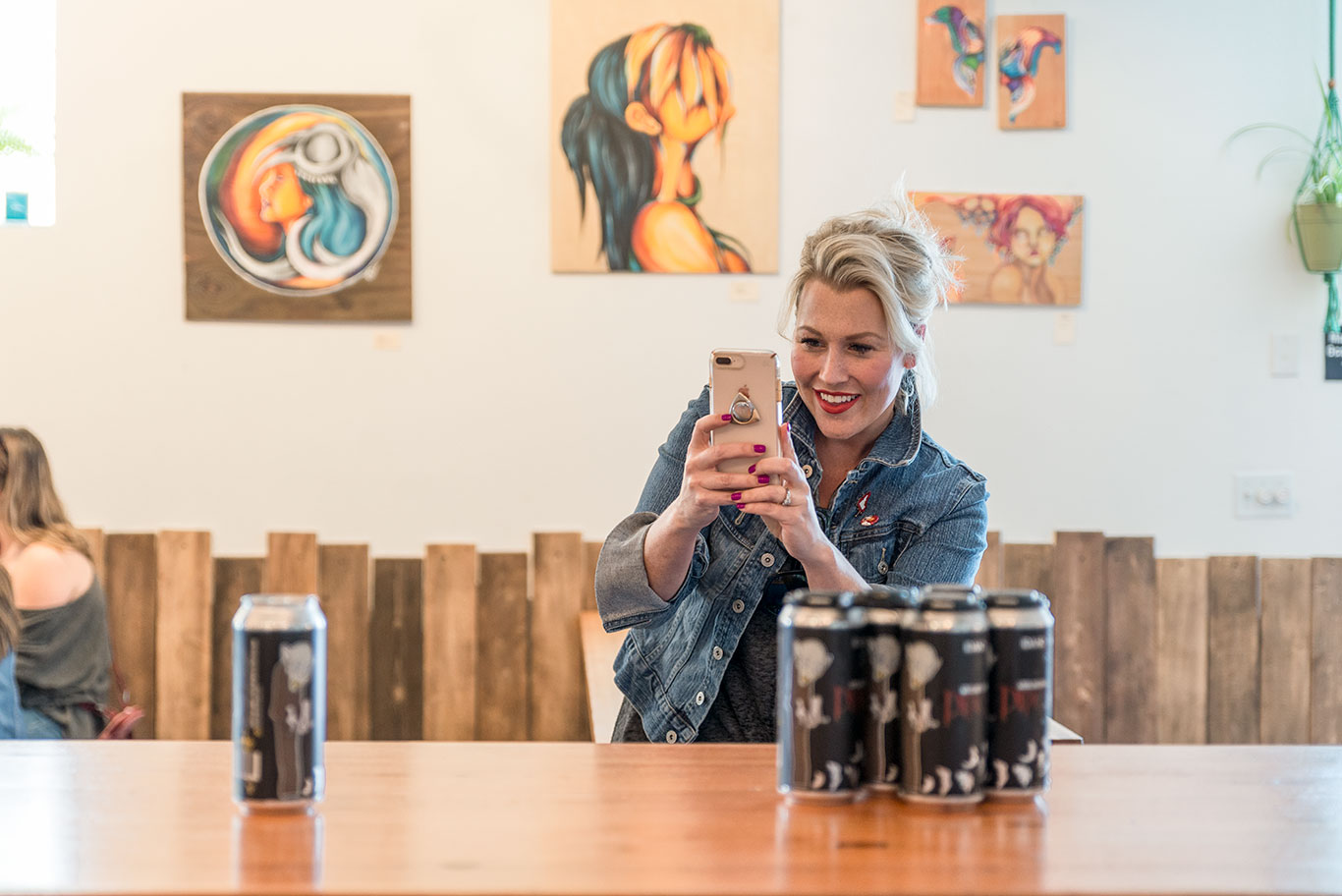 Just because it's light outside? I never thought about it that way.
Molly: And film-making a green industry. You come in and film and there's very little impact [on the environment.] But the economy feels the impact pretty quickly.
Paige studied film at Savannah School of Art and Design so that explains her interest in the film festival, but Molly, I have yet to figure out how you decided to start IHFF. You mentioned you aren't a horror movie fan, which I find hilarious. Did you know people in the film industry? Is that how you got started?
Molly: No.
Okay. Interesting.
Molly: I know! It totally is. I consider myself a creative person and it's always been a struggle to make a living here. I have tons of friends who are wildly talented, who wanted to stay here but couldn't. Actors. Painters. Photographers. Graphic Designers. 
You went to school for fine arts?
Molly: Yes, in painting. I had a hard time supporting myself too.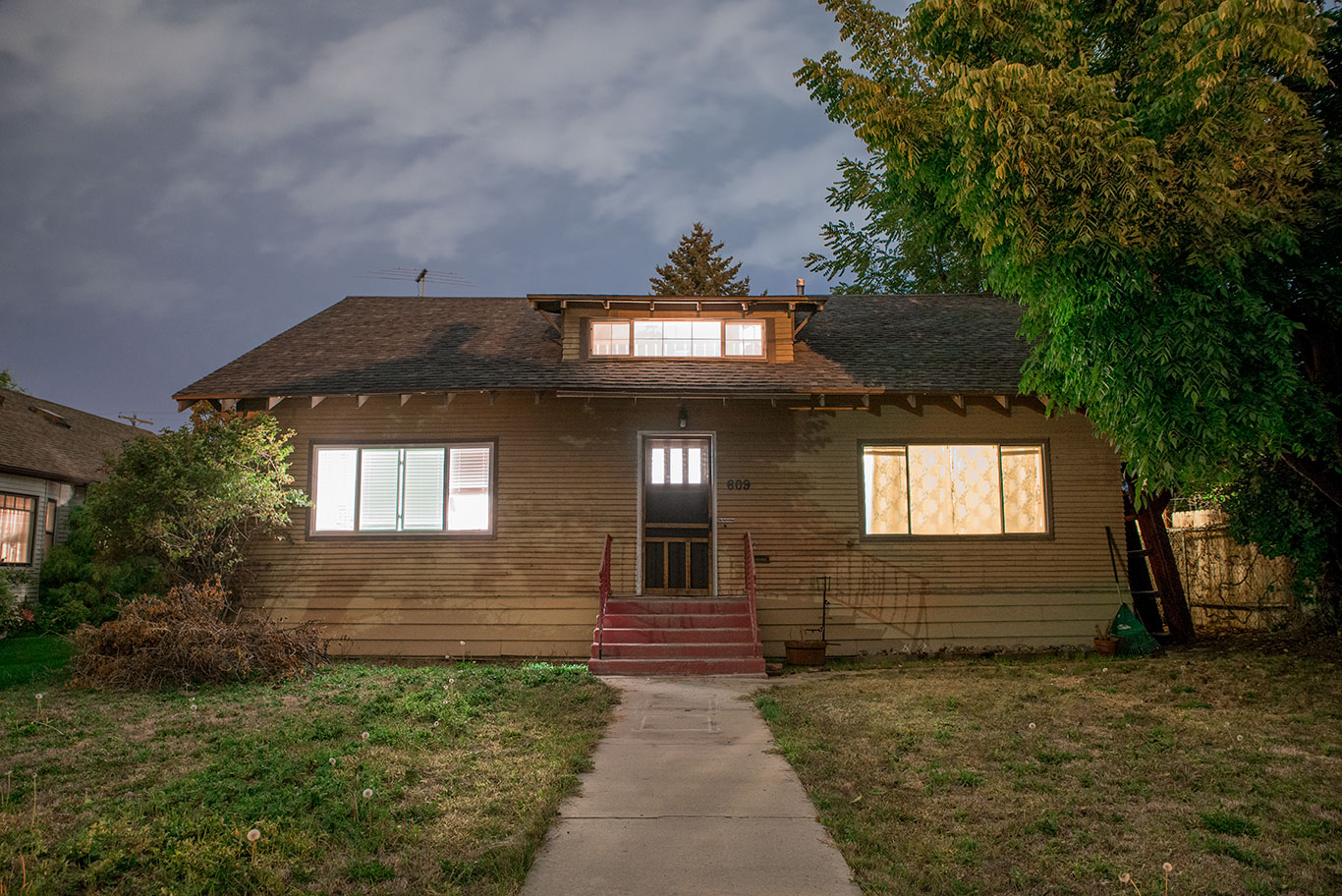 How did you cross over from the Fine Arts world to Theater? It's so brave!
[laughter]
How do you dip your toe in the water, then decide to jump in, you know 'I'm think I'll cook up a whole film festival from scratch!'?
Molly: I think it's part of my personality. The whole 'jump in with both feet then figure out how to swim.' I kind of do that across the board.
Doesn't that scare you?
Molly: Yes. It does. It's like 'what if I throw a party and nobody comes.' It's like that every single year. But to answer your question, in the beginning, I became interested in the legislation that was passed for a film tax rebate, but it was never funded. I thought it was interesting that it even passed, I mean, I have worked in politics previously and helped raised money for candidates I like, and I was surprised to see the Bill even get that far, then shocked they didn't fund it. It was only a million dollars. The legislation was going to sunset, so I started talking to legislators and our state senators and asking them not to let that not to happen. It was narrowly saved, at least until 2020.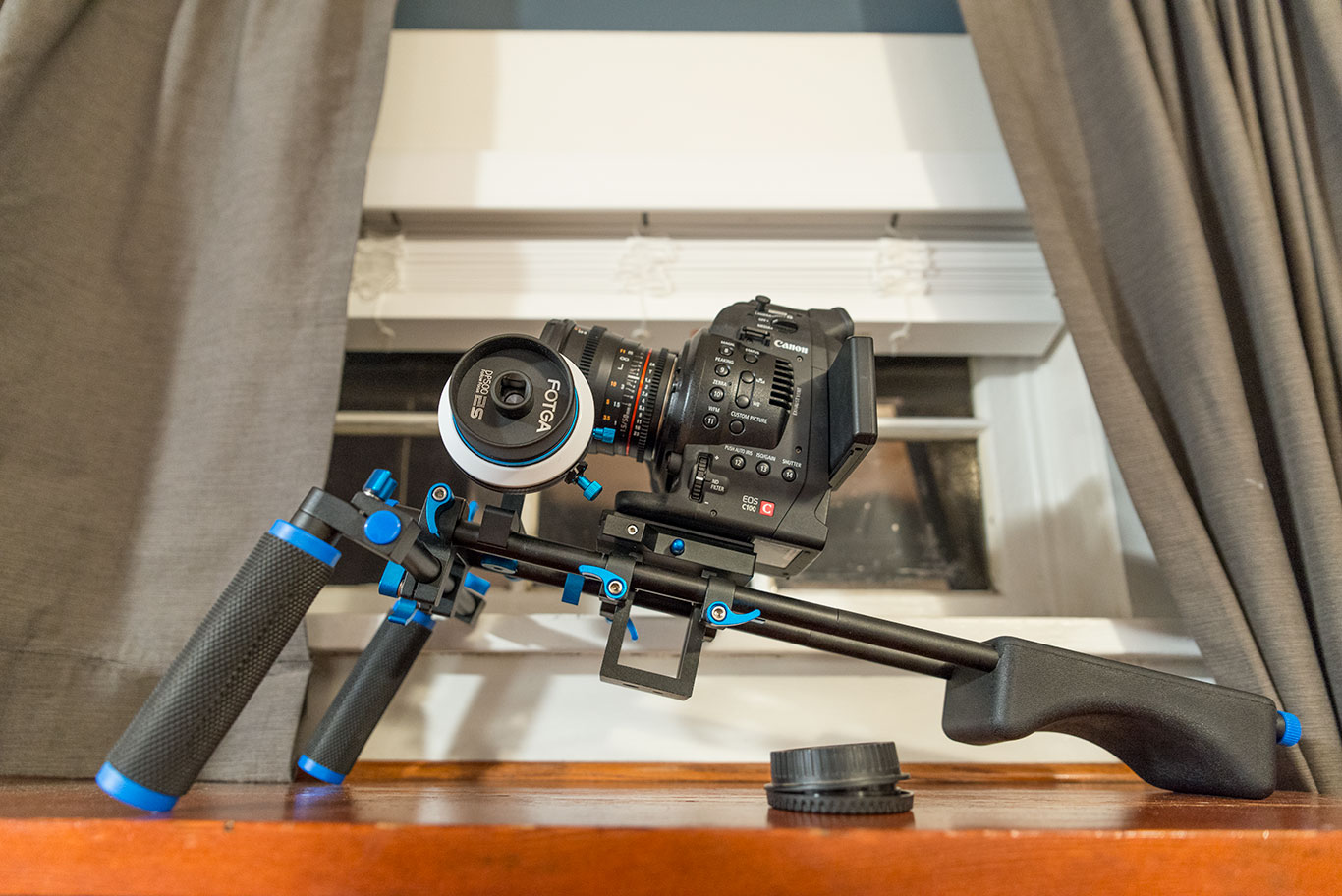 Have you done earlier work that paved the way for the Idaho Horror Film Festival?
Molly: Certainly fundraising. It has given me a good idea of what works and what doesn't. A lot of time it's sex appeal, right? You've got to have parties.
You've got to have red carpets and photography?
Molly: Yes! It's all of that. Having a certain amount of glamour at an event makes people want to be part of it. 
What do you think is the point of a film festival?
Molly: It's twofold; it's for the filmmakers and it's for the community. We focus on both. We want to provide a great networking experience for filmmakers and we want to tie in all facets of the arts for our community.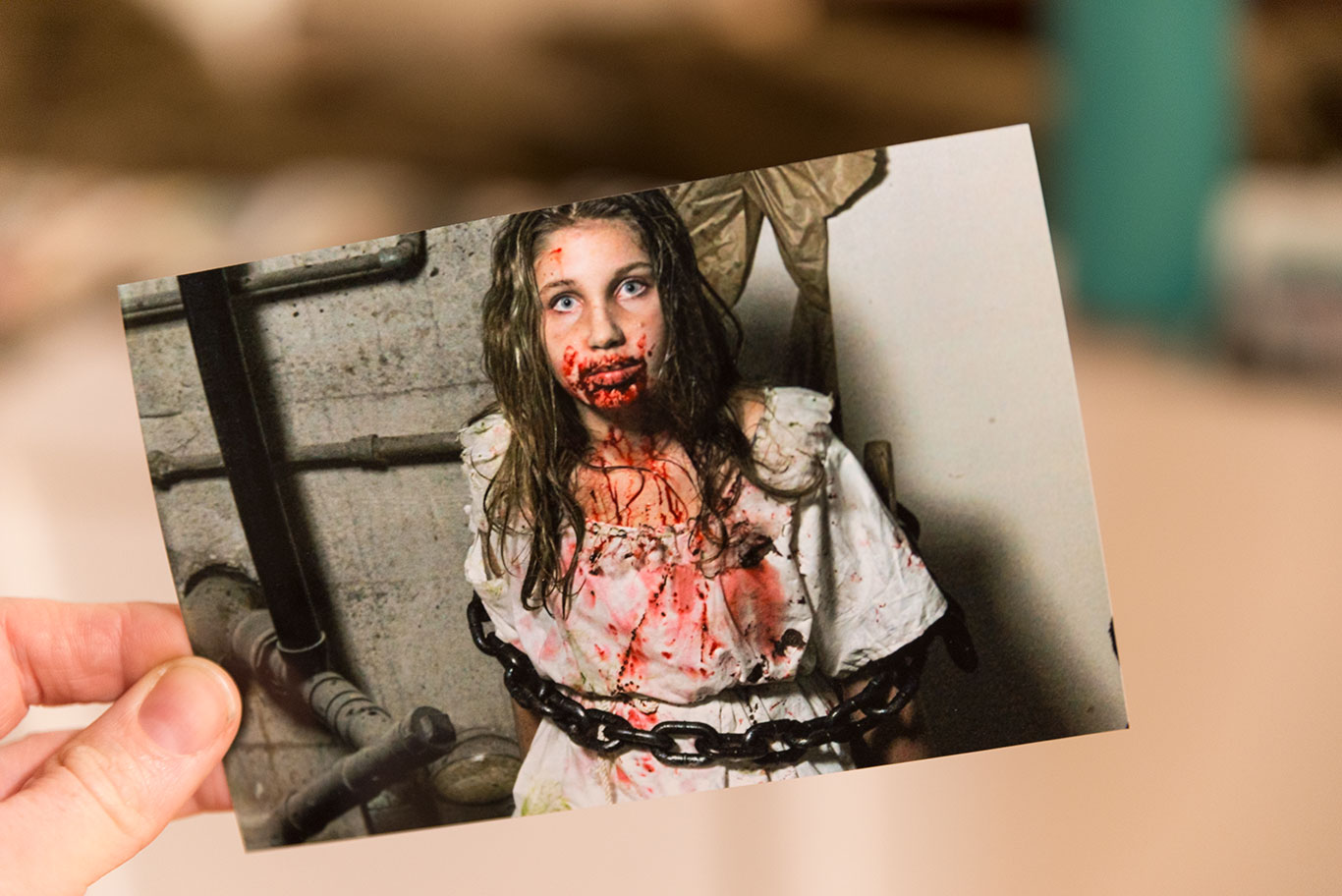 As a ticket holder, what should I expect?
Molly: Expect to be scared. [Laughs]
Paige: Expect to laugh, sometimes, too.
Molly: Thursday we do the Bar Walk. That has between 10 and 15 pop-up venues; Barbarian Brewing on Main has a wolf thing going as part of their branding, so we always try to pair them with a film in that vein. This year we're showing 'Teen Wolf'. We've partnered with Woodland Empire Ale Craft to get our own official beer for the festival: Draculager! There's also Scaryfort, a Horror Poetry Slam, a flash fiction competition at Longdrop Cider with author Christian Winn and Boise Public Library librarian Re Zickau. We have a large amount of free programming like a children's movie and costume contest Saturday at the Egyptian Theater. We're showing 'Casper the Friendly Ghost'. 
It's more diverse than I was expecting! Have you become a bit of a horror film connoisseur over the past five years?
Molly: A bit, I love good camera work, when it's nicely shot and the sound is good.
Paige: Sound is a big one for you.
Molly: Yeah, sound is a big one for me. I'm like, 'Oh! It was a great story but the sound was terrible.' I always lean on: Does it look good? Does it sound good?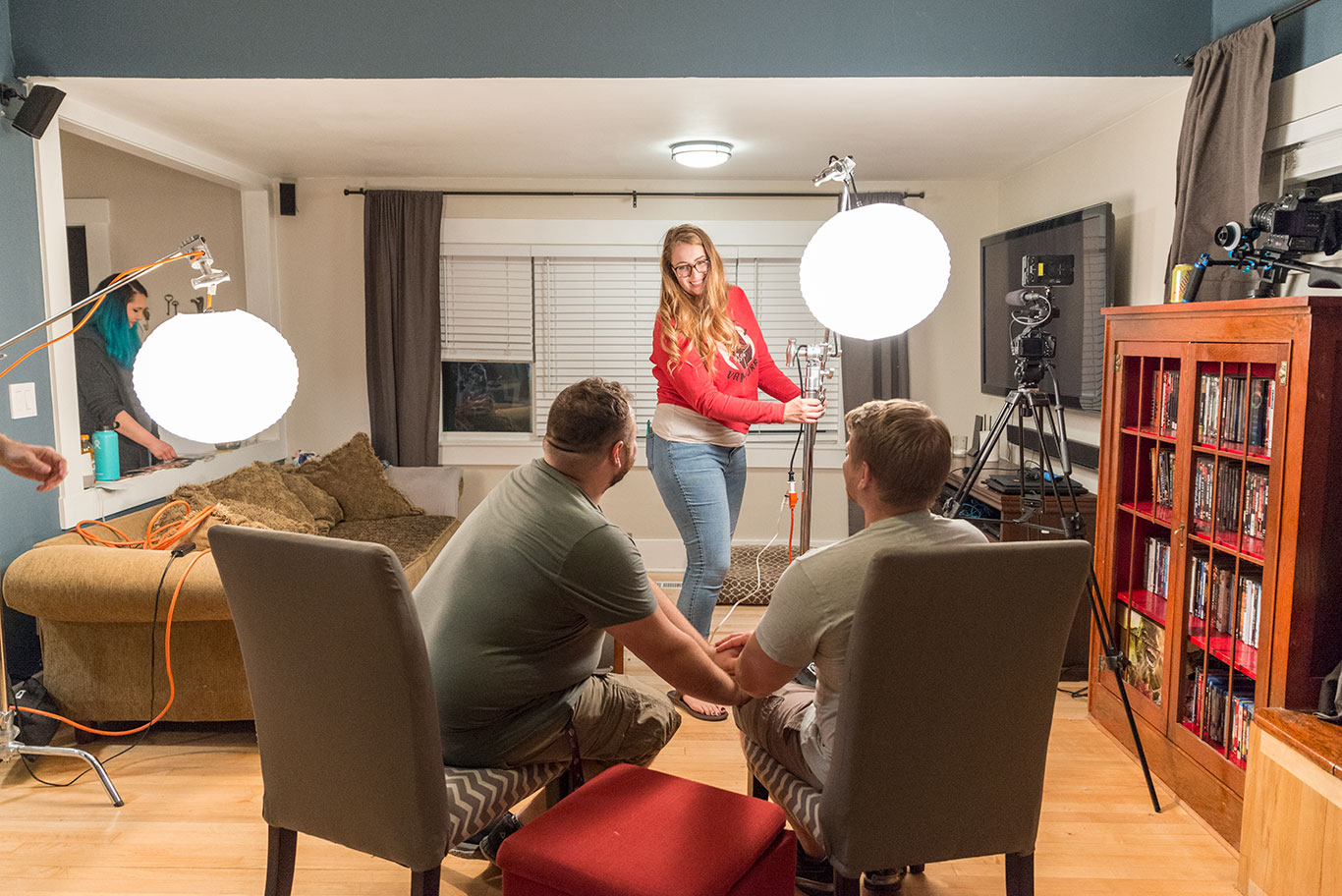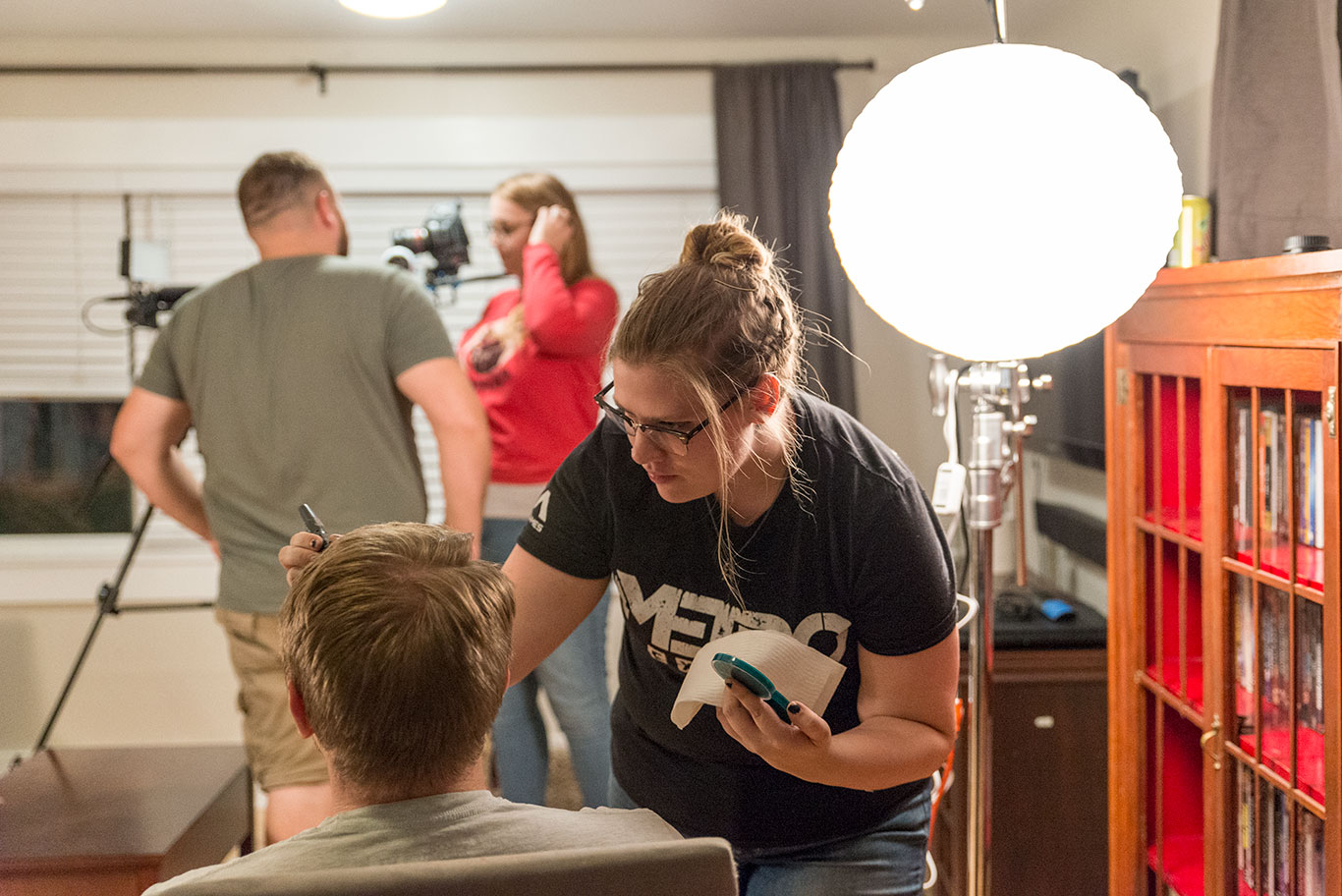 If you could only choose 3 out of 5, which would you pick: great director, great story, great actors, great visuals, or great sound?
[Audible sighs]
Take your time.
Molly: How it looks, how it sounds, and direction. There can be some bad actors but it can still be a great movie.
Paige: I would say sound and script. Easy. The camera work can be bad but the story is a really big one.
Let's break down story: plot or dialogue?
Paige: Plot. Because sometimes you don't have to say anything.
Molly: That's true. 
Paige: And I add great directing, because the director puts all the pieces together.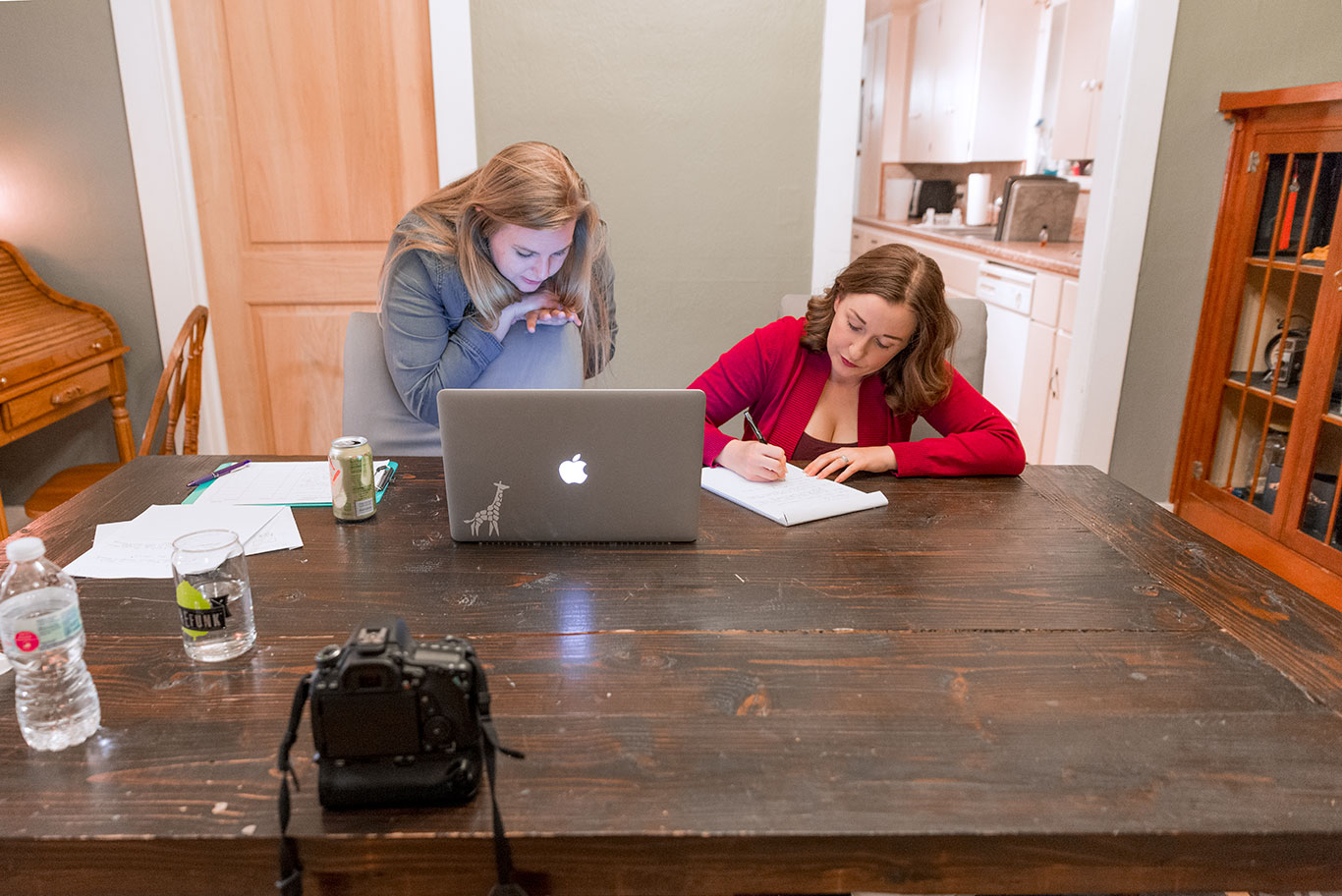 IHFF is also a screening platform for the H48, which is a local film-making challenge to complete a six minute horror film in 48 hours. Paige, you have directed, shot, and edited an H48 film 6 years in a row now? It's the weekend right before the film festival: how much coffee do you drink during this time?
Paige: So many Red Bulls, just all caffeine, like a fountain of Dr. Pepper, in my face, all the time. 
What kinds of things go wrong when you're under that 48 hour deadline?
Paige: Everything. [Laughter] I once had the digital video files get corrupted, and you never have time to go back and re-shoot. Let's see, with the H48 your team is assigned a genre, a prop, a character name, it has all these requirements. So, the first thing that goes wrong is you get assigned your least favorite genre. That always seems to happen.

Which genres are there?
Paige: They change, but usually there's zombie, redneck slasher, supernatural, home invasion. I have a great, solid group of people who are happy to do it with me. Two years ago, we shot all night, from 9 pm-5 am the next morning and midway through, half the team lost sight of our goal. The next morning, I am about go to sleep, I had my alarm set because I was going to start editing in three hours, and my boyfriend says 'I think maybe we should reshoot this today.' And I said, 'The hell we are! No! I am not reshooting anything. We are gonna save this in post.' And we did. That year we actually won an award for audience choice. [Laughs]
What kind of pregaming do you do?
Paige: You're not allowed to do any so I don't. 
You don't have a list of possible plots prepared?
Paige: [Laughs] No! I'm sure my team would love it if I did, but I am too old school/guilty conscience for that. 
Molly: It's designed not to pregame.
Paige: Yeah, it's supposed to challenge you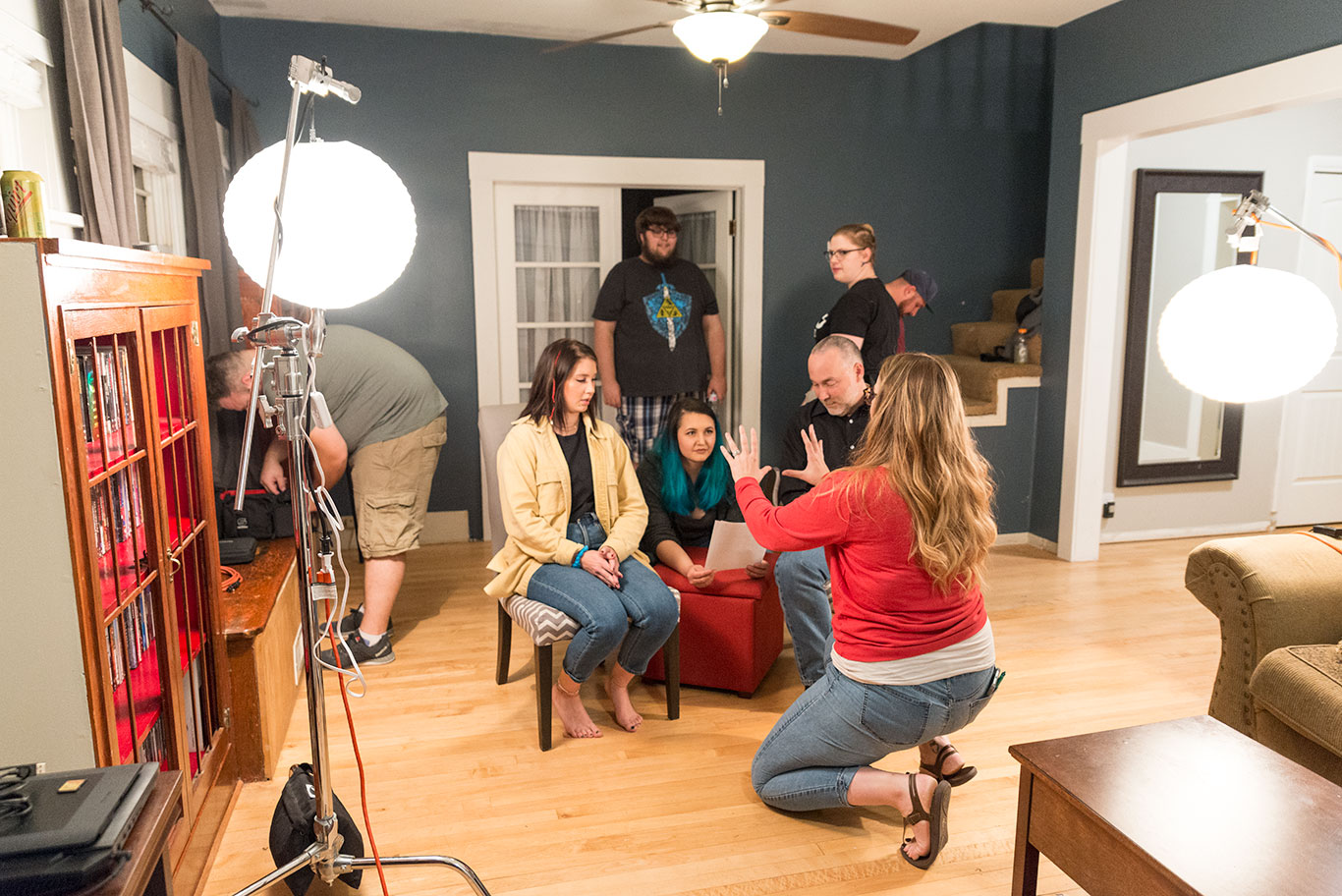 But I'm sure people do, right?
Paige: Oh, you can tell. Believe me, you can tell. I've made jokes about how I want to play a drinking game about that. [Laughs]
I'd like to see that game! When you're working on a film, who has the best job? 
Paige: I'm super biased, I think editing is the best job because you get all of the pieces and control at the end. You can really make it anything you want, you can turn people against characters. It's high pressure but it's also high reward. If it's good editing, no one notices it. Same for sound, if it's good sound, no one notices it. Sound is also really fun, especially in horror because you get to make some weird sounds for some weird stuff.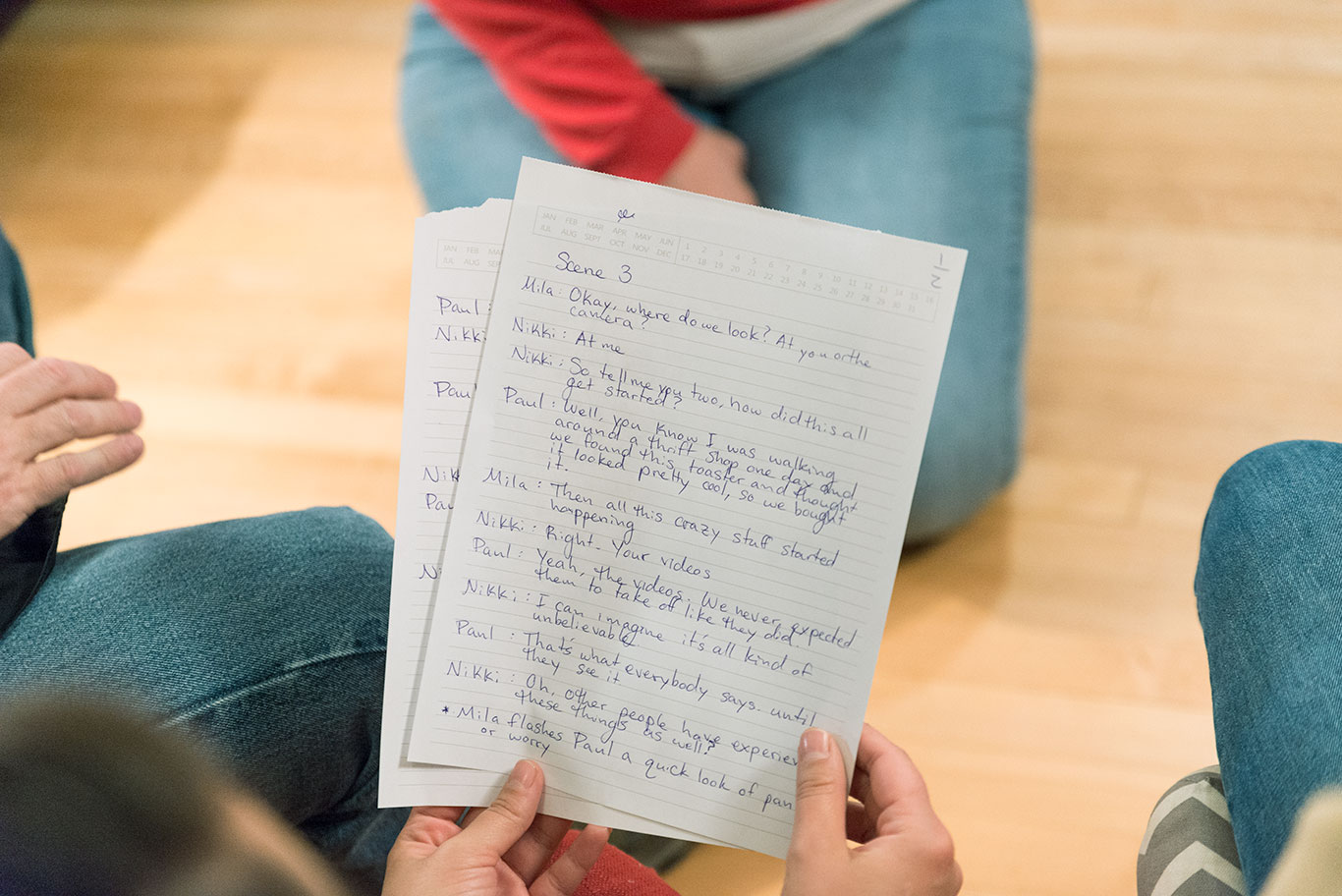 If the best job is editing, what's the hardest?
Paige: Also editing. No. [Laughs] Actually producing. I think producing, partially because that's not my forte. You have to be a special kind of person to be a successful producer. 
What does a producer do?
Paige: They are the ones, who, once you sell them on your idea, they are your person. They are your ride or die. They help get money, locations, casting. They basically help the director make every single decision. Back in school, a professor of mine used to say, 'Pay attention to who gets awards during Oscar season. It's always the producers and directors because they are there from the very beginning'.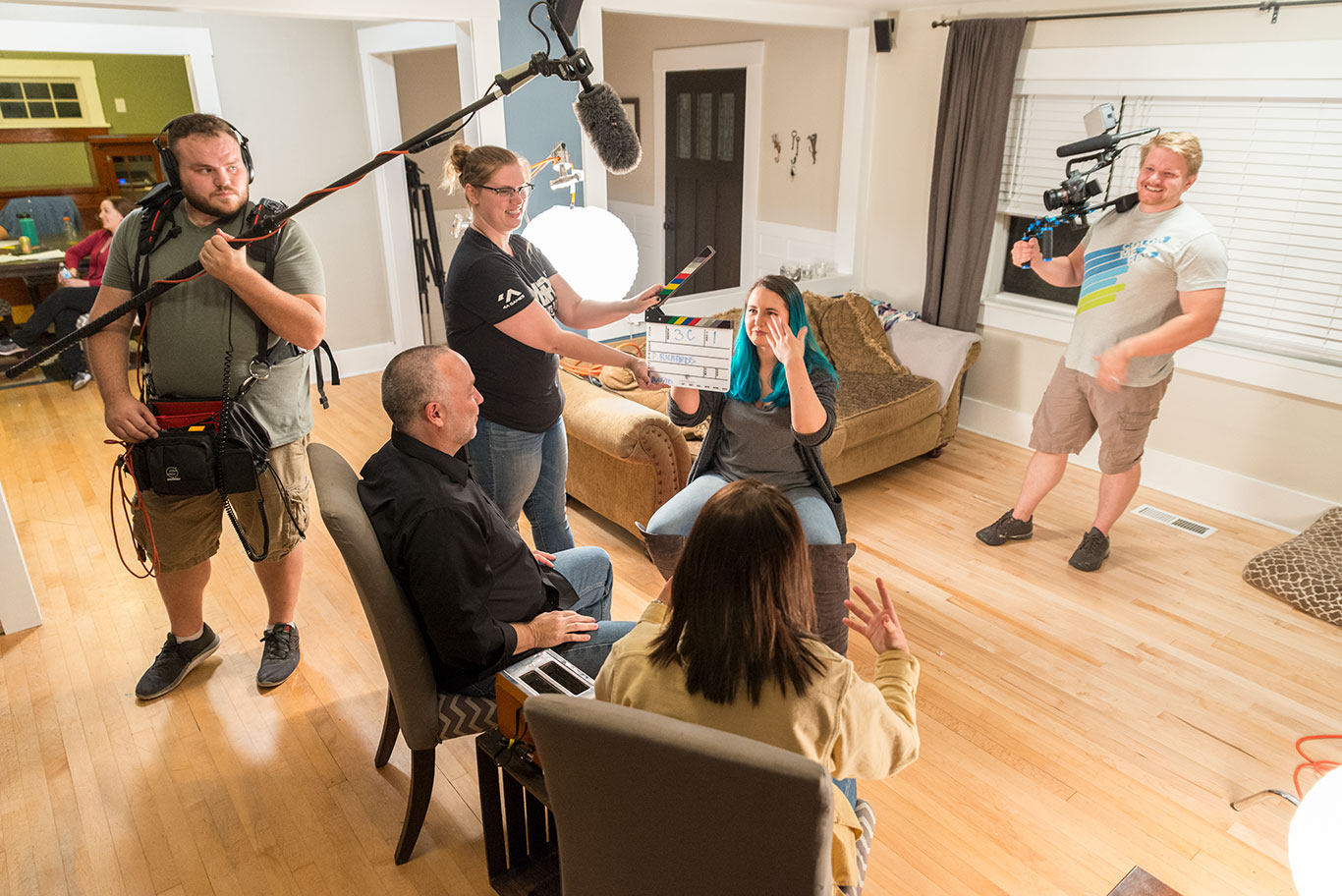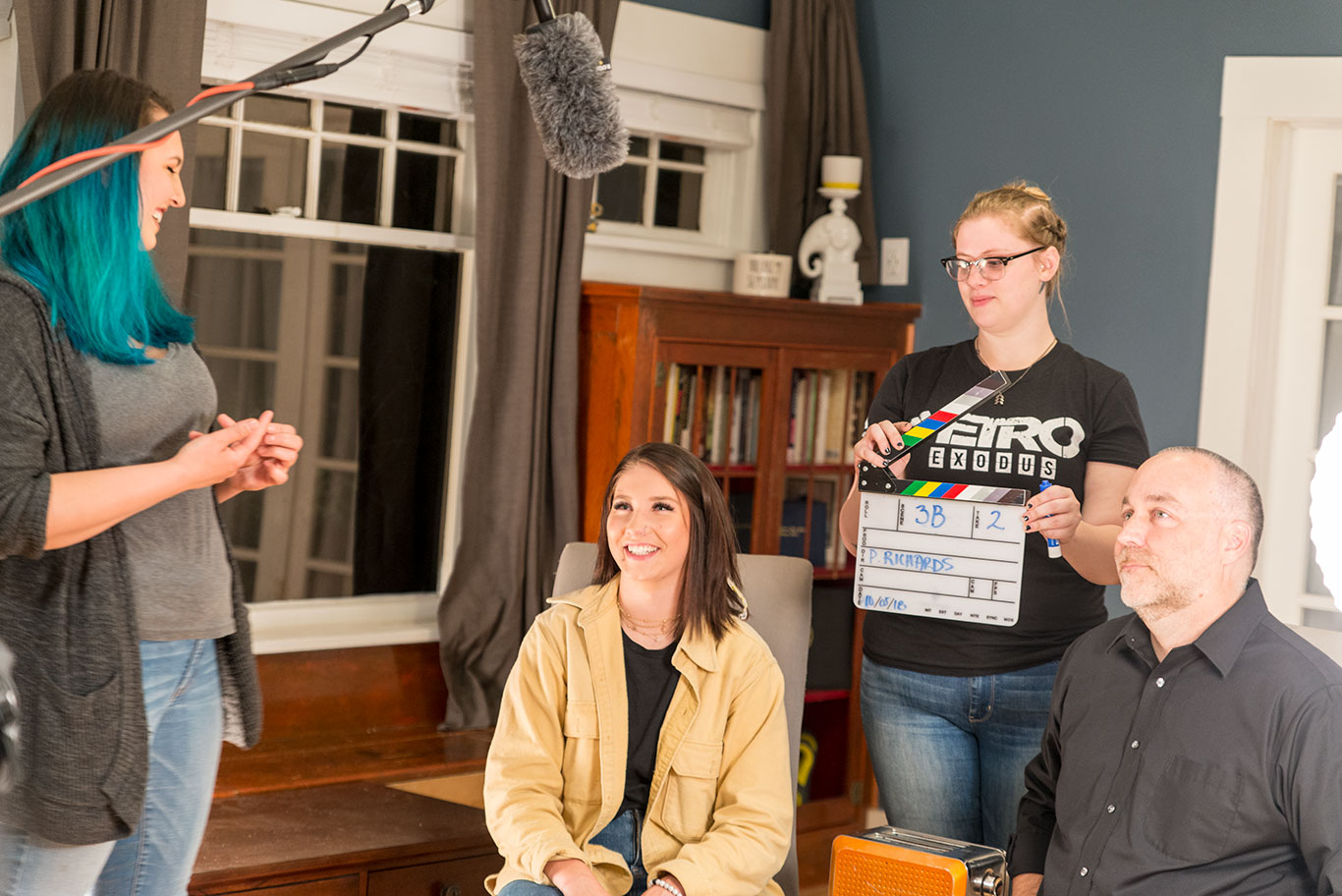 Getting back to IHFF, what are your goals? You've just reached your 5 year milestone.
Paige & Molly: This was a goal!
Congratulations!
Molly: Yeah, five years. I was like, if we can just make it to five. 
Paige: I am curious to hear this, too, because that's what I've always heard you say. I'm in for five. I'm in for a hundred.
You've built something that has enough momentum now to move forward on its own. That is a huge accomplishment!
Molly: Yeah! The ultimate goal for me, the festival, and my other project, the Boise Film Foundation, is that I would love to see a full film office come under the office of the mayor in Economic Development.
Holy moly! That's big!
Paige: Yeah! [Laughs]
Molly: It should happen.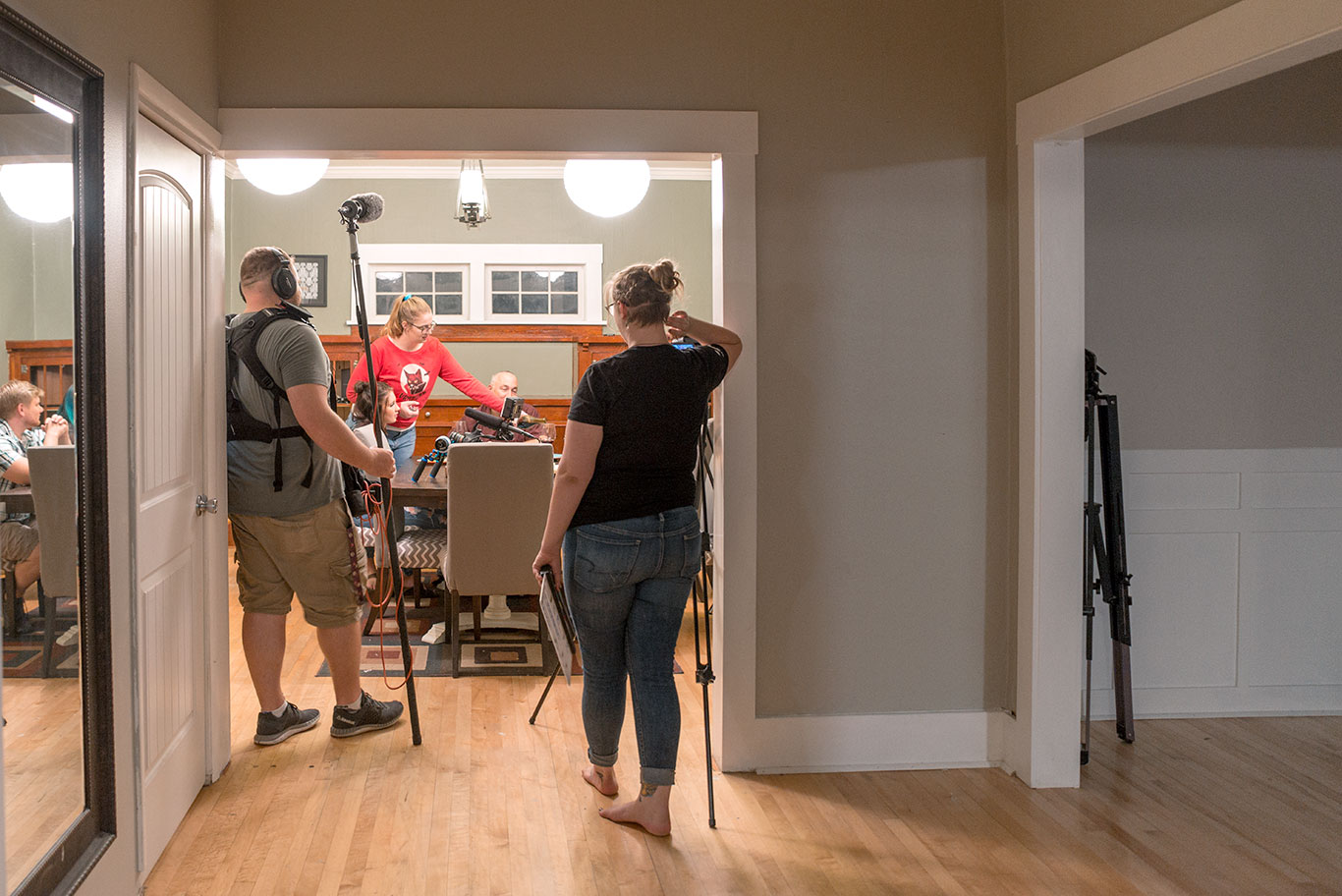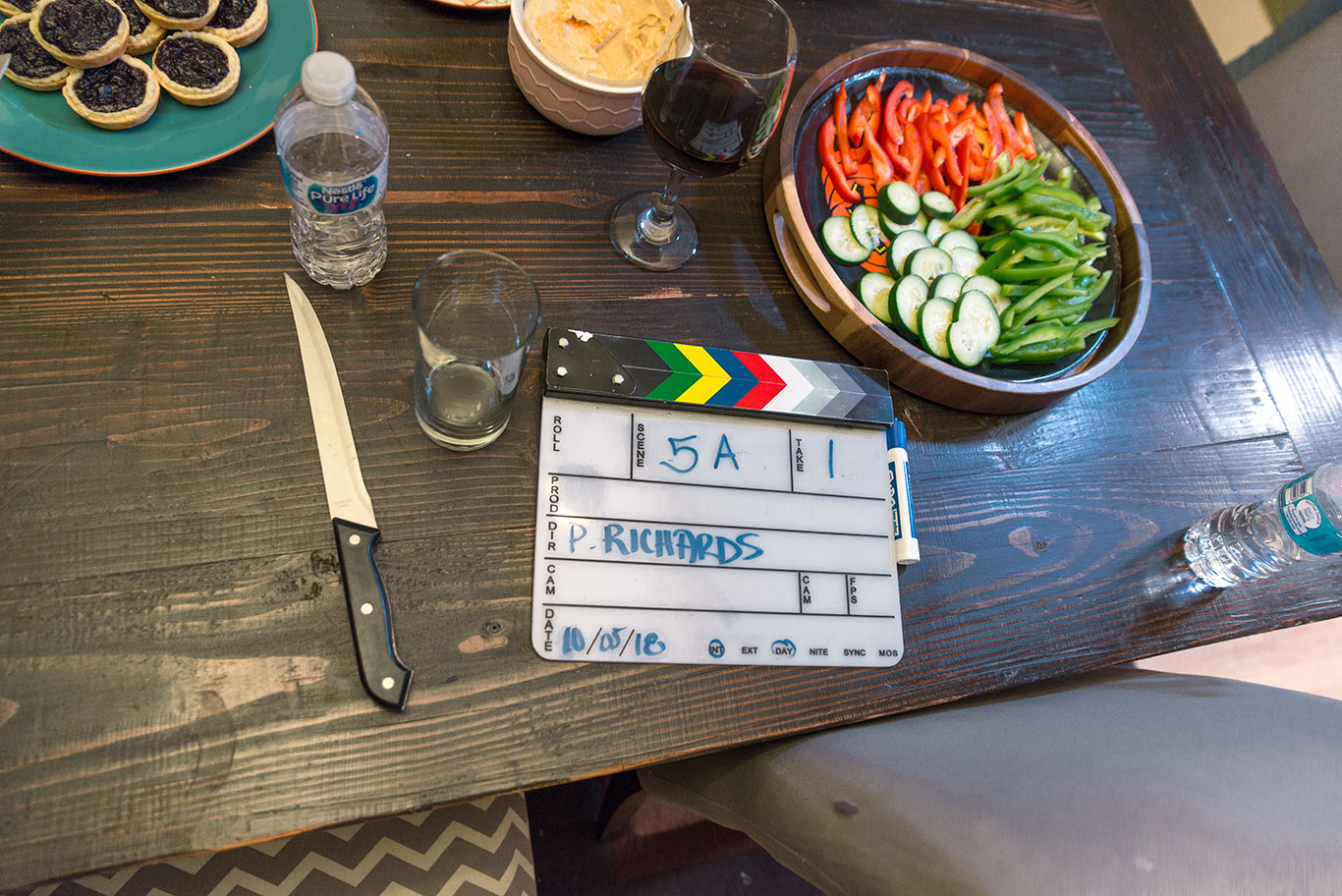 It could happen.
Molly: Look at other cities that have made it happen: Atlanta is a really great example of—
If you build it, they will come!
Molly: If you build they will come! Atlanta did it in a way that was supported by the city but not necessarily the state. Atlanta said, 'We're gonna do this.'
Paige: It blew up.
Molly: They've done it in such a way that they're going to be bigger than Hollywood.
You're a big picture person!
Paige: She is!
Molly: And the Festival is just one component. Really, I look at the Festival as a data point. There's no capture on what anyone is doing in the state. No capture on what is happening in Boise.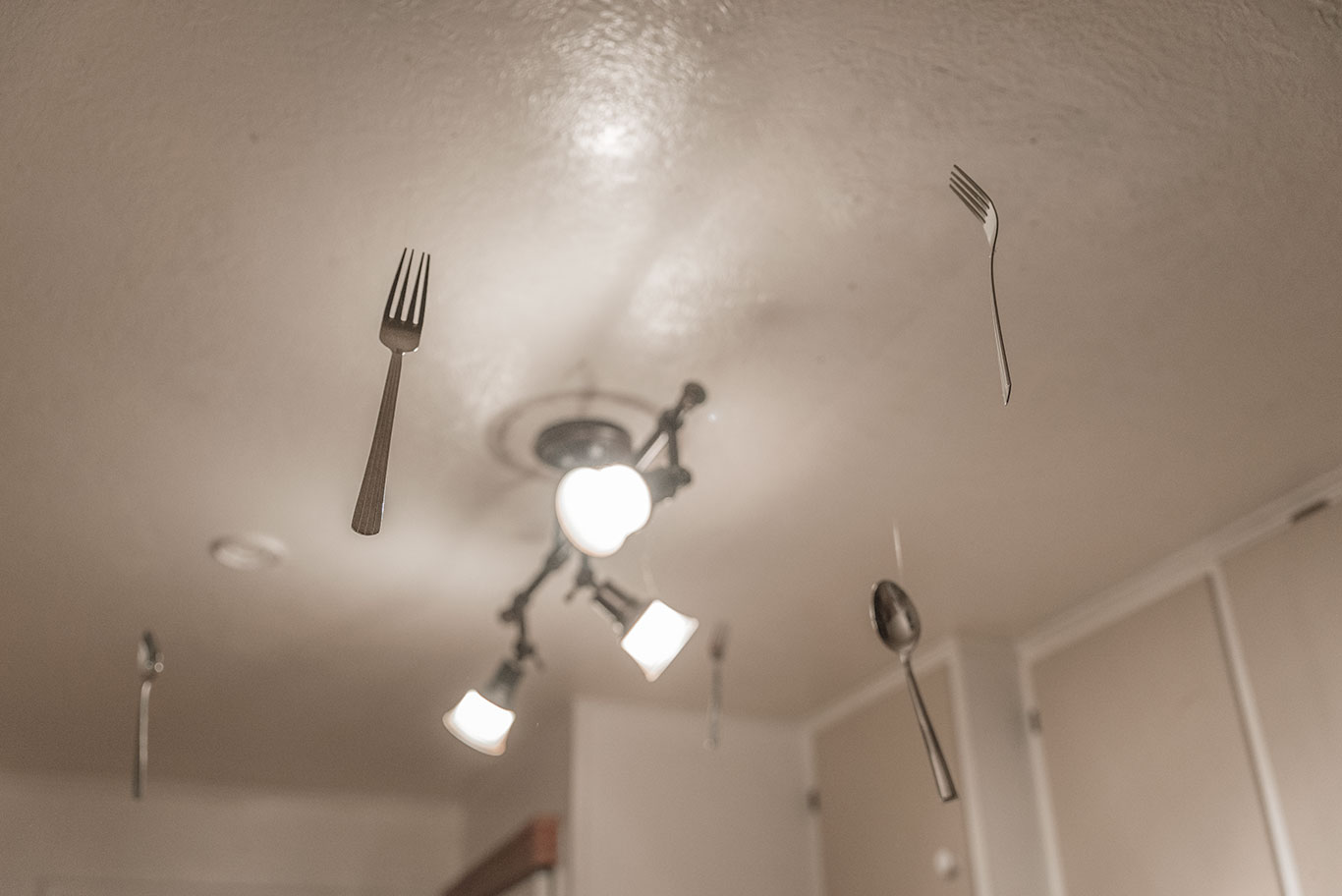 What's the next step for you? To get the data? 
Molly: Yeah, we're doing it! We're getting the data!
Who's getting that data for you?
Molly: We're doing it ourselves. We're working with other film commissions, we've got a great relationship with Montana. Wyoming's film office just closed. Utah has great incentives.
Are they a good model for Idaho to follow?
Molly: I think they could be because our legislature is very similar to Utah's in a lot of ways, from a conservative perspective. But they saw the value in investing and I would argue that it paid off for them. Their film scene is hot. There's a lot of work to be had there.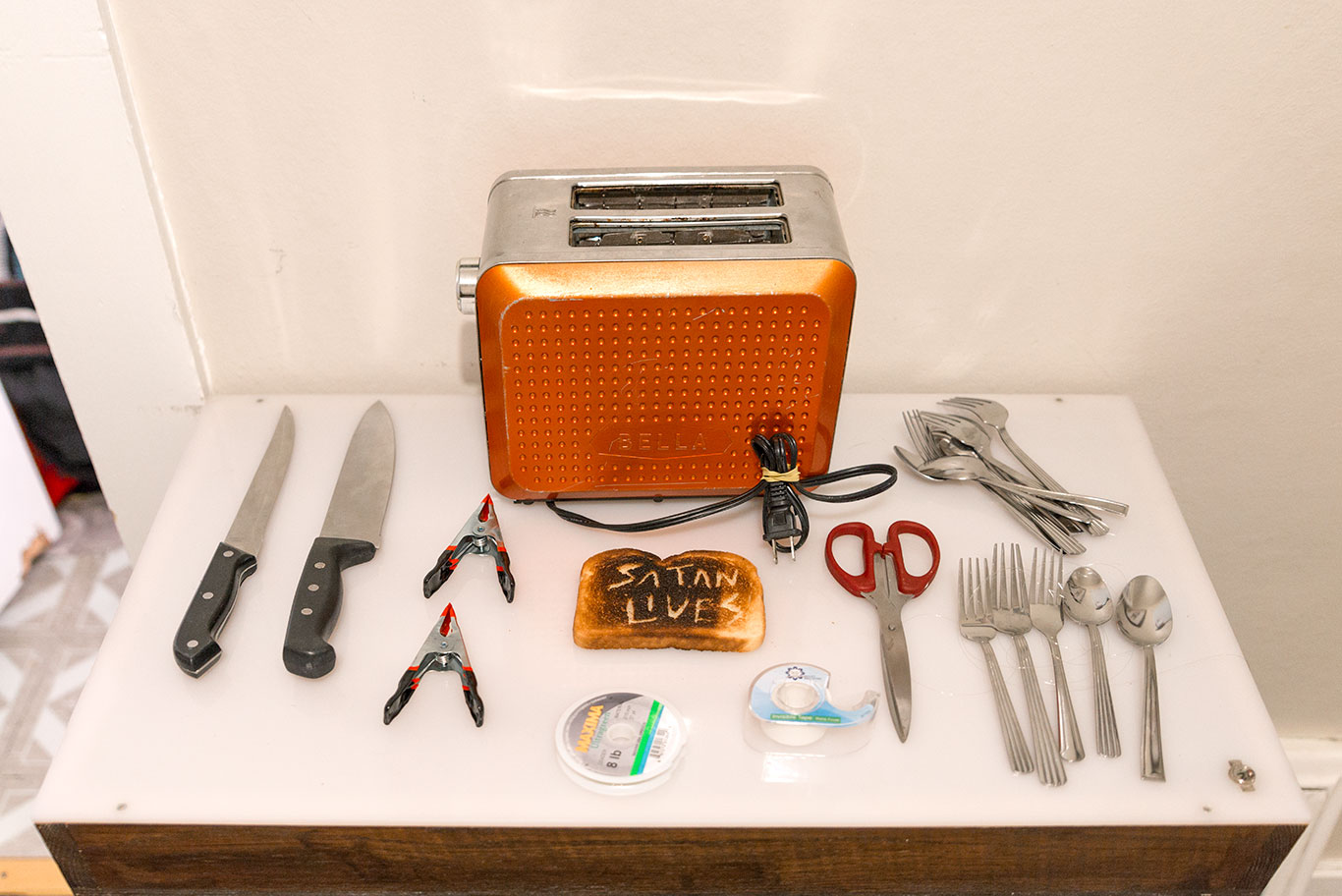 Have you learned some things along the way?
Molly: It's [harder] to do this in Boise than we thought it would be. We've received great support from the City but from a sponsorship perspective its really difficult to sell horror. We like to say we're more about the 'why' than the 'what'. If I can get in front of people and start talking about why this festival is important and what it can do, then they get it. But sometimes with the genre, the question we get is, 'What?'
Businesses are hesitant to be associated with the horror genre, because they are anticipating something offensive, perhaps?
Molly: Yeah, it's a little conservative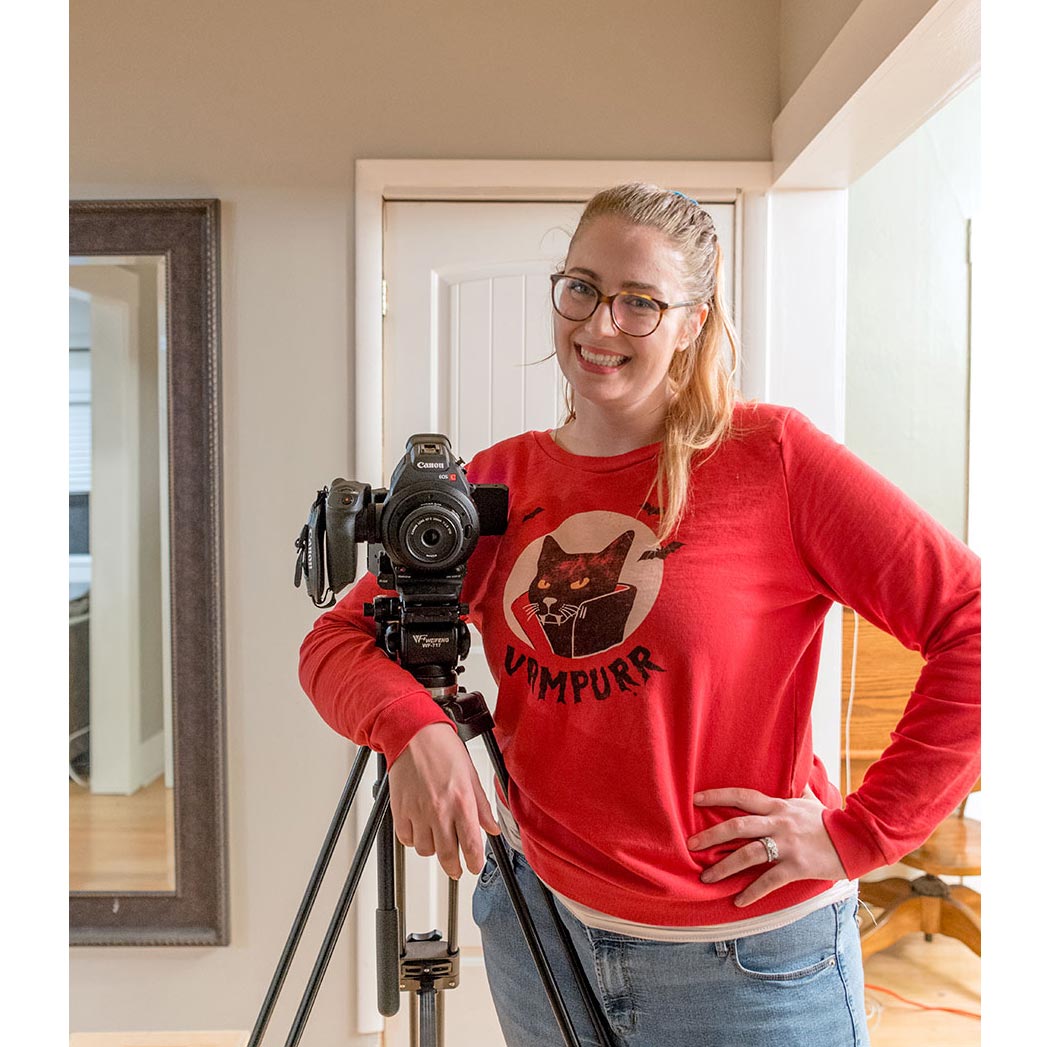 Do you get approached to collaborate on films, or help produce them because you are in a leadership position?
Molly: Yes. People think I have industry ties, I have to say, 'No. I'm trying to grow film in Idaho but I don't make movies.' I'd love to be the conduit, because my message has always been economic. There are benefits to having a strong film community, outside of keeping creative people in Idaho, you know? There's this kind of reach film has that a lot of other arts don't, that's kind of my message. But, I am not a filmmaker. I'm not interested in being one.
You support filmmakers through the Boise Film Foundation and the Idaho Horror Film Festival, and its growing into a force!
Molly: You have to love the work because I would be lying if I said anybody's made a dime from this. We are a volunteer kind of squad and you have to love who you work with and who you work for, and we all play in the same sandbox quite nicely. We have genuine affection for one another and for what we're trying to do. So, it happens every year, and it's magic. I'm not joking.
I would never joke about magic.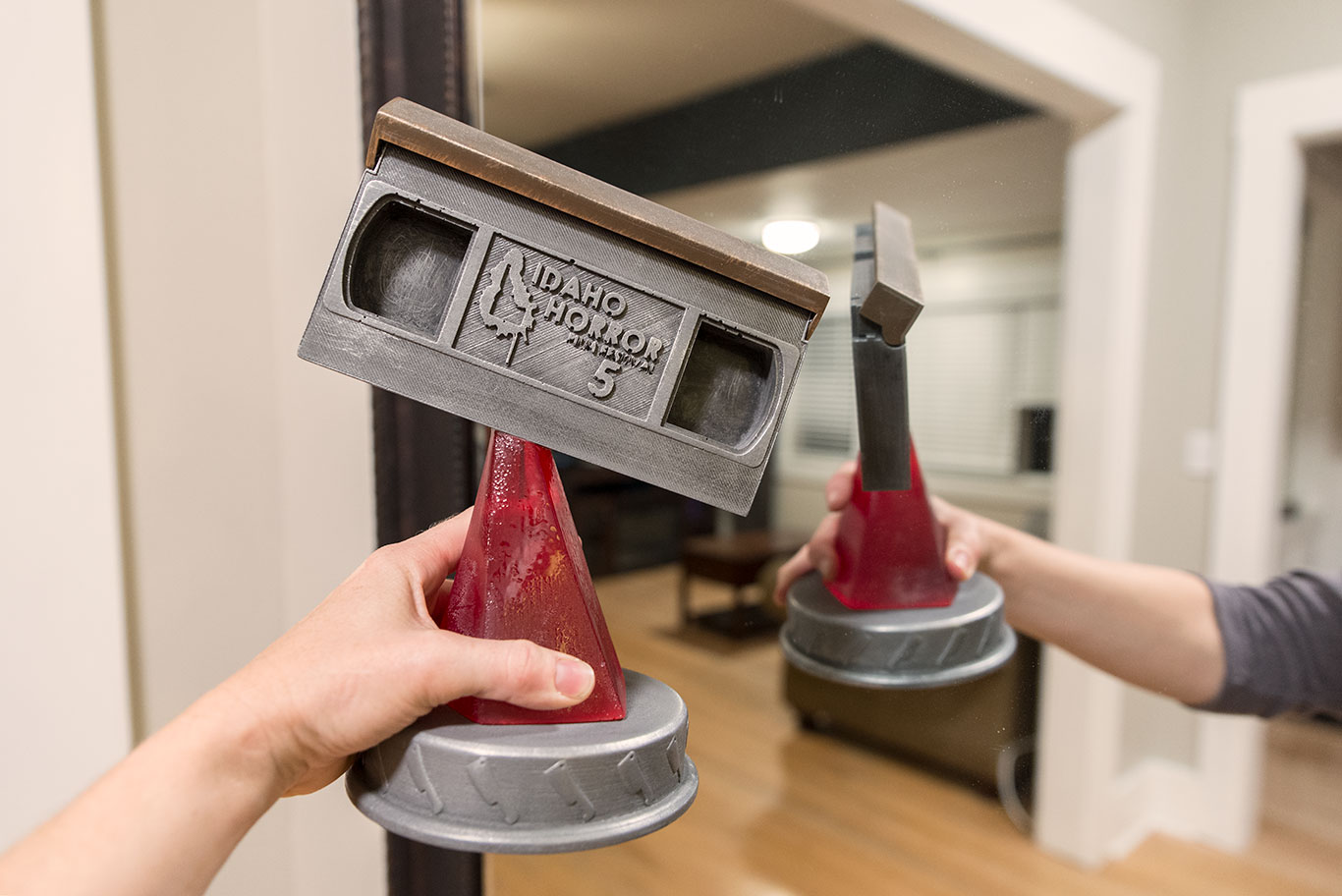 ---
Downtown Boise
October 10, 2018
---
Creators, Makers, & Doers highlights the lives and work of Boise artists and creative individuals. Selected profiles focus on individuals whose work has been supported by the Boise City Dept. of Arts & History.