Creators, Makers, & Doers: Megan Brandel of Open Arms Dance Project
Posted on 12/9/20 by Brooke Burton
Interview & Photography by Brooke Burton © Boise City Department of Arts & History (cover dancer: Amanda Verrinder)
Megan Brandel is the founding artistic director of Open Arms Dance Project, a company that welcomes dancers of any age and ability. Megan's story is a reflection of her love for dance, family, and a desire to honor the humanity in all people. She is a visionary and intuitive creator with an inner drive to share the unforgettable perspective shift she experienced during her father's illness and passing from ALS, or, Lou Gehrig's disease. What does this look like in practice? It looks like breaking down barriers around cultural segregation of people with disabilities, empowering them with opportunities to speak for themselves, and collaborating to give each unique expression time and space to be seen. It's powerful work and we are behind Megan one-hundred-percent.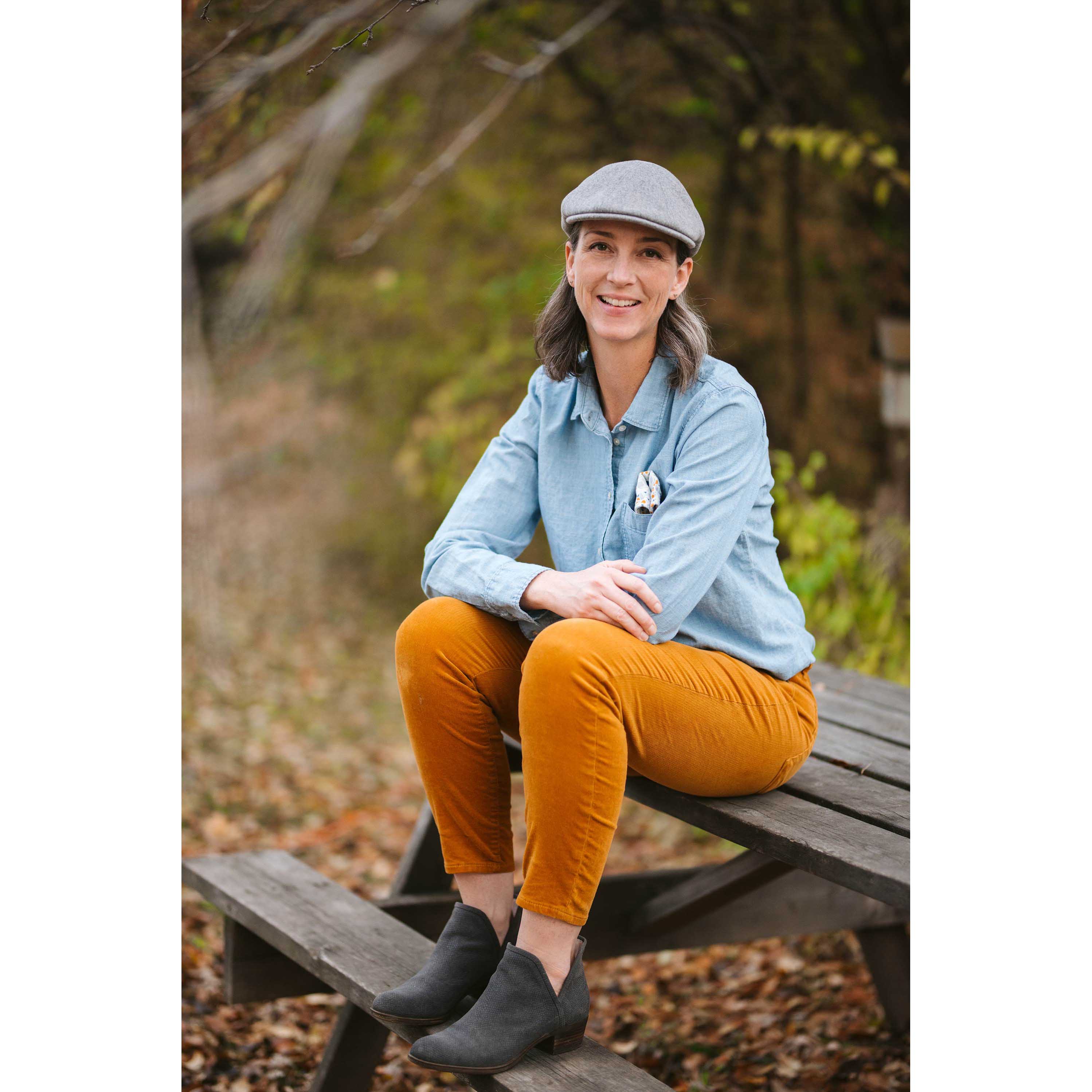 How did Open Arms come to be?
I was a first‑generation college student. I started at College of Idaho, then transferred to BSU. I couldn't decide what I wanted to do, mostly because I loved everything too much, but I kept getting drawn back to dance. I transferred a second time to University of Colorado where I was a double major in elementary education and dance. I had just barely started there when my dad was diagnosed with ALS back home. I was finally doing what I dreamed, something that took me several years to figure out.
And you were a couple states away from your family in a time of crisis?
Yes. And my dad told me, "You stay. Keep doing [school]." At the time I stuck with what I loved the most, which was dance, and didn't double major. It was really hard to be away from my dad while he was sick, we traveled back and forth, and when I was home I didn't have a job or anything in Idaho, so I was fully present with him. Playing checkers.
I'm not a fan of checkers. I lose a lot. [Laugher] But you continued dancing through it?
Dance was incredibly healthy for me, I remember tears falling down as I danced across the floor.
ALS is Lou Gehrig's disease and it's terminal?
Yes. It's just so awful. I mean, he was my—like, I just loved him. I was Daddy's girl. He was the one with rhythm. My mom is where I get my creativity and, whoa, you should see us brainstorming together.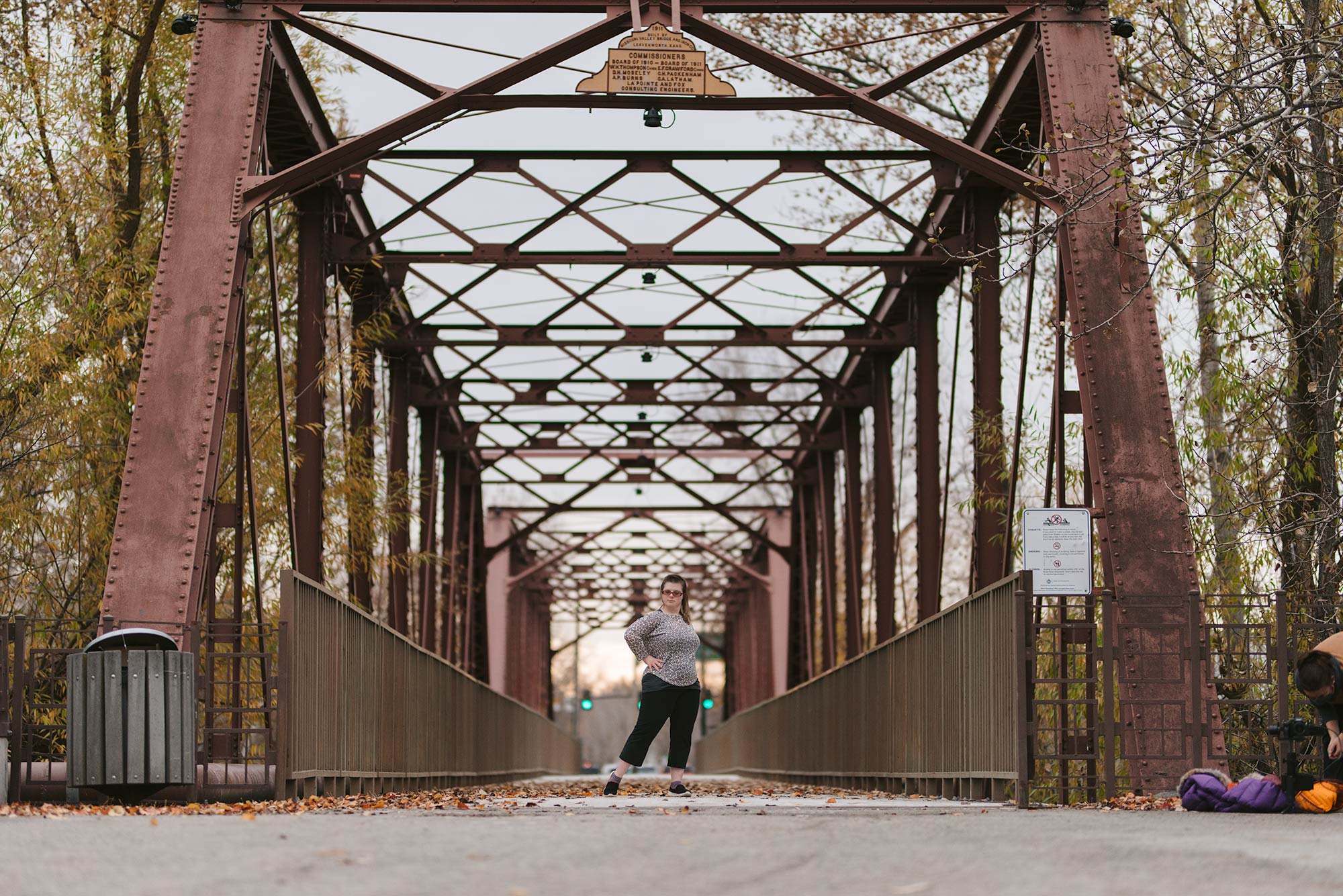 I bet that's fun!
Yes. Anyway, it's been 15 years since he passed away. He lost movement in his left hand and arm first, so I would very intentionally dance with my left hand and send him my love. I don't know much about Reiki, and it didn't save him, but it did something to me.
That really strikes a chord with me, because when someone you love is terminally ill, there's a part of you that holds onto hope, and the belief that something will save them.
Yes. The experience impacted my body in interesting and beautiful ways; there's a reverence I have for the ability to move. I have aches and pains, but—it's so wonderful to be able to move.
It's easy to take that for granted; being able to move your body.
That reverence came after seeing him lose his ability. I was working at a summer camp for adolescents with disabilities the day I heard he was diagnosed. It totally flipped [my perspective] 180 degrees. I listened to how people spoke to a young woman in a wheelchair, like she was an infant, and I knew my dad was going to eventually be in that same position. I started speaking to people differently, with more respect and looking into their eyes and knowing that there is so much more inside than they can express, because of how they were born. If a person is nonverbal, or just has minimal movement of their eyes, for example, I know there is still a person inside with ideas and feelings deserving of respect.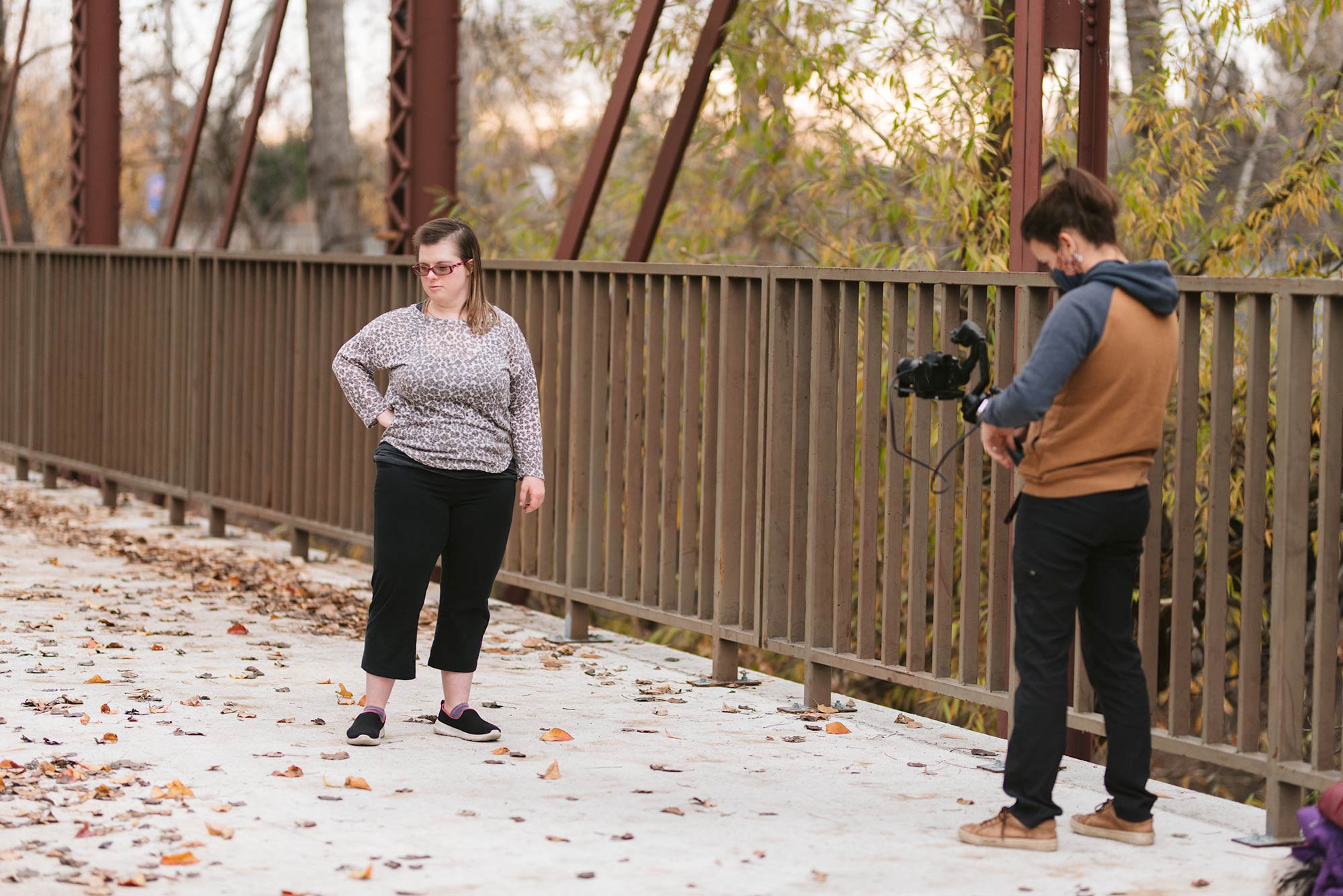 (dancer Amanda Verrinder, cinematographer April Frame)
And honor, no matter the exterior.
Yes, and value. So that changed right then and there for me. I mean, I'm silly and goofy and I play around, but I became aware of my tone of voice; I don't speak to an adult with a disability as if they're a child.
I'm realizing how much I rely on appearances and presentation of humanity to acknowledge and honor that humanity.
It's there no matter what. I became very committed to honoring the humanity in everyone.
That's important. That means a lot to me.
When I saw what my parents went through, it was life‑changing.
It's one thing to sympathize with people's physical or emotional crisis, but entirely different to live through it.
Yes. To see the difficulty and challenges of living with a disability and what it took for my mom to care for him. And I can't fully understand what it's like for parents of Open Arms dancers with disabilities; to care for and support their child in all the ways needed, 24/7, plus get them to dance rehearsals. I have so much compassion and love for them. After my dad passed away I went through a lot of grieving. We eventually came back to live in Boise. Had a baby. Then an opportunity to perform for the World Special Olympics came up. I still have a hard time talking about this, but I dreamt about it. I felt it in my body, like, "This, this feels important." Like something I can do to honor my dad, and it ties together everything I love.
The World Special Olympics performance is the reason you started Open Arms Dance Project?
Yes. I started an inclusive dance company; I wanted dancers with and without disabilities. I'd been teaching adaptive dance classes, and that was lovely, but I wanted to change the perspective of those without disabilities. Today, when we perform together, the audience is like, "Whoa, what's going on here?"  We're not in this box anymore. It's not adaptive dance, it's a diverse group of people having fun and joyfully dancing. I mix so many humans together that I think it throws the audience off. It often brings them to tears. I think it's because their hearts are being shifted and their minds are being opened.
You are blurring boundaries, or the walls of the box, around disability.
Open Arms is so lovely because it has a representative from almost every aspect of life and ability. It's like a little village. I told you earlier, my best friend growing up was 80 years old—Sina Berg. We would have tea parties, and I just loved her. She talked to me about politics, and I didn't understand any of it; she was eighty and I was eight.
You spent a lot of quality time together?
Yeah, for sure. She would ask me to dance for her. Anyway, I expanded Open Arms to be multigenerational and inclusive, that's what it is today. We're like a family. We have people who have tons of energy and liven us all up, and we have people who are tired, or moving slow, you know, and that mix just works beautifully.
I was reading on your website that one of the struggles you've faced is keeping the company integrated. When the opportunity with the Special Olympics was over, many of the dancers without disabilities dropped out. That's sort of an uncomfortable reality.
That was hard, like, "Ugh, all these people just left after the performance." But now I trust the flow; I trust that when there's an opening, someone will come who is meant to be here. We attract people with or without disabilities who love this work, and to whom it feels meaningful.
Trusting the law of attraction. What is a performance like?
I try to do two pieces. I want to make a joyful, fun dance for my dancers and for the audience, like everybody snapping their fingers and smiling, it's easy; but I want to make something more challenging. I'm really interested in people seeing what I saw when my dad was sick, my mom lifting him up and him collapsing out of her arms. How do we pick him up when he has lost most of his strength? That one about makes me cry, that's a rough thing to see.
That's hard. How does it translate into dance?
So, you know, make lifting a dancer out of her wheelchair part of the choreography. I want people to think. But even in my most challenging work, I make points of entry. I'm always experimenting and always pushing that boundary.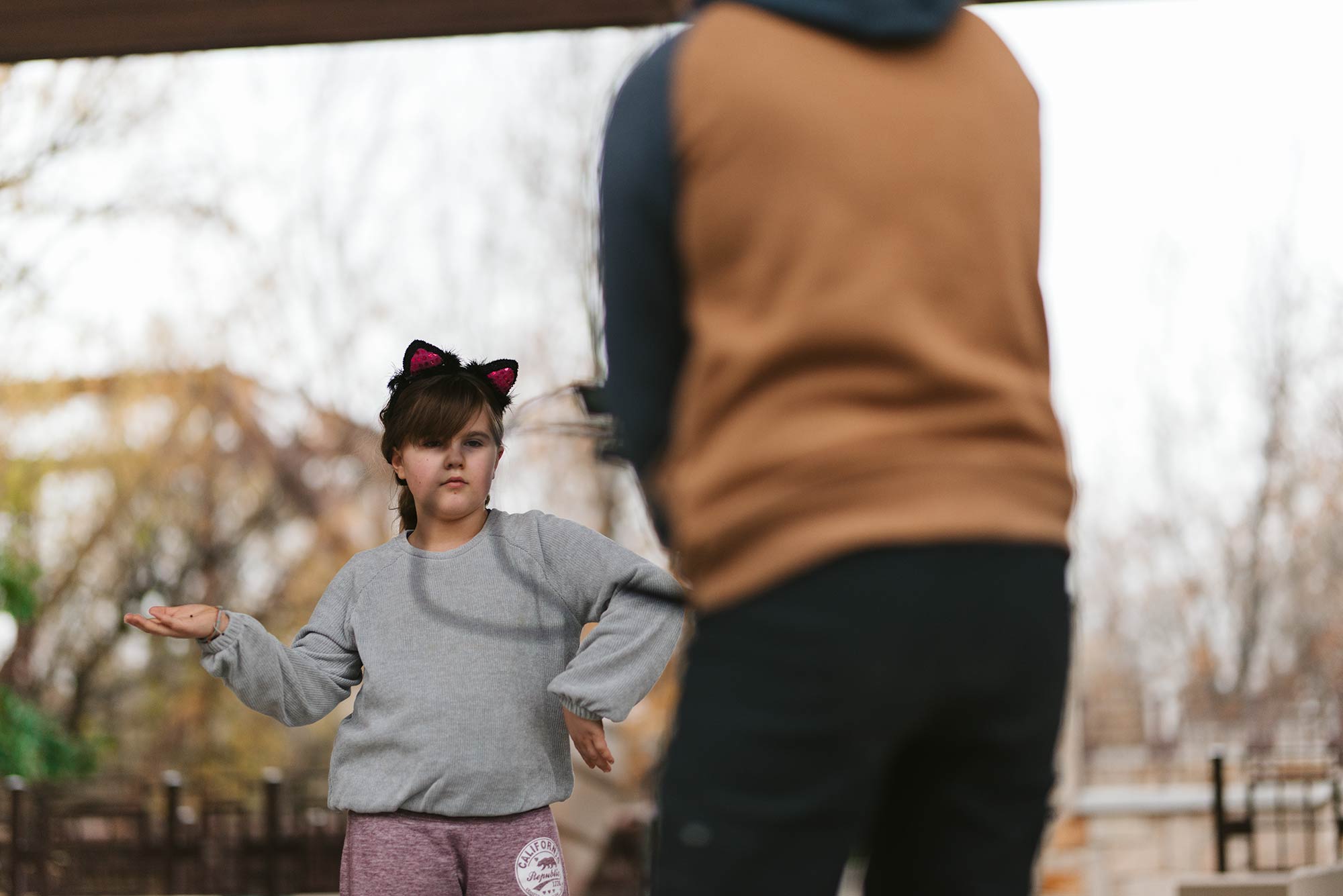 That's a delicate balance because it might be hard for an audience to digest.
Yes. I don't want to alienate anybody.
That's quite the challenge.
You know, I danced on jazz dance teams, tap, and ballet for 18 years. Since then, I've watched beautifully symmetrical bodies, dancers on stage—I respect the training and skill and talent—but I would be kind of like "meh."
"Meh." Maybe you've outgrown tradition.
It's predictable. I know they're going to kick really high, then leap, then turn—it's lovely and I appreciate it, but there are so many other bodies out there that can move. I became interested in bodies that were asymmetrical and the beauty there.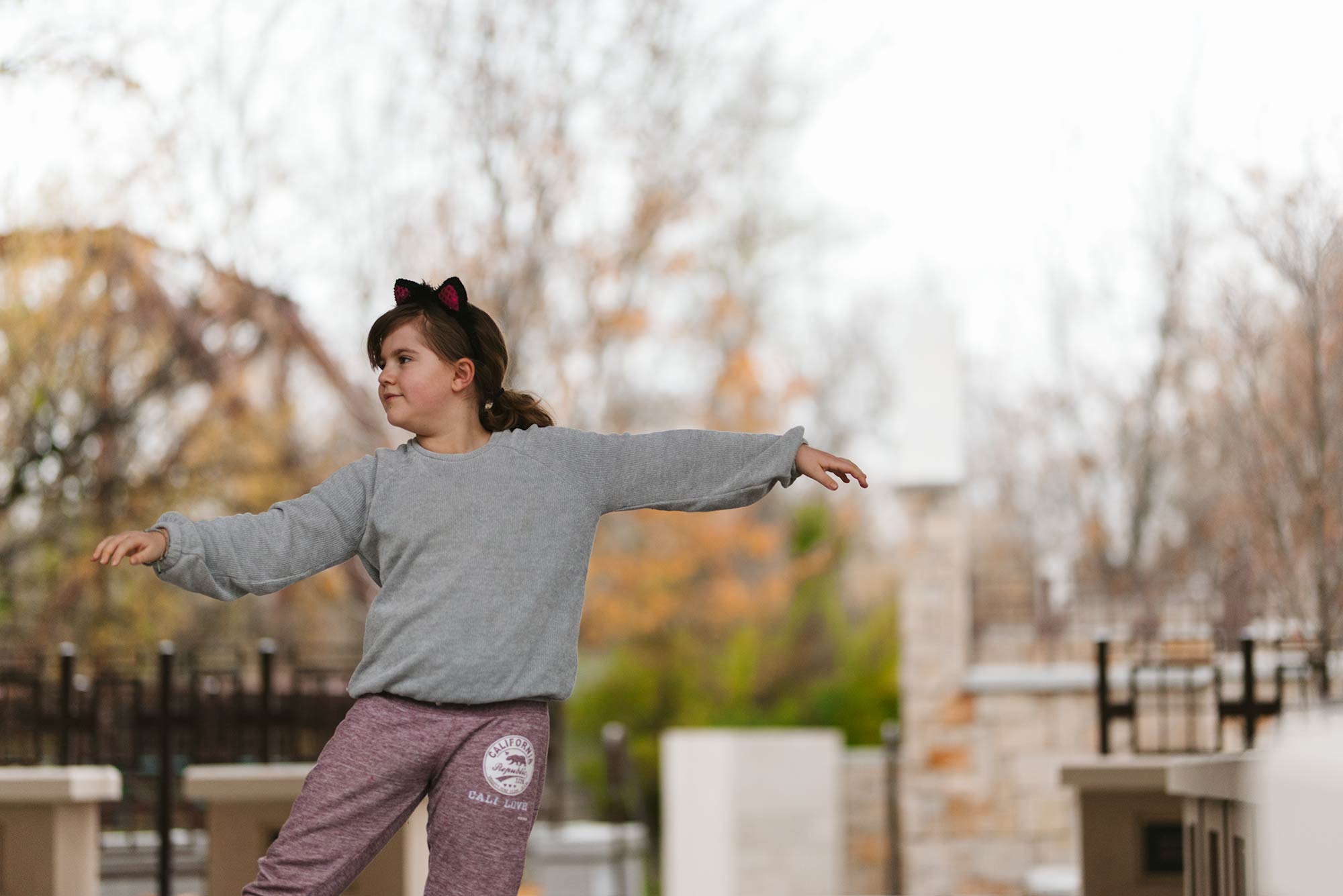 It's kind of wabi-sabi.
I started shifting my definition of beauty; it's informed by the body positive movement, but I was doing this even before I knew about body positivity. These bodies are beautiful, they have a unique way of moving. Even minds, because dancers with intellectual disabilities, who might have a hard time remembering choreography, can make up movement on the spot.  Everybody has a strength and everybody has something they contribute.
I noticed your teaching style is more student lead versus teacher lead.
Yes. I used to make choreography and teach it to the dancers. Then, as I became more comfortable, I realized the creative expression each individual has is so exciting and interesting. I started having everybody choreograph.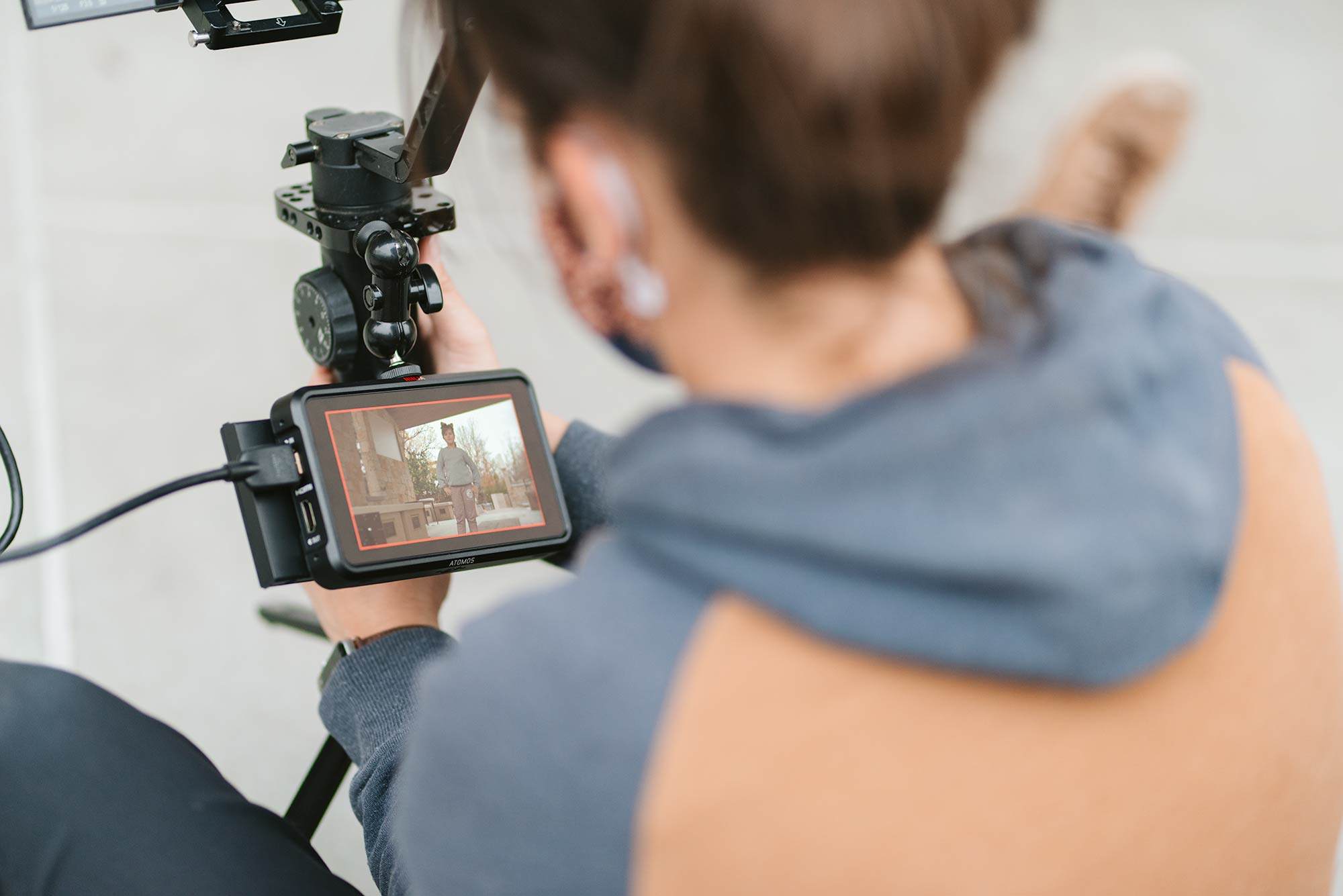 (dancer Sofie Bogarts)
Having a single choreographer might be likened to limiting your palette to one color, then realizing there is a whole rainbow right in front of you.
Yes, I love that analogy. Also, I don't have a disability, so that's really unfair for me to come up with all the movements. I'm interested in giving every Open Arms dancer an opportunity to express themselves in whatever way they can and letting them speak for themselves. I've given some of my dancers the microphone, have them introduce their piece. I'm really digging into that empowerment. To have each dancer create their own unique expression of this moment in time, that feels important to me.  And the results are incredible.
That takes a lot of trust too.
I've let go of lots of control. Open Arms was initially very much about honoring my dad and telling his and our family's story of disability. But I soon realized that this dance company is so much larger than that. Now I'd say it's about allowing a diversity of people the opportunity to share something about themselves—to tell their own stories. And I love it.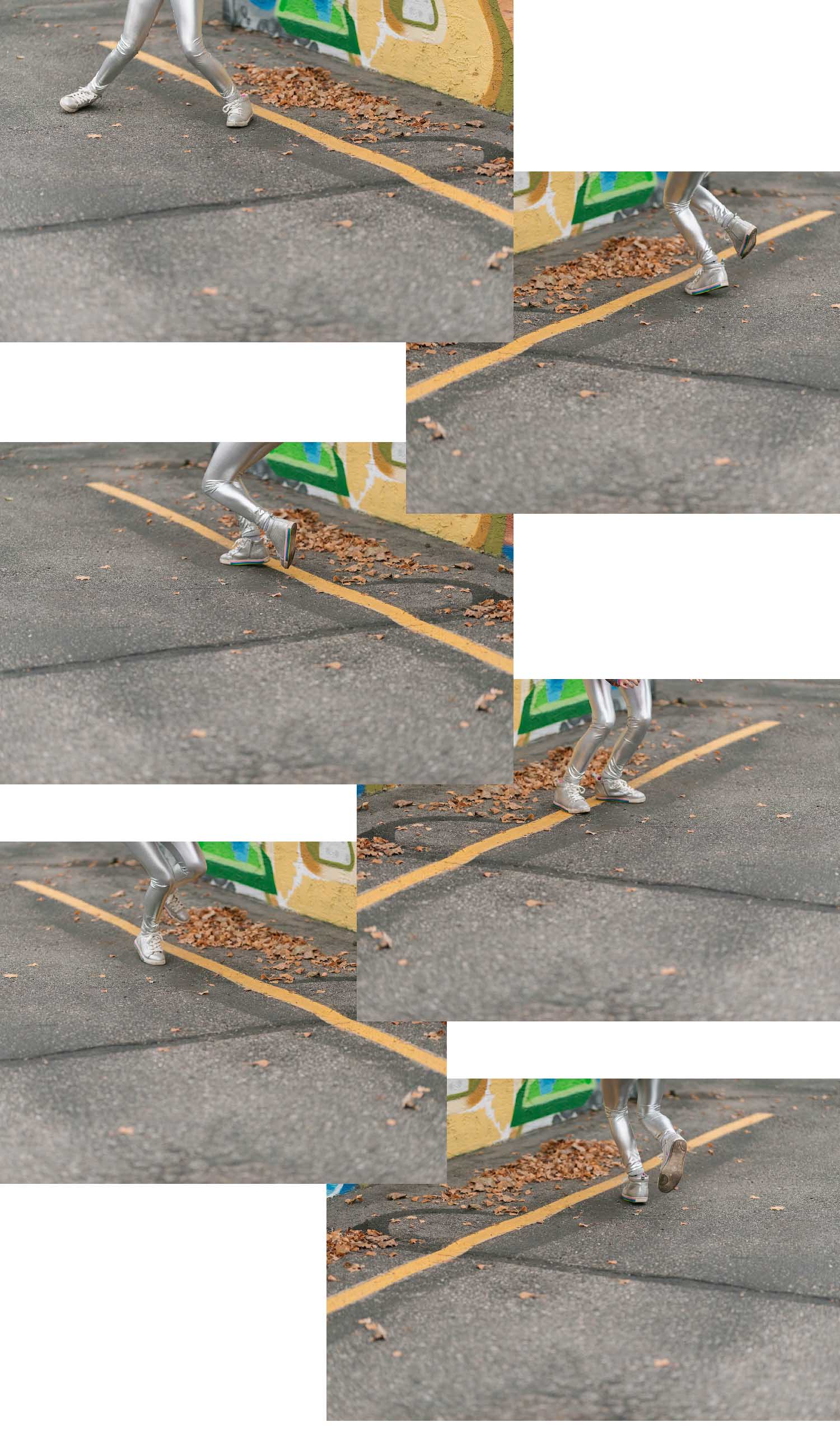 I love it too! And it brings a greater depth to the work.
Yes. Also, modern dance gives me permission to use pedestrian movements, to use ordinary people and clothes. One of my dancers, Gail Hawkins, was involved with the Liz Lerman Dance Exchange, which is an intergenerational dance company. The modern dance pioneers from the '60s and '70s welcomed everybody. We are like that—we take people and movements that are pretty ordinary, and by working together and arranging them in a [new] way, we create something extraordinary and impactful. We make full‑on seven‑minute pieces of choreography together. It's challenging and so satisfying.
Letting go of control is scary too.
Oh, it's so exciting, though. I feel like it's hopping on the creative flow for me.
What about inspiration?
Sometimes I'll dream about something, like at night. Or when I'm out in nature. It could be a song, or I'll see a starting place or bodies arranged in space. Last season I used the song "Moonshadow," by Cat Stevens. It was the song my parents fell in love to in 1972, that was always their song, but the lyrics say, "if I ever lose my hands, if I ever lose my legs,"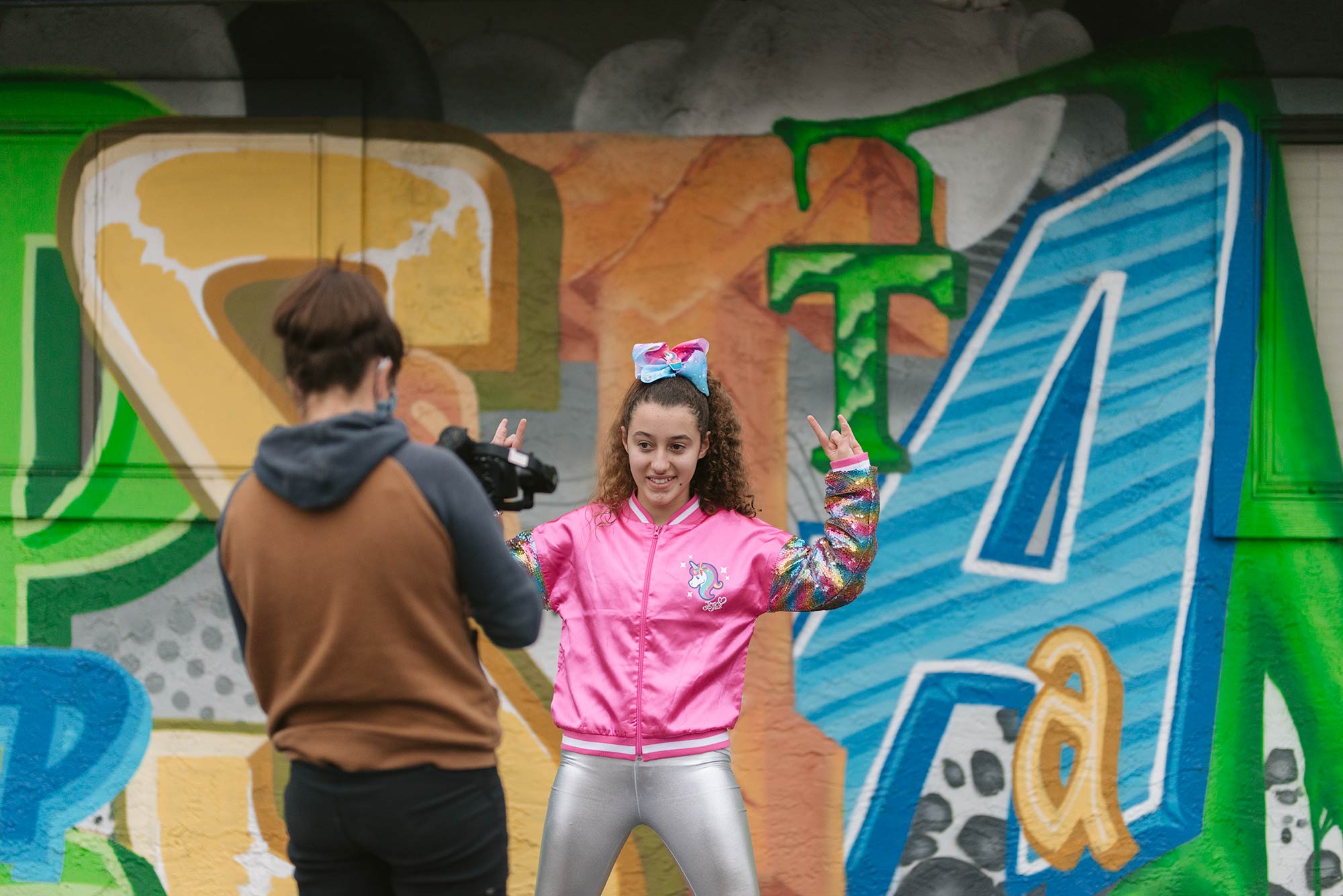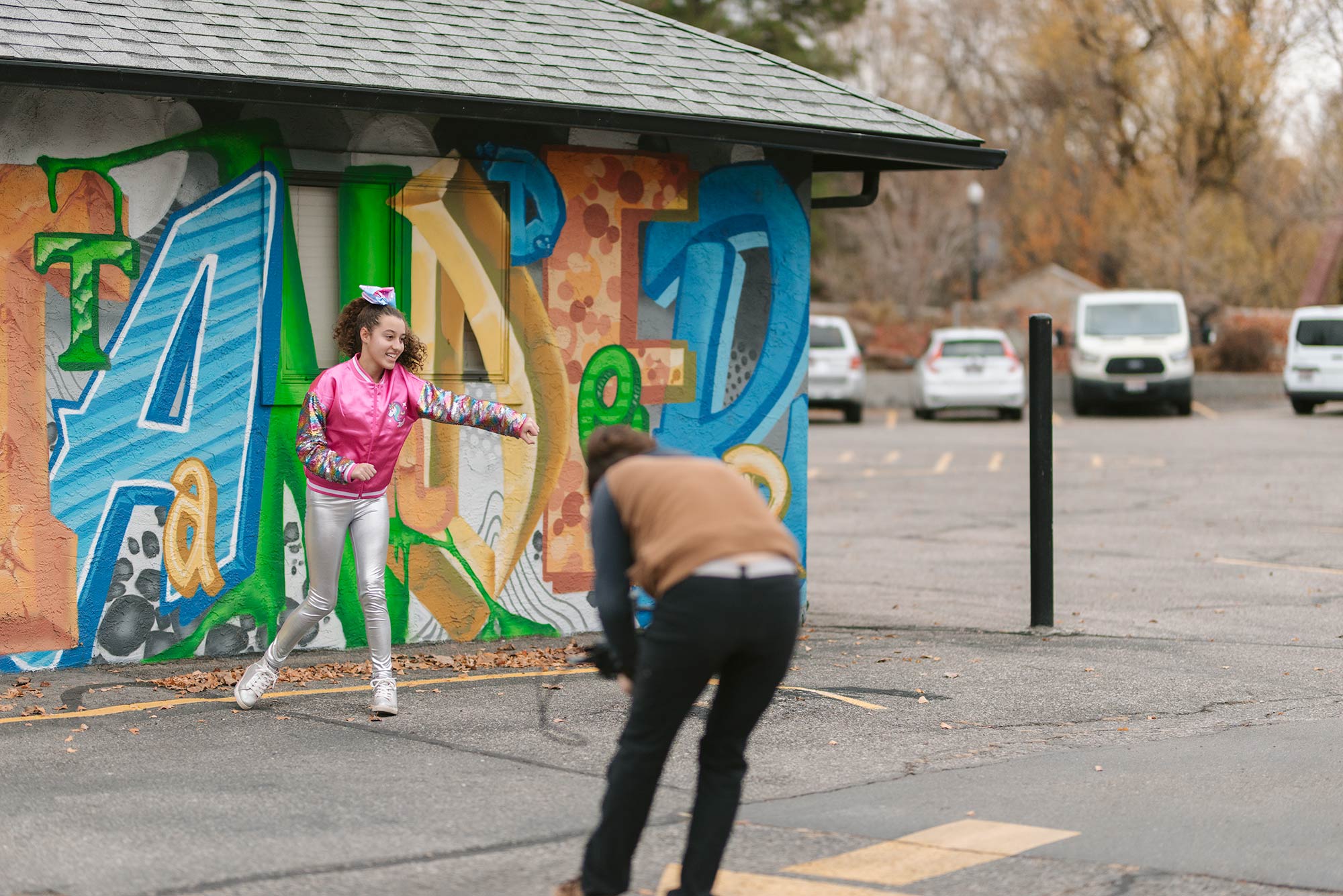 Oh wow.
It's heart‑wrenching but beautiful—especially because that's what ended up happening to my dad. It was hard [to do] the first few times, but then it was therapeutic.
Making art really is therapeutic.
Yes. I just listened to a podcast, Brené Brown with Emily and Amelia Nagoski on Burnout and How to Complete the Stress Cycle. It's about how expression and movement helps us complete the stress cycle.
How did you end up using the song?
Jessie Proska, a dancer and a cellist, played "Moonshadow" on the cello and we built choreography based on the words of the song. I made groups: the hands group, the leg group, the eyes group, the voice group—all directly from the lyrics. It was so beautiful to see what these groups came up with. Our dancer Truman (Tueller) uses a wheelchair and has limited use of his arms, mostly his right arm, and a beautiful smile. He was in the voice group. We'd said, "Truman, what movement do you want to do?" And he would just smile really big. So we made this huge smile with our arms, a huge arch.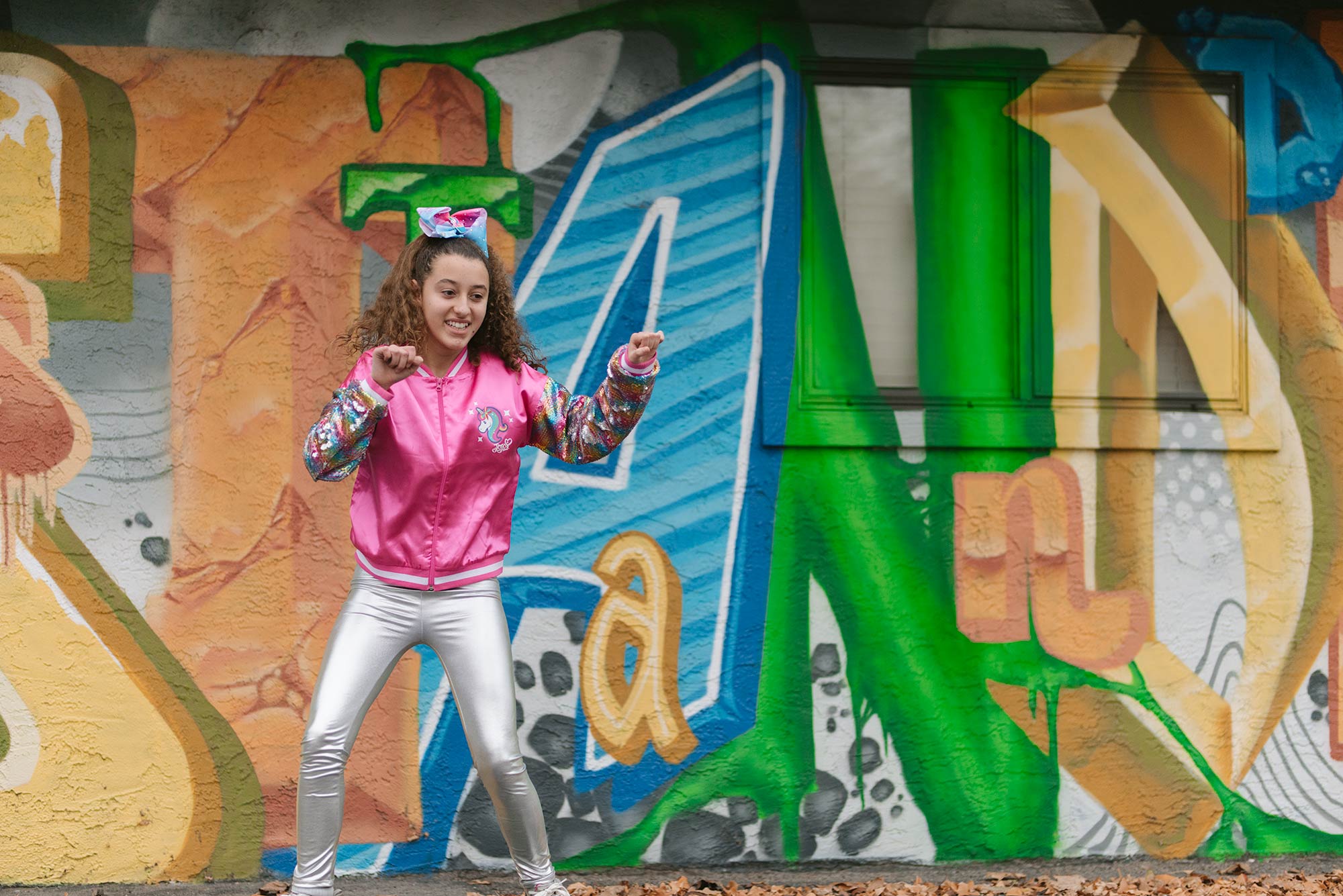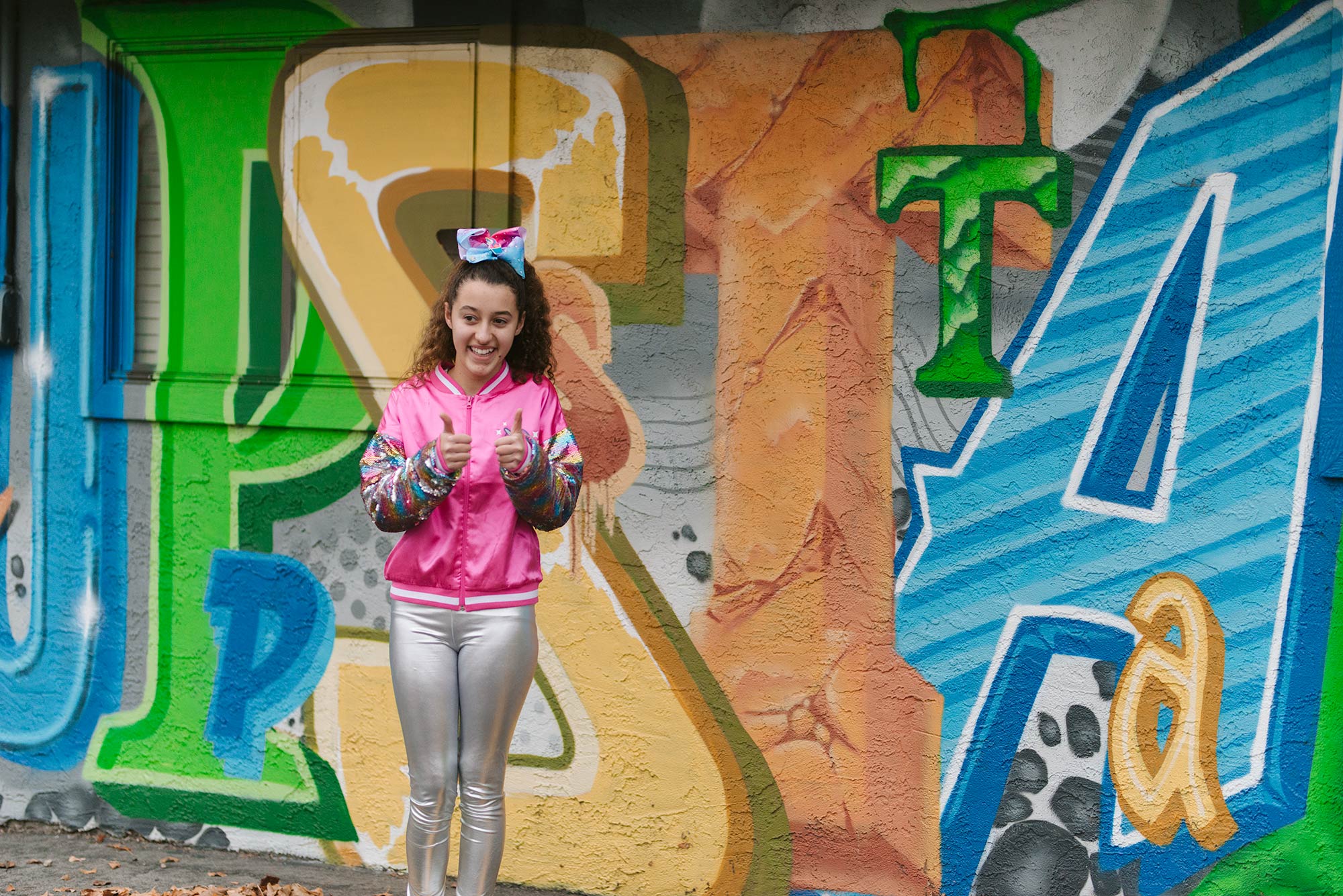 (dancer Roxy VanOrden)
A grin.
Yes, abstracted. Oh, so much good stuff.
So what's next?
Lately I've been really interested in, well, some of it's COVID, like what can we do that's spaced out? Also, I've wanted to make dance films forever, and now I'm, like, making dance films with cinematographer April Frame.
Because you can't have a live audience right now?
Yeah. That is going to be our way of performing.
The time has come for you to make dance videos, and a new point of entry. What you're doing is very exciting to me, talking with you, I feel all of my synapses are firing. And I am also welled up with gratitude for what you do. What is a message you'd like to give yourself at a younger age?
I have a lot of things going through my head right now. But I would say I always have this instinct, this quiet inner voice—it would be nice, like in my 20s or 30s, to say "You're on the right path, don't doubt yourself." And it will all come in time too, patience. It will happen.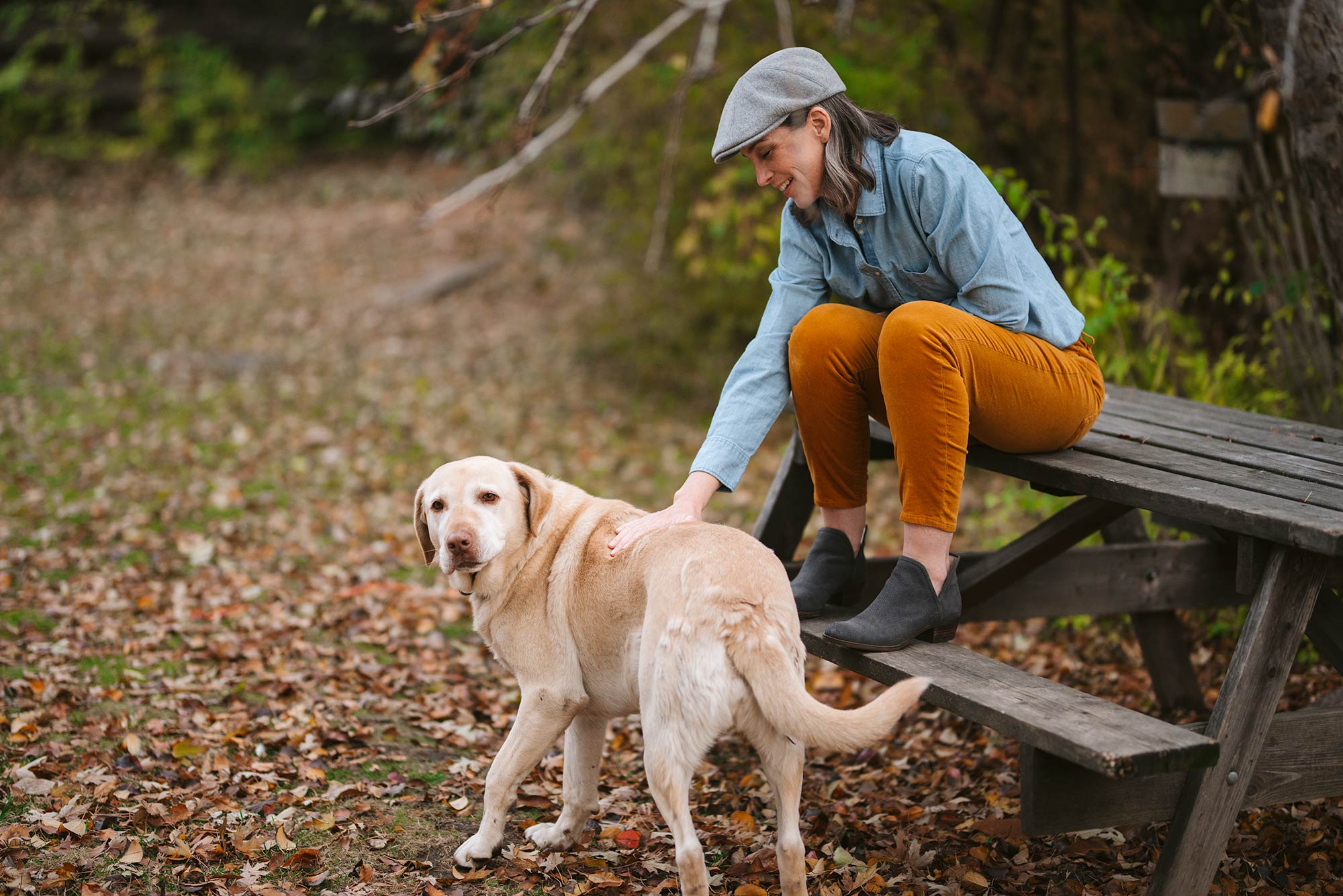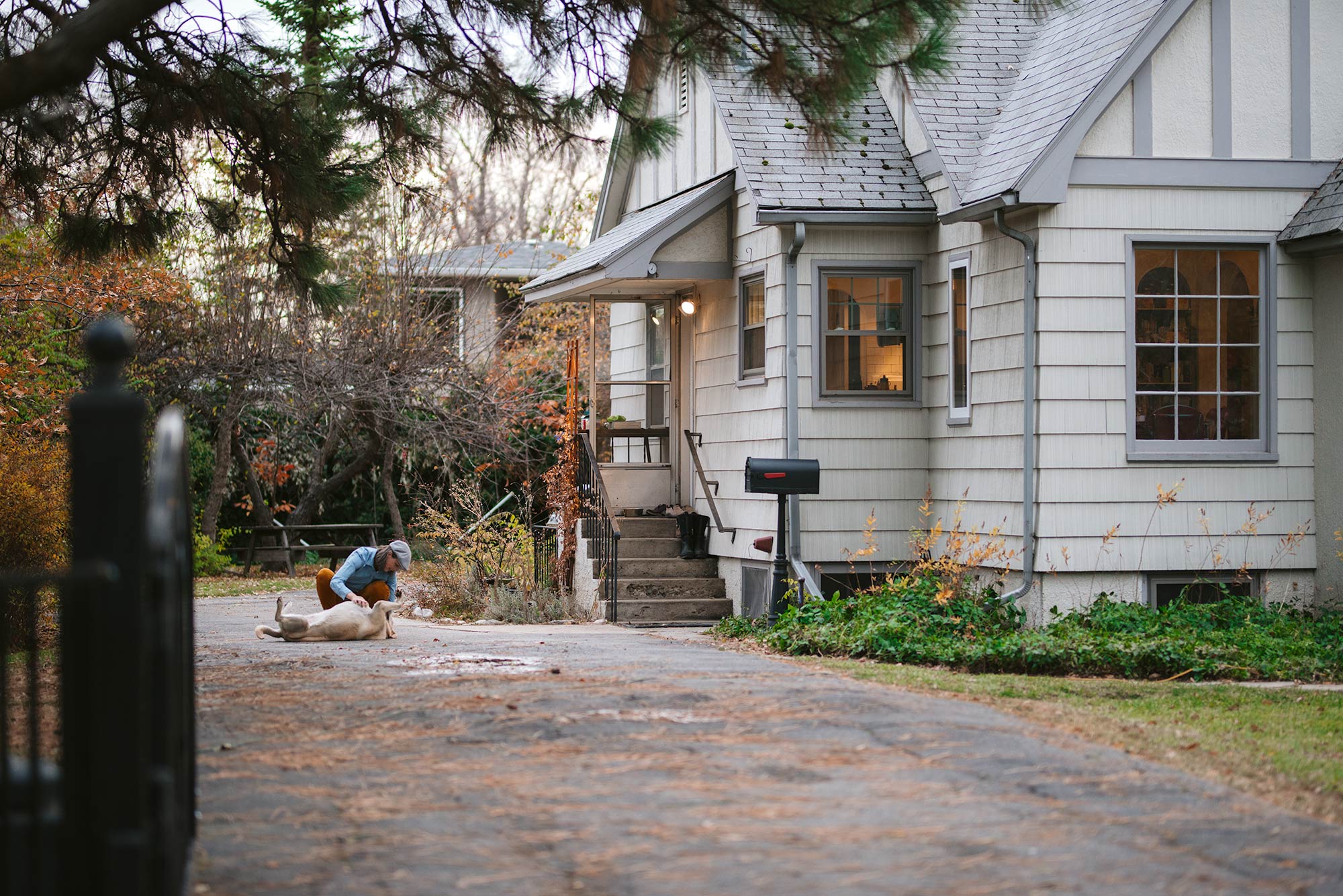 ---
Boise Bench
December 9, 2020
---
This interview has been edited and condensed for clarity.
Creators, Makers, & Doers highlights the lives and work of Boise artists and creative individuals. Selected profiles focus on individuals whose work has been supported by the Boise City Dept. of Arts & History.