Creators, Makers, & Doers: Live feat. Jill AnnieMargaret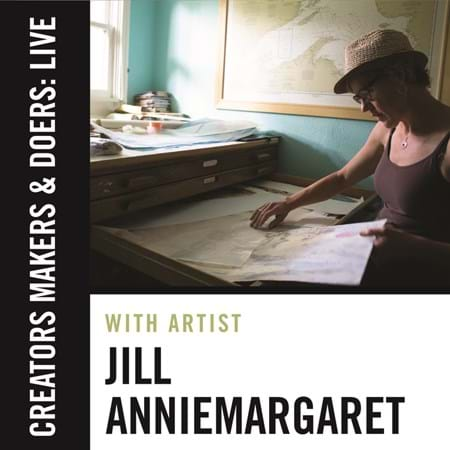 Date: 11/21/2019 6:00 PM - 11/21/2019 7:00 PM
Artist Talk
Hosted by the Boise City Department of Arts & History (A&H) at the James Castle House, Creators, Makers, & Doers: Live is a series of informal talks focusing on the creative processes and studio practices of artists. Developed in the spirit of A&H's mission, the series is motivated to explore the lives and work of artists and ignite conversation around creativity in Boise.

This month we feature artist Jill AnnieMargaret. Jill AnnieMargaret received her MFA in Visual Art from California State University Long Beach in 2005 and BFA with distinction from Sonoma State University. Since 2005, Jill has directed the Printmaking program at Boise State University, where she is a Professor of Art and Associate Chair of the Department of Art, Design and Visual Studies. She presently serves as Liaison and Department Project Manager, overseeing and coordinating the move into Boise State's new 90,000 square foot Center for the Visual Arts, which opened in August 2019. She has presented solo exhibitions and lectures in Japan, Argentina, Italy, Estonia, the U.K., and many other locations nationally and internationally. Jill's work manifests in various media with printmaking ever present. From alter ego musical performances, shadow puppetry to uniformed public protests, printmaking or the idea of the print serves as a common thread in her work.

Join us for Creators, Makers, & Doers: Live on November 21, 2019 at 6 p.m. or tune in on A&H's Facebook page! This event is free and open to the public.
This event series is made possible in part by West Elm Downtown Boise.
The James Castle House encourages persons with disabilities and those who require language assistance to participate in its programs and activities. If you anticipate needing an accommodation, please contact Rachel Reichert, 208-608-7046 or email rreichert@cityofboise.org, as soon as possible, but no later than 72 hours before the event. To request assistance, you may also dial TTY 1-800-377-3529.