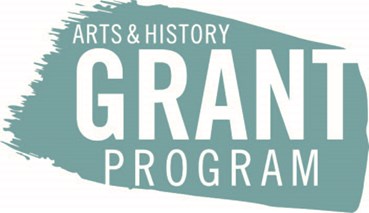 The City of Boise's Arts & History Grant program funds quality arts, history or cultural projects that benefit people living in Boise city limits. Follow along using #AHgrant.
A&H Grant Program
The Department of Arts & History awards funding annually to support people in established and emerging cultural fields with projects designed to benefit Boise residents.
The grant program operates on a yearly cycle by fiscal years.
Current Grant Cycle (Fiscal Year 2020)
If you are a current Fiscal Year 2020 Grant recipient and the COVID-19 outbreak has affected your event or project plans, please be assured staff will support and work with you during this challenging journey. Please contact the Grant Manager with questions, concerns, and updates.
The 38 Grant Recipients for FY2020 represent a wide range of projects and events. Check our Calendar of Events* for upcoming Grant Recipient and department-related events.
*Note: Due to concerns with the coronavirus/ COVID-19, all city-sponsored public programming and public outreach have been cancelled until further notice and our Calendar of Events is temporarily inactive. CLICK HERE to find ways to support our cultural community. Check back regularly for a list of current projects that have either been rescheduled or offer programming online.
Next Cycle (Fiscal Year 2021) - Opening Delayed 
We currently plan to open applications for our FY2021 Grant cycle on June 1, 2020. This new date reflects a one-month delay in response to COVID-19 to ensure the entire grant process best serves potential applicants and Boise residents considering the unprecedented circumstances.
Please check back as we are continually evaluating this timeline, criteria, and process in response to coronavirus/ COVID-19 and its impact on Boise's cultural community.
Application-Related Quick Links
ZoomGrants - Please check back for a live link to the FY2021 application.

Apply via ZoomGrants™

FY2020 - Grant Info & Criteria - Updated criteria for upcoming cycle available soon 

FY2020 - WORKSHOP SCHEDULE - Schedule for upcoming cycle available soon
Additional Grant Program Information
Grant Review Process
Current FY2020 and Past A&H Grant Recipients
#AHGrant
Grant Guide - General Tips When Applying for Grants 


Other Grant Opportunities

Find more opportunities for people in Boise working in the arts, history, and culture.

Conduct Your Own Research opportunities through Foundation Center