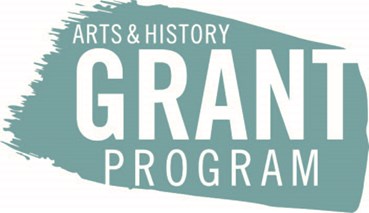 The City of Boise's Arts & History Grant program funds quality arts, history or cultural projects that benefit people living in Boise city limits. Follow along using #AHgrant.
A&H Grant Program
The Department of Arts & History awards funding annually to support people in established and emerging cultural fields with projects designed to benefit Boise residents.
The grant program operates on a yearly cycle by fiscal years.
Current Cycle (Fiscal Year 2019): The Department of Arts & History staff is pleased to announce the 35 Grant Recipients for FY2019! We appreciate all of those who applied; it is a privilege to review all of the many quality proposals and heartening to recognize the passion of so many people who are committed to building a powerful and distinctive Boise culture. The decisions were not easy, and we sincerely thank all who applied.

Next Cycle (Fiscal Year 2020): Applications are expected to open May 1, 2019 and close June 19, 2019.
Grant Workshop Video
Play video link below to learn more about applying for the Arts & History grant (filmed May 4, 2018 workshop).
Application-Related Quick Links
ZoomGrants Link to Application - Open May 1 - June 19, 2018 

Apply via ZoomGrants™

FY2019 - Grant Info & Criteria 
FY2019 - WORKSHOP SCHEDULE - completed for this grant cycle; view filmed workshop on link above
ZoomGrants Tutorial 1 (General) 
ZoomGrants Tutorial 2 (Uploading Files) 
Additional Grant Program Information
Grant Review Process
Current FY2019 and Past A&H Grant Recipients
#AHGrant
Grant Guide - General Tips When Applying for Grants 

Other Grant Opportunities

Find more opportunities for people in Boise working in the arts, history, and culture.