Creators, Makers, & Doers: Live feat. Dwaine Carver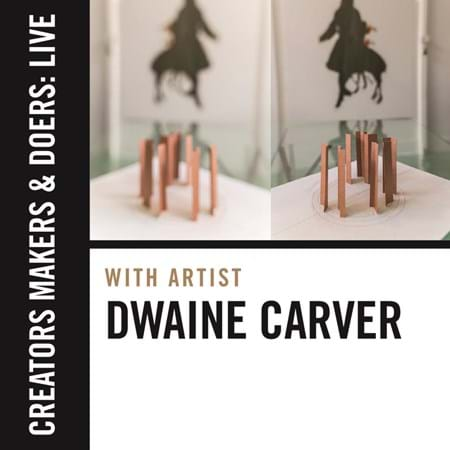 Date: 5/16/2019 6:00 PM - 5/16/2019 7:00 PM
Artist Talk
Hosted by the Boise City Department of Arts & History (A&H) at the James Castle House, Creators, Makers, & Doers: Live is a series of informal talks focusing on the creative processes and studio practices of artists. Developed in the spirit of A&H's mission, the series is motivated to explore the lives and work of artists and ignite conversation around creativity in Boise.
This month, we welcome Dwaine Carver to the Creators, Makers, and Doers stage. Co-founder of Boise's CTY Studio, Dwaine is an architect who specializes in the integration of art and design. His award-winning work has been included in Architectural Record, Sunset, and Sun Valley Art, and was recently featured in the book, Daylight Design in the Pacific Northwest (University of Washington Press). A graduate of Harvard University Graduate School of Design, Dwaine holds Fine Arts and Architecture degrees from Rhode Island School of Design, where he has also served as a guest critic. His permanent public art can be viewed throughout downtown Boise, and he has been included in exhibits at Sun Valley Center for the Arts and Humanities, the Visual Arts Center at Boise State University, J Crist Gallery, and Rhode Island School of Design.
Tune-in for Creators, Makers, & Doers: Live on May 16, 2019 at 6 p.m. on A&H's Facebook page or register online to attend in person (seating limited to 25). Event is free. Registration required at Eventbrite.
This event series is made possible in part by West Elm Downtown Boise.
The James Castle House encourages persons with disabilities and those who require language assistance to participate in its programs and activities. If you anticipate needing an accommodation, please contact Rachel Reichert, 208-608-7046 or email rreichert@cityofboise.org, as soon as possible, but no later than 72 hours before the event.