50 Years of the Boise River Greenbelt - Bike Tours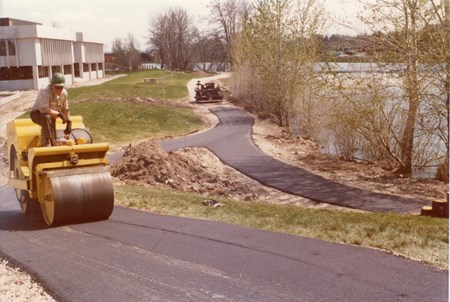 Celebrate the 50th Anniversary of the Boise River Greenbelt with a bike tour of the historic pathway!
Please join the Boise City Department of Arts & History for a casual bike ride exploring the history of the Greenbelt. Participants will learn about the early efforts to clean up the Boise River, the initial land purchases that made the path possible, and the different efforts from the community to support the dream of the Greenbelt. Bring your own bike, wear comfortable clothing, and bring a water bottle. Free and open to the public.
Each bike tour will be capped at 20 participants and will meet at the Ann Morrison Park Old Timer's Shelter. Click below on the time you'd like to attend to reserve your spot on a tour:
The Boise City Department of Arts & History encourages persons with disabilities and those who require language assistance to participate in its programs and activities. If you anticipate needing an accommodation, please contact Jennifer Yribar, 208-608-7051 or email jyribar@cityofboise.org, as soon as possible, but no later than 72 hours before the event. To request assistance, you may also dial TTY 1-800-377-3529.
Image courtesy of City of Boise.