Creators, Makers, & Doers: Live feat. Amy Westover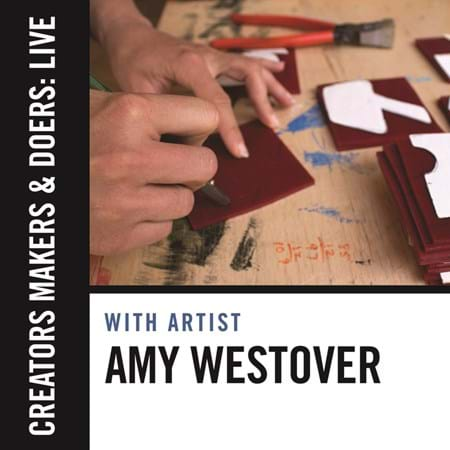 Date: 10/17/2019 6:00 PM - 10/17/2019 7:00 PM
Artist Talk
Hosted by the Boise City Department of Arts & History (A&H) at the James Castle House, Creators, Makers, & Doers: Live is a series of informal talks focusing on the creative processes and studio practices of artists. Developed in the spirit of A&H's mission, the series is motivated to explore the lives and work of artists and ignite conversation around creativity in Boise.

This month we feature artist Amy Westover. Westover is a native of Boise, Idaho. She has studied art at Arizona State University, University of Idaho, as well as abroad in Torino, Italy, and completed her BFA in printmaking and sculpture at Boise State University in 2000. Her sculpture, works on paper, and kiln-formed glass have been exhibited in galleries and museums, including in the 2001 and 2013 Idaho Triennials at the Boise Art Museum, The Bullseye Gallery in Portland, Oregon as well as The New Mexico Museum of Contemporary Art in Santa Fe. Westover takes a thorough and sensitive approach to commissioned work and has created commissioned art for public and private sites including hotels, condominium buildings, universities, urban centers, water reclamation projects, airports, hospitals, and wellness centers.

Join us for Creators, Makers, & Doers: Live on October 17, 2019 at 6 p.m. or tune in on A&H's Facebook page! This event is free and open to the public.
This event series is made possible in part by West Elm Downtown Boise.
The James Castle House encourages persons with disabilities and those who require language assistance to participate in its programs and activities. If you anticipate needing an accommodation, please contact Rachel Reichert, 208-608-7046 or email rreichert@cityofboise.org, as soon as possible, but no later than 72 hours before the event. To request assistance, you may also dial TTY 1-800-377-3529.