Creators, Makers, & Doers: Live feat. Lynn Fraley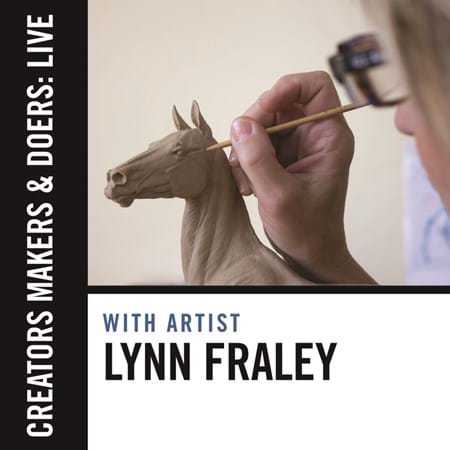 Date: 6/20/2019 6:00 PM - 6/20/2019 7:00 PM
Artist Talk
Hosted by the Boise City Department of Arts & History (A&H) at the James Castle House, Creators, Makers, & Doers: Live is a series of informal talks focusing on the creative processes and studio practices of artists. Developed in the spirit of A&H's mission, the series is motivated to explore the lives and work of artists and ignite conversation around creativity in Boise.
This month, join us as we welcome artist Lynn Fraley. A sculptor working in mixed media, ceramic, bronze, and resin, Lynn's work has been nationally recognized through both awards and publications. She has been fascinated with horses since childhood and seeks to understand their anatomical, historical, and spiritual significance through the lens of her creative process. Her work is part of private collections in the United States, Europe, and Australia. Lynn is also an educator and teaches sculpting workshops in her Boise studio, where students approach equine sculpture by exploring the science of anatomy and work to capture the essence of realistic movement and expression.
Join us for Creators, Makers, & Doers: Live on June 20, 2019 at 6 p.m. or tune in on A&H's Facebook page! This event is free and open to the public.
This event series is made possible in part by West Elm Downtown Boise.
The James Castle House encourages persons with disabilities and those who require language assistance to participate in its programs and activities. If you anticipate needing an accommodation, please contact Rachel Reichert, 208-608-7046 or email rreichert@cityofboise.org, as soon as possible, but no later than 72 hours before the event.