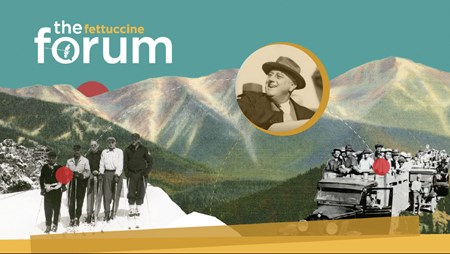 Date: 12/7/2017 5:30 PM - 12/7/2017 7:30 PM
Location: Boise City Hall, 150 Capitol Blvd. Boise, Idaho
Cost: Free
Category: Lectures
Find it on Facebook
The Literary Footprint of the New Deal
The New Deal also fueled creative work by artists and scholars. The Federal Writers' Project of the Works Progress Administration led to the production of oral histories and pamphlets and books. Dr. Jenny Emery Davidson will provide context on the Federal Writers' Project, and then she will explore in particular the development of the state guide books, of which Idaho was the first to be completed by the writer Vardis Fisher. Fisher's Idaho guide book proposes a model for the other state guides that would follow, and it suggests certain ways of knowing - and touring - the state as it stood in 1937. Jenny Emery Davidson is the executive director of The Community Library in Ketchum. She holds a doctorate degree in American Studies from the University of Utah, and her research and writing has focused on the literature and history of the American West. She served a Fulbright fellowship in Guanajuato, Mexico, where she taught English language studies and American literature. She is currently the chair of the Idaho Humanities Council.
 WHEN & WHERE
December 7, 2017

Doors open at 5:30 PM

Presentation begins at 6:00 PM
City Council Chambers, Boise City Hall
The Fettuccine Forum is produced by the Boise City Department of Arts & History. Support from the Office of the Mayor and Boise State Public Radio all make the Forum possible. Lively and informal, the series invites the public to interact with politicians, artists, historians, activists, advocates and professionals in an effort to promote good citizenship and responsible growth through education.