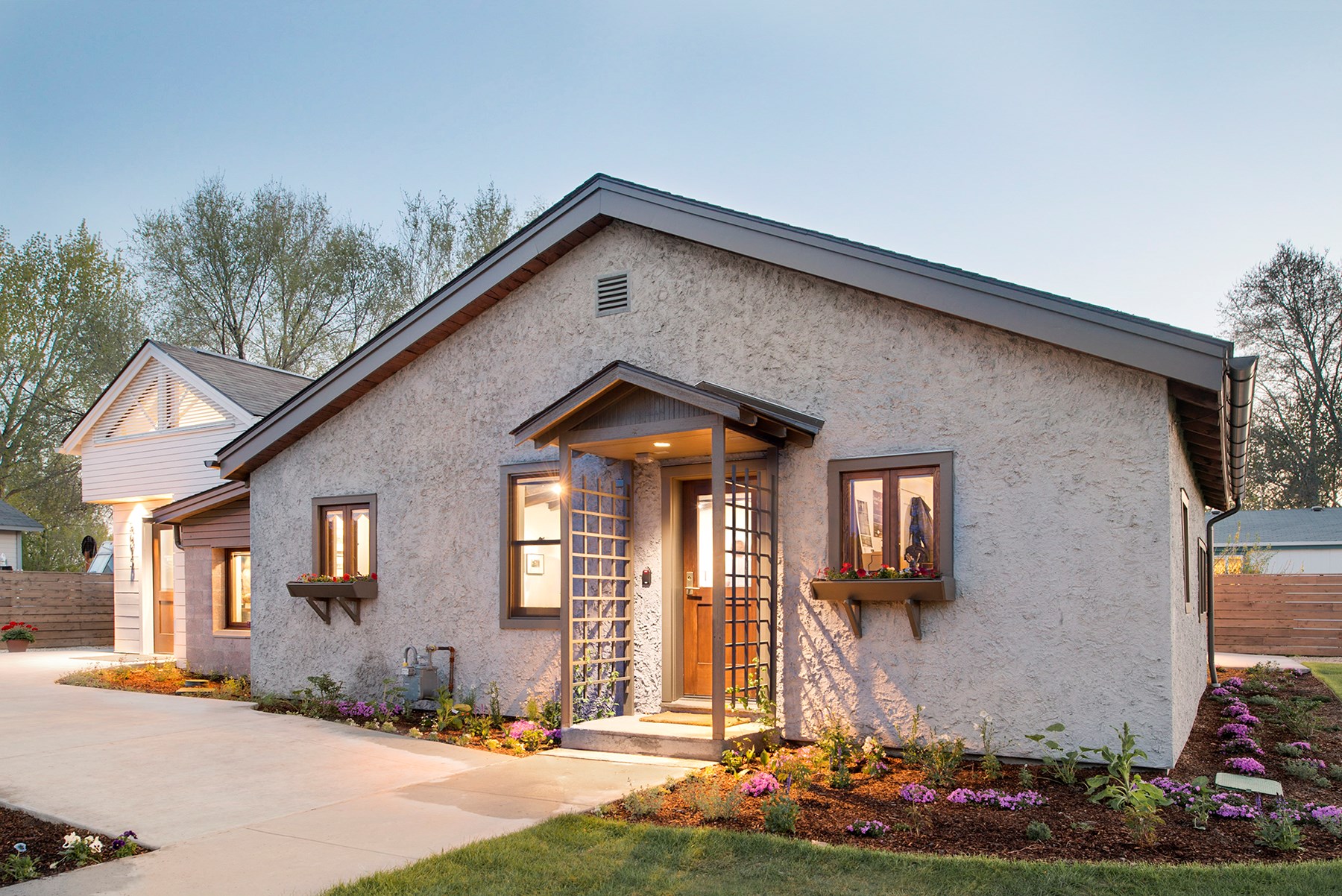 The Cultural Sites program reflects Boise's dedication to saving, reinventing and promoting historic properties unique to our city's history. Valuable historic buildings are saved and re-purposed, creating meaningful new opportunities for the community to collaborate and engage in physical spaces that are literally irreplaceable.
Saving and restoring a community's cultural assets plays an important role in economic development—local and national data shows high return on investment for the type of redevelopment and historic preservation Boise undertakes with its Cultural Sites program. 
In July 2015, the Department of Arts & History purchased the James Castle House with plans to preserve and program the facility, celebrating neighborhood history and the life and work of internationally-known artist James Castle. The James Castle House belongs to a suite of historic properties owned by the City of Boise, illustrating the city's dedication to adaptive re-use and historic preservation with a commitment to arts and culture.  
To view data related to the program, learn more about the Cultural Sites program or the James Castle House, please contact Rachel Reichert at 208-608-7046.

"Defining a sense of place and celebrating culture helps build a community's character and charm."  -Rachel Reichert, James Castle House Manager
WHAT'S NEXT?
The City of Boise acquired the Hayman House, located at 617 Ash Street, in May 2018. Tied into the goals of the City of Boise's Cultural Master Plan, the preservation and interpretation of the 617 Ash Street property are critical components for representing those whose stories are often omitted from standard historical research. The home's architecture also provides insight into stylistic and construction trends of the era and how those intersect with different demographic groups. Read more about this project, here.
If you know of other heritage sites in the City of Boise with potential for strategic redevelopment and cultural programming, please call Cultural Sites Manager, Rachel Reichert 208-608-7046 or RReichert@cityofboise.org
BE PART OF THE ACTION
Passionate about Boise culture and our shared heritage? Here's how you can help:
SHARE THIS PROGRAM
Follow us on social media and bring your friends to Cultural Sites programs and events.
Visit www.jamescastlehouse.org for more information. 
VOLUNTEER
Interested in staffing future events or becoming a docent? Email: jamescastlehouse@cityofboise.org
MAKE A DONATION
Think Cultural Sites are a particularly worthy cause? Consider making a tax-deductible donation. Contact us at 208-336-6610.