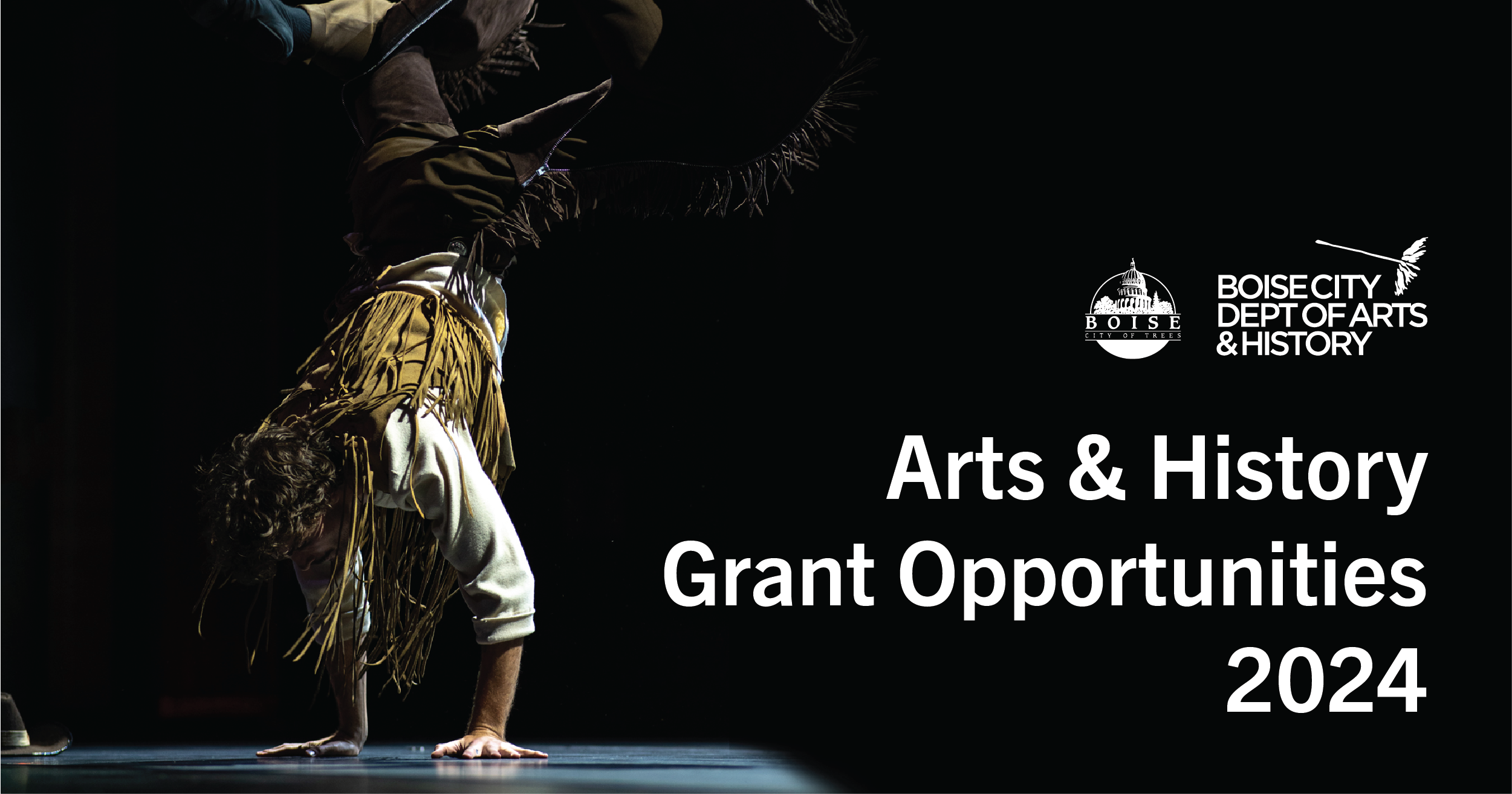 FY2022 Arts & History Grant Recipient LED: Performance of Silver City | Photography by Casual Creative
The City of Boise's Arts & History Grant program funds quality arts, history and cultural projects that benefit people living in Boise city limits. Since 1997, the city has awarded over 500 grants with a total disbursement of over $1.8 million. Follow along using #AHGrant.
Quick Links
Grant Overview
The Department of Arts & History awards funding annually to support people in established and emerging cultural fields with projects designed to benefit Boise residents. The Grant Program operates on a yearly cycle by fiscal years (October 1 through September 30).
The Arts & History Grants application window for fiscal year 2024 opens on May 1 and closes on June 16, 2023.
Grant Guidelines
Learn about the types of grant proposals the City of Boise supports and instructions on how to apply.
Grant Criteria
Criteria help guide reviewers evaluate your proposal. Find out which criteria will be used.
Grant Information Sessions
The Arts & History Grants application window for fiscal year 2024 opens on May 1 and closes on June 16, 2023. Join us for one  of four Grant Information Sessions:
View the Arts & History Event Calendar.
Application
The Department of Arts & History uses the ZoomGrants platform for Grant applications. Need help with creating an account or have other ZoomGrants questions? Review a ZoomGrants Tutorial or head to ZoomGrants HELP & FAQs. 
ZoomGrants link (access your existing account or create a new account)
Resources & Support
Additional Grant Program Information
Discover Grant Recipient Highlights
Awards span a variety of projects and programs to support the City of Boise's vision of creating a city for everyone. This work is framed by the city's commitment to fostering and valuing diversity, equity, and inclusion. Examples include:
Established and emerging performing arts organizations
Historical or preservation related projects
Literary-based groups
Community cultural events
Educational programs and workshops
Individual projects (must benefit Boise residents and be accessible to the public)
Non-arts or cultural groups with projects that integrate artistic or cultural components into existing infrastructure or programming
Browse a list of current and past Grant Recipients.