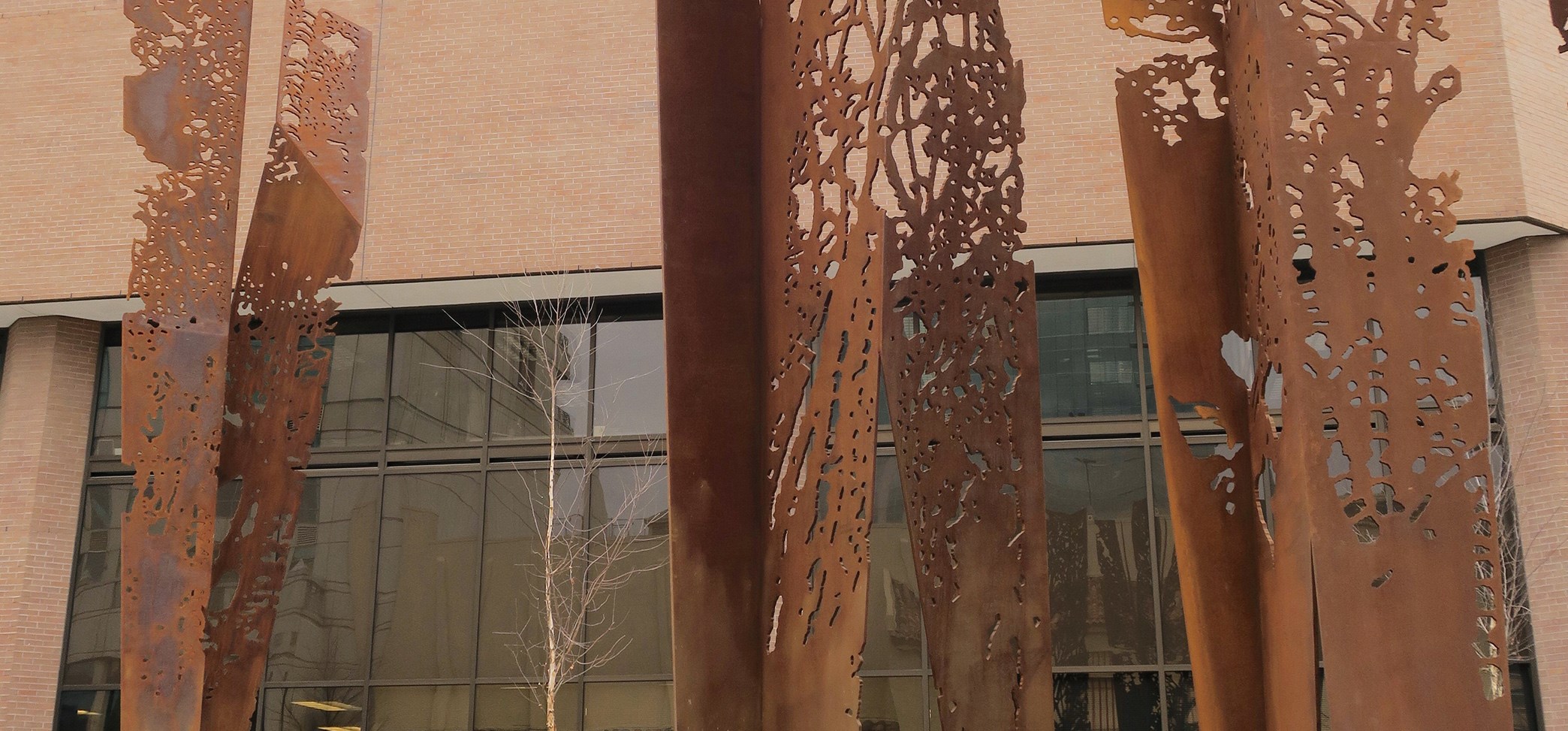 The City of Boise holds an impressive collection of artworks and historic assets valued at just over $7 million. And every publicly owned sculpture, mural and manuscript requires protection and care. Along with civic leaders and the arts and culture community, Boise's Cultural Asset Care and Conservation program seeks to promote a lasting legacy for this creative city infrastructure through best practices in long-term care. 
The Cultural Asset Care and Conservation program sets standards for restoration, conducts preventative care and maintenance and performs emergency repair to restore, remove or re-establish works should they become damaged.  
Through ongoing education of artist collaborators, program leaders are seeing increasingly smart designs, strategic use of materials, sound fabrication and proper installation—all of which reduce the cost and labor for future maintenance. Cultural Asset Care and Conservation staff keep all inventory insured and archived and survey the City's collection for legal easements. We're on the front lines protecting intellectual property and artists' rights, including adherence to the Visual Artists' Rights Act (VARA). 
With Boise's growing vibrancy and an expanding collection of publicly-held cultural assets, the vision for the Cultural Asset Care and Conservation program is an exceptionally curated and professionally maintained collection of art that the City and its citizens can be proud of.  
To view data related to the program, learn more, please contact Josh Olson at 208.608.7046.
WHAT'S NEXT?
Boise's Public Art and Cultural Asset collections are growing! Program Staff are investigating the feasibility of an A&H Conservation Lab and an equipped mobile truck for field maintenance of public artworks. To find out how you can help, please call Terri Schorzman, Director at 208-608-7048. 
BE PART OF THE ACTION
Celebrate and protect our remarkable public art and cultural assets! Here's how you can help:    
REPORT DECAY OR VANDALISM
Get in touch right away if something doesn't look right about a public artwork marked City of Boise. Call the Cultural Asset Care and Conservation Hotline: 208-608-7043.