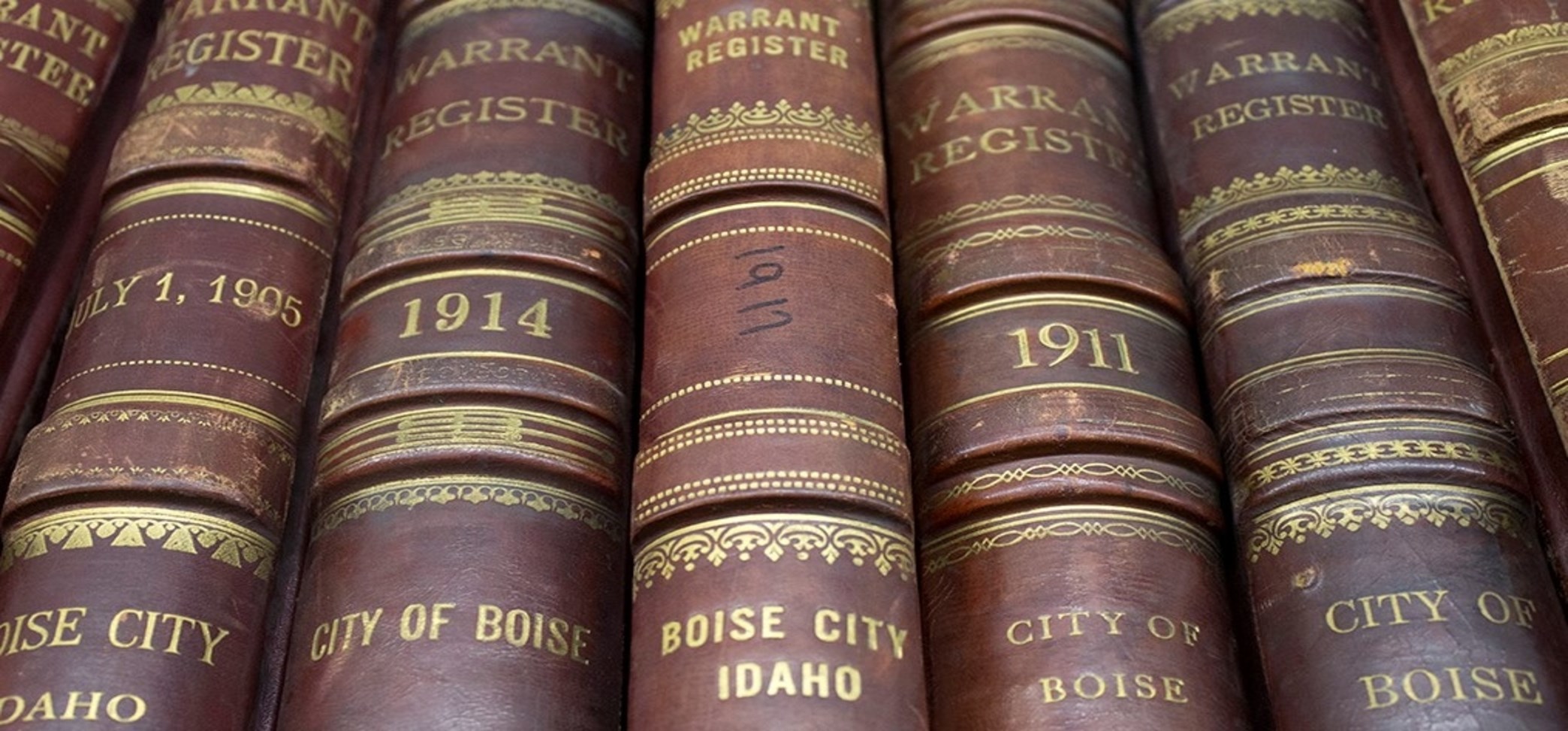 Correspondence, meeting minutes, photographs, and maps – they all tell a story. And like all good stories, their survival requires a collective commitment to maintain and care for them. The Boise City Department of Arts & History's Archives program was created for this purpose.
An archive is an essential component of a successful and lasting community. Archival records exist all over the country, but those created by local governments reflect and touch the lives of citizens in a multitude of ways. The Boise City Archives documents the City of Boise from its creation to the present, and serves as a crucial memory bank for the government and its people. The Boise City Archives is full of primary source documents that await innovative and meaningful analysis from researchers and curious community members. Examples of these documents include this 1912 public works map of the city of Boise and a map from 1930, which together help you see how the city has grown!
WHAT'S NEXT?
Better access to historical documents
More digital collections to explore, including oral histories
Finding aids for manuscript collections
BE PART OF THE ACTION
PRESERVE LOCAL HISTORY
The Boise City Archives seeks to preserve and share the diverse voices of the City of Trees. Contact Stephanie Milne-Lane about donations of enduring historical value specific to Boise, including documents, photographs, and maps.
BOISE CITY ARCHIVES MISSION STATEMENT
The Boise City Archives supports the goals of the City of Boise by identifying, preserving, and making available to both the public and City employees, records and papers of enduring value. Its mission is twofold:
City of Boise Municipal Records: To collect and maintain records of lasting value created or received by City departments, offices, and elected officials.
Special Collections: To collect and maintain non-municipal documents, such as personal papers, maps, and photographs that educate and enrich the City of Boise's historical record. Areas of collecting interest are specified in the Collections Policy.