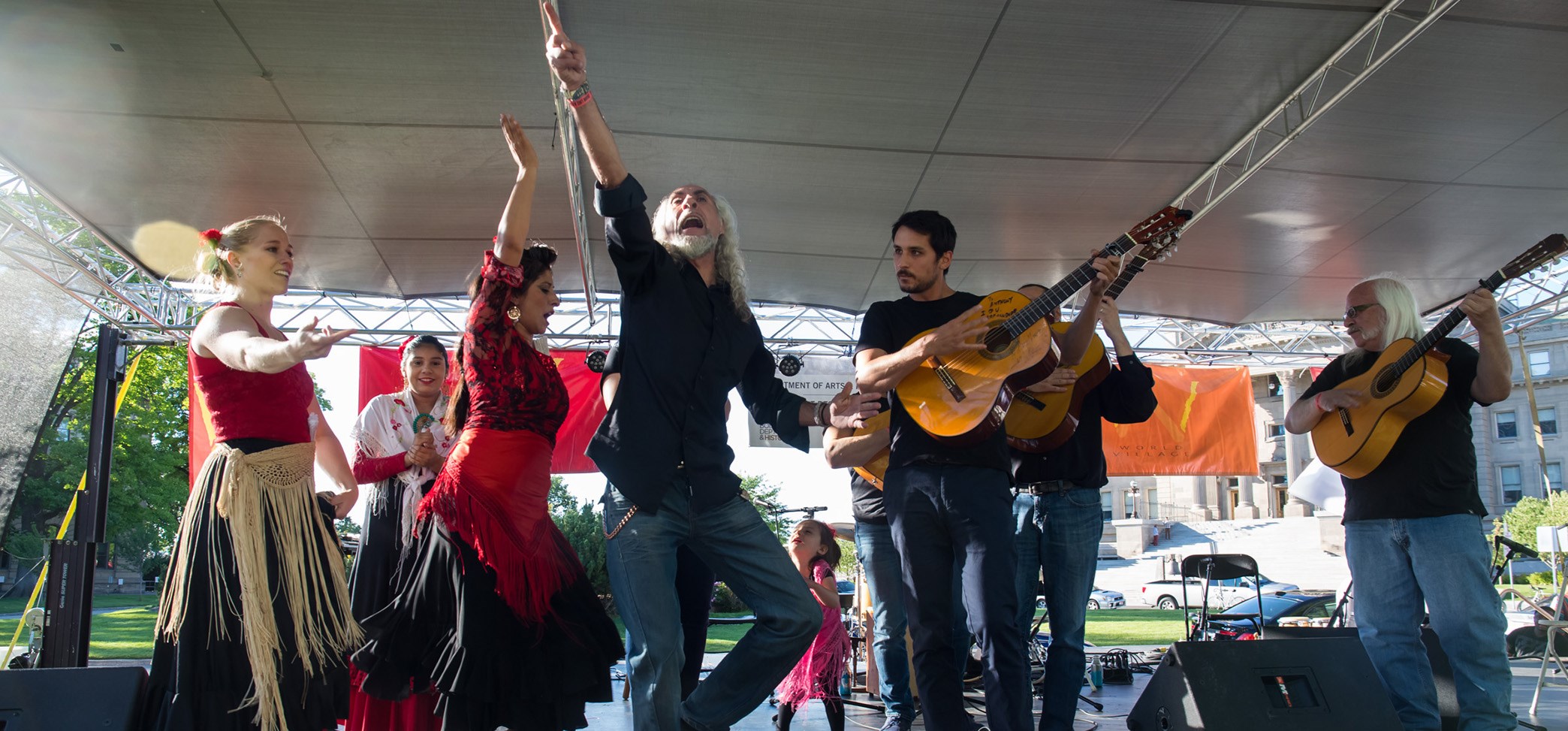 The City of Boise honors people and organizations in the city whose efforts help create and support a strong cultural foundation. Their work is important for its benefit to residents and visitors and how it is shared with the nation and world.
CULTURAL AMBASSADOR
The Mayor of Boise appoints a local arts organization and/or individual as Cultural Ambassador to exemplify the best of Boise's vibrant and diverse cultural community and to represent our city to the world. Awardees are offered funding for a two-year term of service and are appointed in odd-numbered years. Boise Contemporary Theater is the current City of Boise Cultural Ambassador.
View current & past City of Boise Cultural Ambassadors
To learn more about Cultural Leadership or the City of Boise Cultural Ambassador program, please contact Jennifer Yribar at 208.608.7051.
2021 MAYOR'S APPRECIATION DAY FOR ARTS, HISTORY, & CULTURE
As a government agency and with a responsibility to support Boise's creative and cultural sector, the Boise City Department of Arts & History has brought about several initiatives to support the creative community in a time of crisis. In lieu of the biennial Mayor's Awards for Excellence in Arts & History, the first ever Mayor's Appreciation Day for Arts, History, & Culture was held on September 16, 2021 in celebration of our broader cultural sector with performances by and compensation for these irreplaceable workers. Learn more.
MAYOR'S AWARDS FOR EXCELLENCE IN ARTS & HISTORY
A Mayor's Award for Excellence in Arts & History is a high honor conferred by the city's Mayor every two years. The purpose of these distinctive awards is to recognize exceptional contributions by individuals and organizations who have helped build and solidify Boise's cultural infrastructure. View current & past Award Recipients. 
To view data related to the program, learn more about Cultural Leadership or the Arts & History Grant Fund, please contact Amy Fackler at 208.608.7049.