THE FETTUCCINE FORUM // SINGING THEIR STORY – A TRIBUTE TO THE SHOSHONE-BANNOCK TRIBES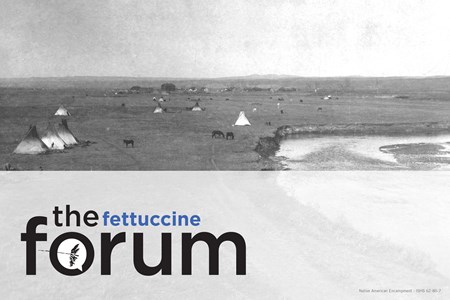 SINGING THEIR STORY – A TRIBUTE TO THE SHOSHONE-BANNOCK TRIBES
Presented by Jim Cockey
May 4, 2017
Jim Cockey, noted Idaho Composer, will share his process and experiences while composing "Sacred Land," a piece created for the Boise Philharmonic in honor of the original Native American people of the Boise Valley. Cockey will feature musical excerpts from the composition's four movements as well as relate his experience working with Native American music prior to the project.
Doors open at 5:00pm, Presentation begins at 5:30pm.
ABOUT THE FETTUCCINE FORUM  
Lively and informal, the  Fettuccine Forum  invites the public to interact with politicians, artists, historians, activists, advocates and professionals in an effort to promote good citizenship and responsible growth through education.