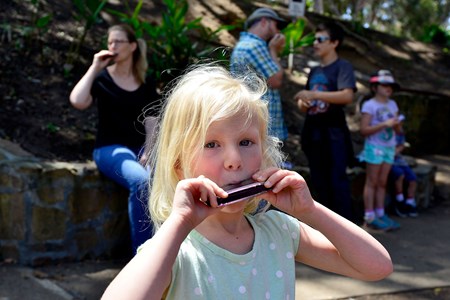 Date: 6/21/2018 11:00 AM - 6/21/2018 7:00 PM
Location: Boise City Hall Plaza
Cost: Free
Category: Concerts
Find it on Facebook
Free Celebration of Music Around the World on June 21st
Make Music is a free celebration of music around the world on June 21st. Launched in 1982 in France as the Fête de la Musique, it is now held on the same day in more than 800 cities in 120 countries. Boise's Cultural Ambassador organization, Global Lounge is leading the charge in bringing you an exciting way to connect, create and enjoy music throughout the community.
Completely different from a typical music festival, Make Music is open to anyone who wants to take part. Every kind of musician — young and old, amateur and professional, of every musical persuasion — pours onto streets, parks, plazas, and porches to share their music with friends, neighbors, and strangers. All of it is free and open to the public.
Global Lounge and the City of Boise are partnering to offer the newly remodeled City Hall Plaza as a stage. Any musician, amateur or professional, young or old, is invited to take part by signing up at Make Music Day Boise. Likewise, businesses, buildings, schools, churches, and other institutions can visit the website to offer their outdoor spaces as concert locations. Registration closes on June 15, 2018.
A full schedule of events will be posted at Make Music Day Boise on June 14, 2018.