Fettuccine Forum: Verse Serves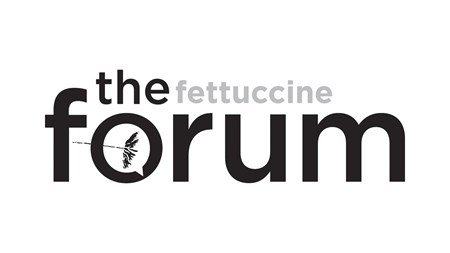 Date: 4/1/2021 6:00 PM - 4/1/2021 7:00 PM
Location: Online Event
Cost: Free
Tickets: Online Registration
Category: Lectures
Find it on Facebook
Writing Victoria Woodhull Back into History
REGISTER HERE for "Verse Serves: Writing Victoria Woodhull Back into History" on Thursday, April 1, 2021, 6-7 p.m. MST.
Please join us at the April 1, 2021 Fettuccine Forum, where Diane Raptosh, author, poet, and professor at the College of Idaho, considers Victoria Claflin Woodhull, the first woman to address Congress and to run for U.S. president, with abolitionist Frederick Douglass as presumptive running mate. Because Woodhull remains curiously absent from mainstream historical narratives, Raptosh uncovers her history to redress erasure and write her back into history.
Diane Raptosh's fourth book of poetry, American Amnesiac (Etruscan Press), was longlisted for the 2013 National Book Award. The recipient of three fellowships in literature from the Idaho Commission on the Arts, she served as the Boise Poet Laureate (2013) as well as the Idaho Writer-in-Residence (2013-2016). In 2018 she won the Idaho Governor's Arts Award in Excellence. She teaches literature and creative writing and co-directs the program in Criminal Justice/Prison Studies at the College of Idaho. Her seventh book, Run: A Verse-History of Victoria Woodhull, will be published as part of a triptych titled Trio (Etruscan Press 2021).
WHEN & WHERE
Thursday, April 1, 2021
Via ZOOM
Presentation begins at 6:00 p.m.
Free, with pre-registration required.
REGISTER HERE 

About the Fettuccine Forum
The Fettuccine Forum is a lively and informal virtual gathering, which invites the public to interact with politicians, artists, historians, activists, advocates and professionals in an effort to promote good citizenship and responsible growth through education. Support from the Office of the Mayor, Boise State Public Radio, and the Boise State University History Department all make the Forum possible.
The Boise City Department of Arts & History encourages persons with disabilities and those who require language assistance to participate in its programs and activities. If you anticipate needing an accommodation, please contact Jennifer Yribar, 208-608-7051 or email jyribar@cityofboise.org, as soon as possible, but no later than 72 hours before the event. To request assistance, you may also dial TTY 1-800-377-3529.